Pinot Briefs —Newsletter 10.37
Pinot Noir Aroma Profile Changes with Ripening A report earlier this year in Journal of Agricultural and Food Chemistry scientists looked at how Pinot Noir's aroma profile changes as it ripens. The researchers identified 49 main odor compounds in young and ripe Pinot Noir grapes from 2012 and 2013, using a technique known as gas chromatography mass spectrometry. Four odor components were found consistently in mature grapes. The results may prove valuable in assisting winegrowers and winemakers in figuring out when is the best time to harvest Pinot Noir.
Oregon Wine Competition The Oregon Wine Competition winners were announced August 24 at the Medal Celebration kickoff event of the Oregon Wine Experience. This year's Oregon Wine Experience had 2,500 attendees and raised $719,000 to support the Children's Miracle Network hospital. 68 Oregon wineries entered the Competition that aims to become one of the top regional wine competitions in the country. Best of Show Red Wine was the 2013 Plaisance Ranch Syrah ($30). Double Gold Medal winners included 2013 Brandborg Vineyard and Winery Love Puppets Pinot Noir ($32), 2014 Ermisch Family Cellars Erendira's Rise Pinot Noir ($35) and 2014 Irvine Family Vineyards Pinot Noir ($35).
Organic & Biodynamic Wine Book from BKWine The book, Biodynamic, Organic and Natural Winemaking; Sustainable Viticulture and Viniculture is available now in English at www.amazon.com. This book is an invaluable introduction to sustainable winegrowing and winemaking for all wine enthusiasts and wine professionals.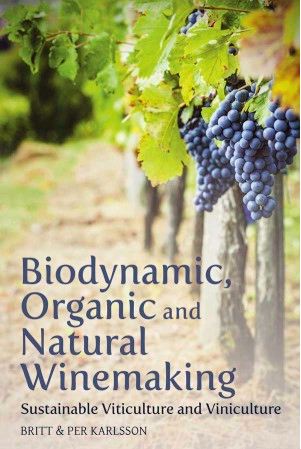 Wine Scholar Guild's French Wine Scholar Program in California A wine course designed to provide committed students of wine an advanced and comprehensive specialization program on French wine. Many wine professionals have endorsed it. Courses in Los Angeles, San Francisco, Napa Valley, San Diego and Costa Mesa in September and October. The French Wine Scholar Program is also available via distance-learning. A Wine Scholar Guild French pronunciation guide is also available. For information, visit www.winescholarguild.org.
La Crema Opens New Tasting Experience A historic barn nestled within Saralee's Vineyard in the Russian River Valley dating back to the 1900s has become a multi level tasting room for La Crema and a destination for wine education and culinary programs. The tasting room is open daily from 10:00 a.m. to 5:00 p.m. at 3575 Slusser Rd in Windsor. A number of tasting options are offered as well as a Saralee's Vineyard tour. Check out the options at www.lacrema.com/russian-river-estate/. The La Crema tasting room in Healdsburg will remain open as well.
Diminishing Opinion About Health Benefits of Drinking