Pinot Briefs —Newsletter 11.16
Pigs & Pinot Charlie Palmer's 13th annual Pigs & Pinot Weekend will be Friday, March 16, and Saturday, March 17, 2018. Held at the Hotel Healdsburg, over 60 wineries and 20 chefs will showcase their talents. Chefs include Trevor Bird (FAble Kitchen), Susan Feninger (Border Grill, Blue Window), Rick Moonen (RM Seafood, Rx Boiler Room), and Bryan Voltaggio (VOLT, Lunchbox, Family Meal, RANGE and AGGIO). All net proceeds benefit Share Our Strength, as well as a specific focus on North Bay and wine country fire relief funds. Alaska Airlines VISA Signature cardholder pre-sale will be Wednesday, January 10, 2018, at 10:00 AM PST. General Sale will be Thursday, January 11, 2018, at 11:00 AM PST. Weekend hotel packages and individual event tickets sell out almost immediately every year. Visit www.pigsandpinot.com for further information.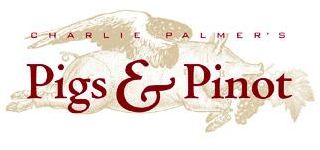 Jason Kesner Takes Over Winemaking at Kistler Vineyards Steve Kistler and Managing Partner, Bill Price, of Kistler Vineyards jointly announced that Steve is stepping down as CEO and Director of Winemaking in December 2017, after 39 years of managing the iconic winery he founded in 1978. Steve will focus on winemaking at his family's Occidental brand, crafting Sonoma Coast Pinot Noir with his daughters, Catherine and Elizabeth. Jason Kesner has been an apprentice to Steve Kistler over the past nine years. Kistler produces single vineyard Chardonnay and Pinot Noir that are available exclusively to mailing list members, with a small amount sold to high quality restaurants and retail stores in select markets throughout the country. To learn more, visit www.kistlervineyards.com. Mark Bixler, the co-founder of Kistler Vineyards, died in 2017.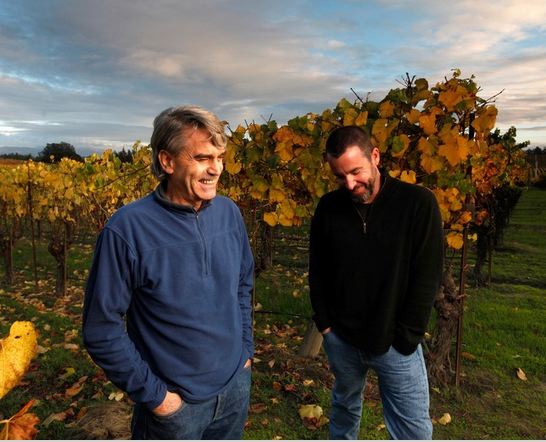 UC Davis Creates Wine Price Database A new crowdsourcing database of historic wine prices is now available from UC Davis. The central focus of the database are more than 200 digitized catalogs of famed New York-based distributor Sherry-Lehmann, the most comprehensive online database of its kind. Price the Vintage is the second phase of another wine-related, digital crowdsourcing project led by the Library. Label This catalogue thousands of wine labels from the collection of the late Maynard Amerine, a world-renowned viticulture and enology professor at UC Davis. The UC Davis library holds over 30,000 wine books and special collections of rare manuscripts, maps and imprints on wine dating back as far as 1450. Visit www.ucdavis.edu.
Wine & Health News in 2017
*A study published in the journal Nature found in mice that the byproduct of alcohol metabolism, acetaldehyde, can break and damage DNA within blood stem cells, permanently altering the DNA sequences within these cells. When healthy stem cells develop faulty DNA, it is know that they can give rise to cancerous cells. It is believed that some cancers develop due to DNA damage in stem cells. The body normally counteracts the effect of acetaldehyde by enzymatic breakdown with aldehyde dehydrogenases. The body's defense also includes DNA repair systems and can fix and reverse different types of DNA damage.
*In November, 2017, the Cancer Prevention Committee of the American Society of Clinical Oncology recommended minimizing drinking alcohol, claiming it is a "modifiable risk factor for cancer." This report was then sensationalized by the press, with the Wall Street Journal claiming in a headline, "Just One Drink Can Harm. The international Scientific Forum on Alcohol Research responded, "An individual will need to weigh the modest risks of light to moderate alcohol use on breast cancer development against the beneficial effects on cardiovascular disease to make the best personal choice regarding alcohol consumption. The smart choice for women may be to have a glass of wine with dinner and not stress over it. The American Cancer Society recommends limiting alcohol consumption to one drink per day for women or two drinks per day for men.
*Research published in the American Journal of Epidemiology in 2017 looked at alcohol consumption and breast cancer risk by family history of breast cancer and folate intake in younger women. The results indicated that for women with a first-degree relative with breast cancer, the data indicated that if they maintain a high level of folate intake, it may attenuate an increase in risk of breast cancer associated with alcohol intake.
*Alcohol may be associated with skin cancer although studies to date have had varying results. One metaanalysis found the risk of basal cell carcinoma increased by 7% and squamous cell carcinoma increased by 11% for every increase in intake of a standard beer or small glass of wine. Another study found a 20% increase in melanoma in drinkers compared to abstainers with increased risk in heavy drinkers. Although it is known that acetaldehyde can cause DNA damage in skin cells, is not clear whether alcohol is the cause of skin cancer or a bystander (with ultraviolet light the primary cause). Red wine may actually protect against skin cancer because the consumption of foods and wine rich in polyphenol antioxidants may confer protection against ultraviolet damage to the skin. One German study looked at the topical application of red wine and found minimal benefit (you have to drink it).
*An important study published in the Journal of American College of Cardiology found that compared with lifetime abstainers, those who were light or moderate alcohol consumers were at a reduced risk of all-cause and cardiovascular-specific mortality in U.S. adults. The authors of the study showed a clear J-shaped curve for the relationship of alcohol to mortality, with lower total, cardiovascular, and even cancer mortality rates for light and moderate drinkers who do not binge drink. Another study published in Health Affairs, found that moderate drinking (14 drinks a week for men and fewer than seven drinks per week for women) in combination with a healthy weight and avoidance of smoking cigarettes may add as much as seven years to one's life.
*Research in 2017 indicated that people who drink wine in moderation lower their risk of developing dementia but it is unknown why this is true. It is speculated that resveratrol provides neuro-protective qualities in individuals at risk for dementia. One study found that compared with non-drinkers, people with early stages of mental decline due to age who consumed 1.5 glass of wine a day showed more activity in the regions of the brain that control memory.
*A study published in the European Journal of Epidemiology confirmed the recommendation of abstinence during pregnancy as the safest option. However, an occasional drink or very light alcohol during pregnancy, especially after the first trimester, should not be over-dramatized and one needs just common sense. A Chinese meta-analysis on the current research on the aging brain and alcohol found that wine had a protective effect against dementia when consumed in moderation while beer drinkers were found to have an increased risk over non-drinkers.
The words of Curtis Ellison, M.D., Professor of Medicine & Public Health at the Boston University School of Medicine continue to ring true: "For middle-aged and older people essentially all well-done studies continue to support beneficial health effects of wine when consumed in a sensible fashion: small amounts consumed every support beneficial health effects of wine when consumed in a sensible fashion: small amounts consumed every day, especially with meals.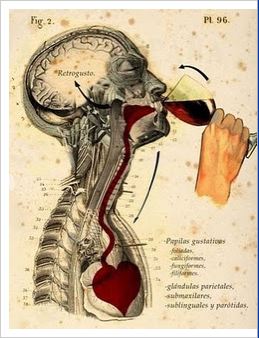 Santa Cruz Mountains Debuts Wine Trail Signage Those of you who have traveled the winding, highly forested roads in the Santa Cruz Mountains where GPS is of little assistance, will be happy to hear this news. The Santa Cruz Mountains Winegrowers Association (SCMWA) and the City of Saratoga announced the installation of new wine trail signage in and around the City of Saratoga. These signs are the first phase of a planned Santa Cruz Mountains Regional Wine Trail network to help visitors more easily locate wineries throughout the Santa Cruz Mountains American Viticulture Area. Future phases of the Santa Cruz Mountains Regional Wine Trail network are planned for the Summit Road area, Sea to Summit wineries, Pacific Coastal, Surf city and Corralitos Wine Trails. The wine trail signage will be integrated into future mobile tools at www.SCMWA.com. There are currently more than 70 member wineries in the SCMWA.
Santa Cruz Mountains AVA Winter/Spring Events 2018 On Saturday, January 20, the Santa Cruz Mountains January Passport Celebration Day will be held. Participating wineries will welcome passport aficionados into more then 50 tasting rooms, each offering a unique Passport Celebration Day winery experience. The Passport Celebration Days (held four times a year) are a unique opportunity to taste wines at wineries that are usually not open to the public. Passports are valid for 1 year, all year round during winery hours of operations, and can be purchased for $65 each at www.scmwa.com/event/january-2018-passport/. A second Passport Celebration Day returns on Saturday, April 21, 2018. The Silicon Valley Wine Auction and Taste of the Mountains Grand Tasting will be held Sunday, May 20, 2018. Visit www.siliconvalleywineauction.org for details.