Quick Trigger: Are Reviews Done Too Soon?
Pinot Noir from California and Oregon producers is often sent for review shortly after bottling. There is an urgency to get the newest vintage ratings in the marketplace. Wine critics often tell consumers to wait a year or two or more because they predict that the wine will improve in bottle. Unfortunately, once a wine is reviewed early in its life, the score is a permanent tattoo that the wine must carry for many years.
I decided to look at Pinot Noir wines I had previously reviewed and compare to my reviews and scores approximately 16-26 months later. I had this unique opportunity available to me since producers often send two bottles of each wine and I tucked the second bottle away in my temperature controlled wine locker. This is a modest sampling, but can provide valuable insight. On my second reviews, I did not look at the original reviews or scores to bias me. Bottle variation can come into play here but let's disregard that minor confounder. As far as I know, no wine critic has ever undertaken this type of study.
The approximate time between reviews follows the wine's title. Two of the second wines I chose to review were corked and not included - this is why wineries often send two bottles for review. I only chose wines that I thought received scores of 90 or above on initial review.
2013 Alma Fria Holtermann Vineyard Sonoma Coast Pinot Noir
26 months · Earth-kissed aromas including black cherry, peppery spices, pine forest and savory herbs. A generous gulp of beautifully ripened black cherry and black raspberry fruits entice the palate. Mid weight plus in style, with suave tannins, a compliment of oak, and a very long finish. Previously 90 Score: 94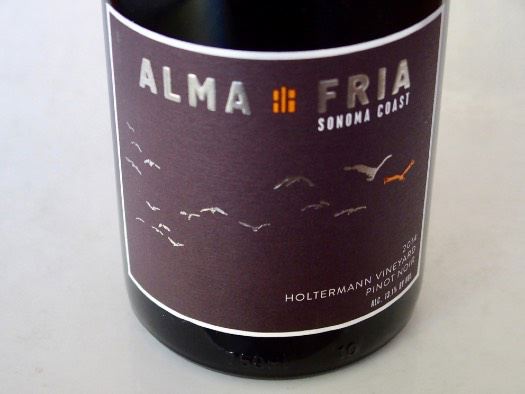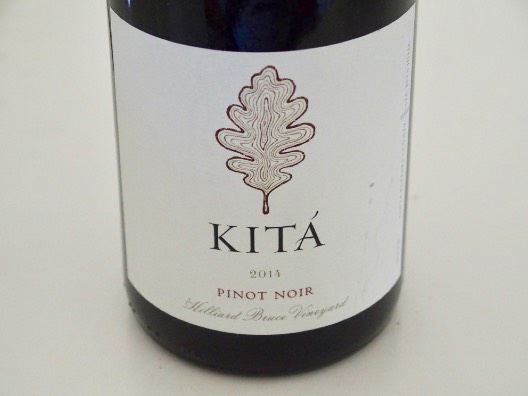 Conclusion: 6 wines were significantly better upon re-tasting, 5 wines were better upon re-tasting, 3 wines were the same upon re-tasting and 7 wines were worse upon re-tasting. In other words, about 50% were better and 50% were the same or worse when re-tasted 16-26 months after the initial review. The results are like marriage: you vow to love your spouse for better or worse, not knowing what is going to happen down the road.
Noted wine writer, Matt Kramer, approached the subject of aging wine in the latest issue of the Wine Spectator. His conclusion was, "Most mature wines aren't worth the wait. Exceptions exist." Certainly with domestic Pinot Noir, there are wineries with a track record of age ability (ie Cristom, Calera, Eyrie, Littorai, Hanzell) and you can feel confident in cellaring the wines from those producers, but the majority of domestic wines are ready to go upon release. I say carefully choose your domestic Pinot Noir wines, buy at least six bottles, and taste them over 1-7 years to see how they age. You can then decide if you like the freshness of youth or the maturity of older age and determine the aging potential of wines from different producers. The challenge is that Pinot Noir does not give up its charms at a predictable point in time and that can drive you crazy. They didn't anoint it the "heartbreak grape" for no reason!
Are wines released too soon after bottling? Almost certainly, but that is necessary for a winery's operating budget and not ideal. Although many winemakers would love to hold back their latest releases for a year or two before release, storing a few vintages before release is a costly commitment and the retail and restaurant market will not tolerate it.
Most believe it takes 6 to 9 months for a bottled wine to return to its barreled state although there are exceptions depending on the bottling process. After the shock of bottling, the wines are often sent to a storage facility, and then shook up when shipped. Most producers advise waiting a month or so after receiving shipped Pinot Noir before opening bottles. Other wines, like Chardonnay, seem to have no qualm about shipping and there is no need to wait. If you can spring for an expensive Coravin, you can get a peek before opening but I have found this of little value as Pinot Noir changes so much when poured and exposed to oxygen.