Pinot Briefs —Newsletter 11.28
Securing Recognition for Smaller Producers The Napa Valley Register reported recently that The Scale Wine Group has been launched to assist small wine producers to gain more widespread recognition in the United States. This organization is unique in that it includes several prominent wine sommeliers. It is well known that making wine is relatively easy compared to selling it without a distributor. The reality is that most small wineries cannot sell all their wine through direct-to-consumer channels, especially if their wines are in the $50 and up range and do not receive scores in the mid to high 90's. The Scale Wine Group attempts to provide credibility in the vast marketplace. Currently, the focus of the Group is Napa Valley wineries. Visit https:// napavalleyregister.com/wine/napa-s-scale-wine-group-finds-a-new-balance-for/article_5bf416ad-bb31-5e90- be97-3280a075a5f4.html.
Monoclonal Viticulture versus Interwoven Clonal Planting Katherine Cole penned a very good article in SevenFiftyDaily about "Overturning the Monoclonal Status Quo": https://daily.sevenfifty.com/ overturning-the-monoclonal-status-quo/. More winegrowers are interplanting many clones to create genetic diversity in a vineyard. Traditionally in the U.S., winegrowers have planted single clones in blocks, harvested the clones separated, often fermented them separately, and then combined them to arrive at the most desirable blend in the finished wine. Some winegrowers now believe that planting and co-fermenting a variety of clones (either in the same row or in alternating rows) together produces more complex wines that more truly reflect the terroir of the site. This is not a new concept and a number of domestic winegrowers (Mount Eden and Rhys Vineyards in the Santa Cruz Mountains, Williams Selyem Estate Vineyard in the Russian River Valley, for example) have practiced this interplanting that resembles Burgundy's massale selection where cuttings are taken from the best vines to plant new vines regardless of clonal type. Claude Koberle, a native of Burgundy and co-owner of Soliste, a producer of monoclonal Sonoma Coast Pinot Noir, is a strong proponent of monoclonal viticulture and wines. He says, "The clone is most important and terroir is the secondary expression of the clone. Selection massale was a residue or knee-jerk reaction of the phylloxera infestation that affected European vineyards that started in 1850. Since the wine industry in France is the largest industry in that country and because they did not understand that phylloxera was a subterranean louse attacking the roots of vines, vintners in a panic thought that the issue was the vines and they started grafting and re-cloning in an effort to cure the infestation and preserve the quality of wines. They then argued that selection massale created more complete wines by blending, but actually, in my opinion, this creates wines of less identify and focus. The French simply had no choice and they needed a new marketing platform to answer for the adaptation of the phylloxera era. (That is why the French don't talk about clones today). End of story."
Pinot Celebration Australia 2019 Announced Australia's preeminent Pinot Noir event, Pinot Celebration Australia will take place February 8-9, 2019 at the brand new RACV Cape Schanck Resort on the Mornington Peninsula. Formerly known as the Mornington Peninsula International Pinot Noir Celebration, Pinot Celebration Australia is a biennial event celebrating Australian Pinot Noir, hosted by the Mornington Peninsula Vignerons Association. The event features two days of panel discussions, structured and walk around tastings, winery visits, one-off events and meals prepared by esteemed Mornington Peninsula chefs. Guests have the opportunity to taste over 100 Pinot Noirs and to meet and convene with winemakers and industry leaders. For tickets and more information, visit www.pinotcelebration.com.au.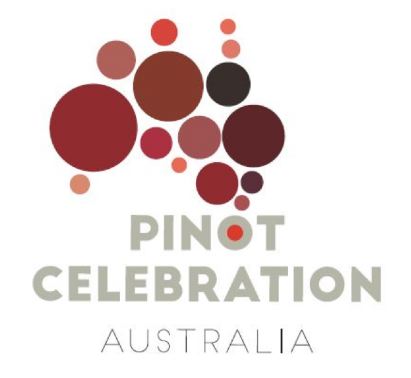 Los Angeles Rosé & Bubbles Festival 2018 WineLA presents its 2nd annual Los Angeles Rosé & Bubbles Festival on Saturday, August 25 at Leica Store & Gallery. Unlimited tastings, gourmet hors-d'oeuvres, a silent auction of collectable and large format wines and music. Advanced tickets are $69 per person. A limited number of VIP admission tickets include a VIP dinner with special rosé and champagne producers for a "reserve cuvée" session. For more information and tickets, visit www.winela.com/rose-bubbles-festival.
vSpin Wine Aerator An innovative wine aerator based on a sophisticated active decanting system is now available. The device uses technology to aerate wine in 5 minutes, combining vortex wine aeration into a sophisticated active decanting system. A 2-hour decant is possible in just 5 minutes by accelerating oxygenation that creates a silent wine vortex to increase the surface area of wine in a controlled manner. The product retails in the U.S. and Canada at Amazon and www.vSpin.com. The MSRP is $250.
Long Meadow Ranch Opens New Tasting Room in Anderson Valley The winery's new tasting room is located at The Madrones, a boutique resort on Highway 128 in Philo. Long Meadow Ranch's tasting room joins tasting rooms at The Madrones for Drew Family Cellars and Smith-Story Winery. Long Meadow Ranch Anderson Valley Estate wines will be featured from the winery's 69-acres of estate vineyards in the Anderson Valley planted with Chardonnay, Pinot Gris and Pinot Noir. Established in 1989, Long Meadow Ranch and the Hall family now operate an organic, sustainable and integrated farming system that encompasses over 2,000 acres of land in Northern California. For more information, visit www.longmeadowranch.com/eat-drink/anderson-valley-tasting-room.
Winesong 2018 Charity Auction & Tasting Tickets are still on sale for the 34th Annual Winesong, a weekend of wine, food, fine art, music, merriment and charitable giving. Produced by the Mendocino Coast Hospital Foundation, the main event - featuring a grand food and wine tasting and a live and silent auction - takes place at the Mendocino Coast Botanical Gardens on September 8-9. The nearby Little River Inn will host "A Pinot Noir Celebration," showcasing premier wineries from Anderson Valley and other renowned Pinot Noir producing regions. Dan Duckhorn will be the Honored Vintner. Proceeds from both events go towards supporting the local Mendocino Coast District Hospital. For more information and tickets, visit www.winesong.org.
Documentary on Struggles to Succeed by Minority Winemakers in Oregon A new film, "Red, White & Black," chronicles the struggles and successes of Oregon's minority winemakers. Directed by Jerry Bell Jr., an award-winning filmmaker and actor, this frank documentary reveals the obstacles that Oregon's minority winemakers face. For trailer and screenings, visit www.redwhite-black.com.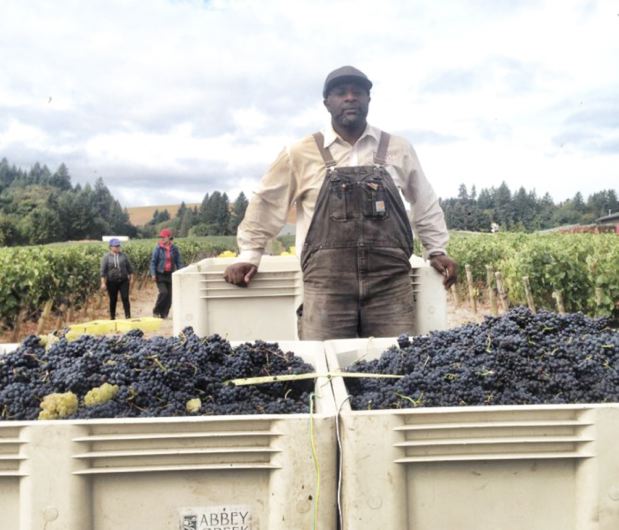 Bob Cabral Wines After making wine since the 1970s, Bob Cabral is returning to the grassroots approach that got him excited about winemaking in the first place. Proprietary names are used for each wine, with each of the names having a personal meaning and significance. There are subtle elements of Bob's fascination with old concert posters in the label art. The inaugural releases were from the 2015 vintage. The wines are sold exclusively through a mailing list at www.bobcabralwines.com.