Pinot Briefs —Newsletter 11.32

California Producer of Elouan Cancels Oregon Grape Contracts Grape contracts with growers in southern Oregon's Rogue Value worth $4 million were canceled September 22 by Copper Cane Wines & Provisions in Napa. The reason is purported smoke taint but the growers feel the claim is "bogus." The Oregon Wine Industry Solidarity Mission was formed immediately by Willamette Valley Vineyards project managers Jan and Jim Bernau to help stranded winegrowers pick grapes left hanging. Lab analyses have shown that a majority of the crop is well below the threshold for the finished wines to be adversely affected. Copper Cane is already in the midst of a controversy over appellation mislabeling for Oregon wines.
2018 Vintage in Sonoma County Superb Not only is the vintage providing ideal ripeness and acidity and maturity of flavor at lower sugars, yields are generally 15-20% higher than average for Sonoma County. The region has had ideal conditions from the start of the growing season including a cooler summer. Hangtime has been extended and there has been no push to harvest.
20th Annual Wine & Food AffairWine Road, an association of 200 wineries and 54 lodgings in Northern Sonoma County has three annual events scheduled for the 2018-2019 event season. The season kicks off with the 20th Annual Wine & Food Affair, November 3-4, 2018, featuring two days of food and wine pairings along the Wine Road. Each participating winery will offer gourmet cuisine prepared by local chefs paired with their wines. Winter WINEland will be held January 19-20 and the 42nd Barrel Tasting Weekends will be March 1-3 and 8-10. For more information and tickets, visit www.wineroad.com.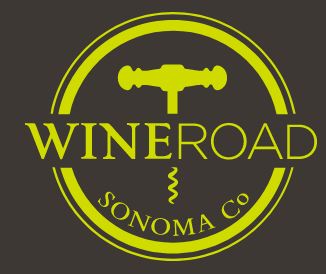 Margerum Wine Company and Wine Cask Part Ways Long-time co-operators of the Wine Cask in Santa Barbara Doug Margerum and Mitchell Sjerven have departed from the iconic restaurant. No immediate changes in restaurant operations are planned. Margerum is opening a new Tasting Room in the Hotel California early in 2019. The Reserve Tasting Room at 32 El Paseo will continue to pour both Margerum and Barden wines until the new tasting room is complete. After that, the Reserve Room in El Paseo will pour exclusively Barden wines. Visit www.margerumwines.com.
Failla Releases 2016 Oregon Wines Ehren Jordan is now crafting wines from both Oregon and Northern California with tasting rooms in both Salem, Oregon and St. Helena, California. He noted on a recent release announcement email that he is often asked, "What is the difference between Oregon and California wines?" His response was "Easy. Everything." Ehren went on to say, "Soil, climate, average rainfall, clonal material, degree days and historic geographic events are just some of the differences that I can think of off the top of my head. They couldn't be more different." The northern expansion of Failla is the result of a quest started twenty years ago to find outstanding vineyards in excellent places. 2016 was the first vintage for Failla making Oregon wines in Oregon at Carlton Winemakers Studio. The 2016 wines include a Riesling, Grüner Veltliner and Gamay along with the Bjornson Vineyard Pinot Noir and Seven Springs Vineyard Pinot Noir. The wines are sold through a mailing list at www.faillawines.com.
"Harvest on the Coast" in SLO Coast Wine Country SLO Coast Wine Country hosts its signature harvest season event on Saturday, November 3, where a Grand Tasting and Wine Auction will be held in an outdoor tent pavilion at Avila Beach Resort, and on Sunday, November 4, with Surf's Up Sunday where wineries throughout the region host a day of open houses. For more information, visit www.slowine.com.
Preference for Wine Container: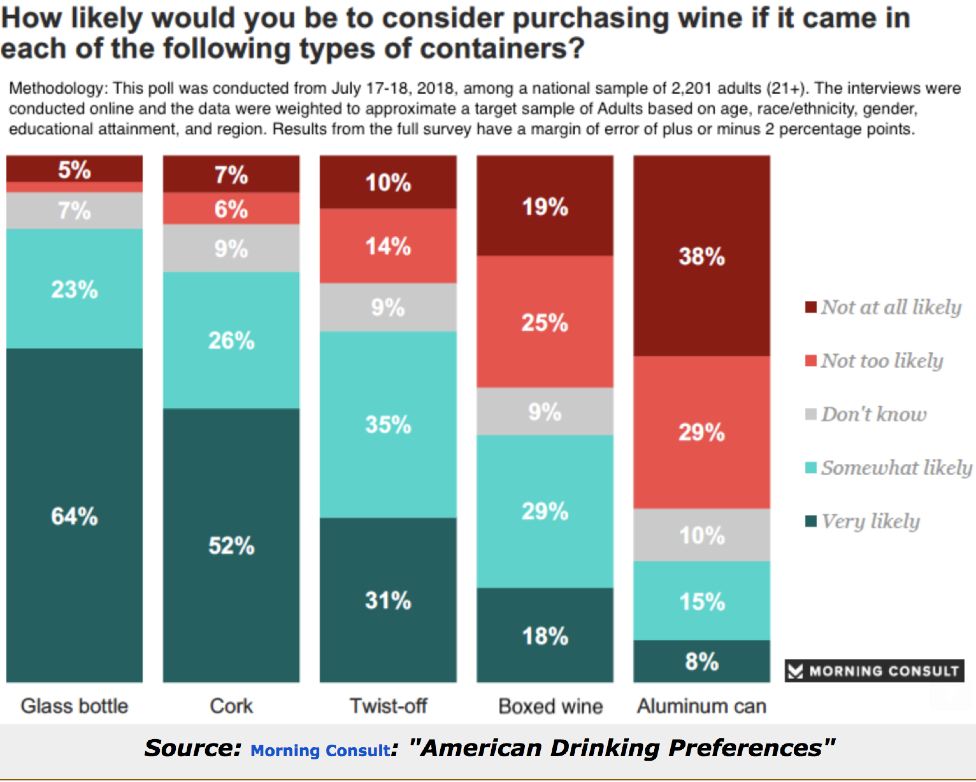 Burgundy Vintages-A History from 1845 Allen Meadows and fellow Burgundy lover Douglas Barzelay is releasing the hardcover version of this book initially to subscribers of the Burghound.com. The limited first printing of the book is in pre-sale and the exact date of availability to all consumers is not known. An E-book version will be available in 2019. In the 600-page book, each vintage from 1845 is rated and discussed in depth. This scholarly book is full of insights into the cultural, economic and technological developments that have made Burgundies among the most sought-after wines in the world. The link for more information and sample pages: www.burghoundbooks.com/burgundy-vintages/.
SOMM 3 Premiered in Napa at Clos Du Val The third film in the SOMM series is devoted primarily to the 1976 Judgment of Paris and will be released later this year on digital platforms. It features many of the former cast members but adds Steven Spurrier, master sommelier Fred Dame and wine critic Jancis Robinson. The film is narrated by Madeline Puckette, creator of Wine Folly.
2018 Sonoma County Harvest Fair Wine Competition This competition involves only wines made with grapes grown in Sonoma County and have a Sonoma County designated AVA as the only region listed on the bottle. Judging was held September 18-20. Competing Pinot Noir wines are classified by the following price categories: up to $29.99, $30.00-39.99, $40.00-$49.99, $50.00-$59.99, and $60 and over. Most of the premium Sonoma County Pinot Noir and Chardonnay producers reviewed in the PinotFile are not entered.
Red Sweepstakes Award: 2016 Buena Vista Bela's Selection Russian River Valley Pinot Noir $50

Best of Pinot Noir Class Awards:
2016 Laurier Carneros Pinot Noir $20
2016 Davis Bynum Jane's Vineyard Russian River Valley Pinot Noir $35
2016 Bowman Russian River Valley Pinot Noir $42
2016 Buena Vista Bela's Selection Russian River Valley Pinot Noir $50
2016 Russian River Valley Vineyards Bella Luna Vineyard Russian River Valley Pinot Noir $65
Double Gold Pinot Noir Awards:
2017 Valley of the Moon Carneros Pinot Noir $30
2015 Woodenhead Russian River Valley Pinot Noir $47
2014 Woodenhead Wet Kiss" Russian River Valley Pinot Noir $52
2014 Sanglier Cellars Old Camp Russian River Valley Pinot Noir $60
2016 Tiny House Vineyard W.E. Bottoms Vineyard Russian River Valley Pinot Noir $60
2016 Russian River Valley Vineyards Horseridge Russian River Valley Pinot Noir $65
Best of Chardonnay Class Awards:
2015 D&L Carinalli Russian River Valley Chardonnay $20
2016 Selby Russian River Valley Chardonnay $33
2017 ZO Wines Dry Creek Valley Chardonnay $35
Double Gold Chardonnay Awards:
2017 Folie A Deux Russian River Valley Chardonnay $18
2015 Picket Fence Russian River Valley Chardonnay $18
2016 Frei Bros Reserve Russian River Valley Chardonnay $20
2015 D&L Carinalli Vineyards Estate Russian River Valley Chardonnay $20
2017 Davis Family Vineyards Russian River Valley Chardonnay $38
2017 Dutcher Crossing Winemaker's Cellar Dry Creek Valley Chardonnay $38
2017 ZO Wines Dry Creek Valley Chardonnay $38
The Sommelier's Atlas of Taste: A Field Guide to the Great Wines of Europe Authors Rajat Parr and Jordan Mackay focus on the subject of blind tasting and the nuances evident in wines from various subregions and appellations of Europe. Release date is October 23, 2018, $25.47 on Amazon.