2019 Lenné Estate Yamhill-Carlton Pinot Noir

Owner Steve Lutz is a man of many talents who grows the estate Pinot Noir grapes, makes the wine, and manages the winery operation. Established in 2002, Lenné Estate is a 20.9-acre site with 15.5 acres under vine, ideally situated on a south-facing slope at 370 to 600 feet elevation near many famous Yamhill-Carlton vineyards including Penner-Ash, Saffron-Fields, Willakenzie Estate, Shea, and Soléna Estate.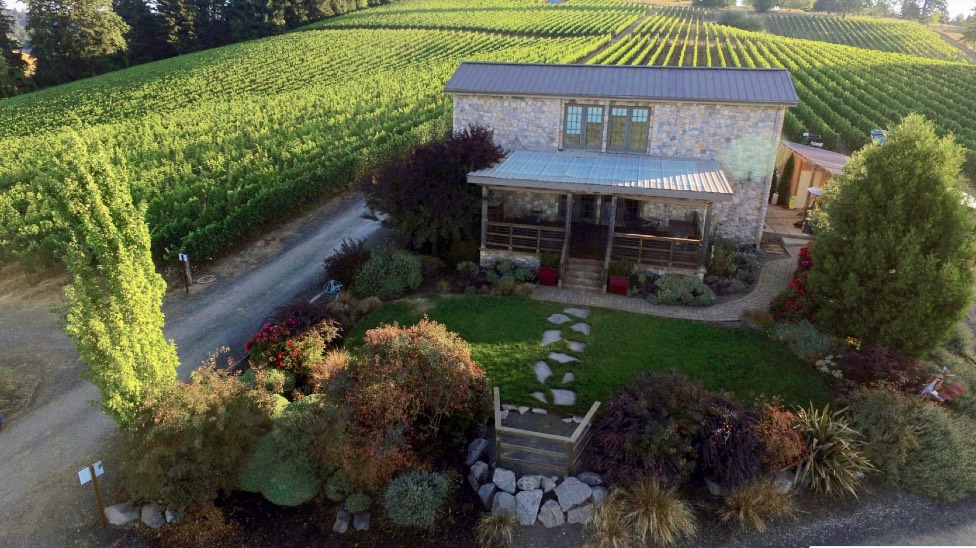 The vineyard is 100% Pinot Noir planted to clones 115, 777, and Pommard in 2001, with additional plantings of Pommard in 2003, and 114, 777 and Pommard in 2004. Two small blocks of Chardonnay were added in 2005 and 2015. Spacing is 7 feet between the rows and 3 feet between the vines. The soils are marine sedimentary in type. Establishing the vineyard was a challenge due to poor soil, challenging weather episodes, and the steepness of the slope. Despite this, the vineyard has matured and the poor soil has turned out to be an advantage limiting canopy growth and producing exceptionally small clusters. The result is intensely concentrated flavor.
I have visited Lenné Estate several times to taste the Pinot Noirs from this property with Steve. In every instance, I have thoroughly enjoyed the wines and can highly recommend them, particularly those from this stellar 2019 vintage. Several wines have made my annual "All-Americans" list. Tasting is a relaxed, unpretentious affair and is currently available by appointment at www.lenneestate.com. Lennߐ Estate Pinot Noir is available from the website store. The wines were released on February 1, 2022.