Latest Single Vineyard Pinot Noirs from Cristom Vineyards

What could I possibly write that has not already been said about this iconic Willamette Valley winery? The Cristom wines have an unrivaled string of successful vintages dating back to its founding in 1992. The winery holds the unique distinction among Willamette Valley producers of besides Pinot Noir also offering exceptional Chardonnay, Viognier, Pinot Gris and Syrah as well as Old Vine Pinot Noir from other prestigious grower vineyards. Diving the success of Cristom Vineyards has been founder and owner Paul Gerrie, his son Tom (who has taken over as manager), winemaker Steve Doerner, and viticulturist Mark Feltz who have been with Cristom Vineyards since its beginning.
Cristom Vineyards is located in the Eola-Amity Hills AVA. The estate Pinot Noir is all planted on volcanic soils at the higher elevations of the estate property. The Pinot Noir vineyards other than Marjorie are planted to high density (about 2,300 vines per acre) and yields are strictly reduced. Marjorie Vineyard was part of the original vineyard existing when the property was acquired and has been kept original at 605 vines per acre. Marjorie is the only Cristom vineyard planted on its own roots. The other four estate vineyards, named after family members, include Louise, Jessie, Eileen and Emile and vineyard-designated Pinot Noir have been produced from each of those five vineyards. Another vineyard, Paul Gerrie, named for the winery founder, was established in 2014 and is now also a vineyard-designate.. The Cristom Vineyards website offers an interactive map of the vineyards with details of each vineyard.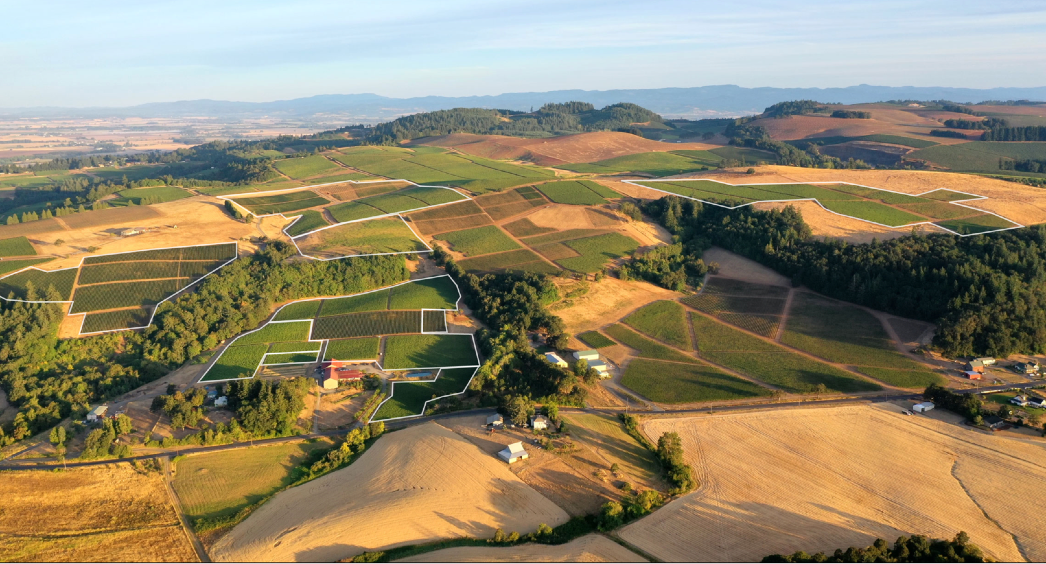 Blends of Pinot Noir have also been offered, often using additional fruit from other growers, including Mt. Jefferson Cuvée, Estate and Sommer's Reserve.
The mode of Pinot Noir vinification involves the use of whole cluster fermentation. Doerner is a minimalist, working with native yeasts and without a cold soak or filtration, with only minimal fining and racking. Age-ability is a consistent feature of Cristom Pinot Noirs.
Pinot Noir clones vary in each vineyard but all contain Pommard and Dijon clones with some planted in addition with Wädenswil.
Tastings are available at the winery daily by reservation with special experience options available. Visit the website at www.cristomvineyards.com. All of the current single-vineyard Pinot Noirs and older vintages are available on the website store. Take your pick of the 2019s, each one is exceptional.
As you undoubtedly know by now, the 2019 vintage in the Willamette Valley was among the best among those of the past decade and the 2019 Cristom Vineyards Pinot Noir lineup reflects the blessing of that vintage.