Lavinea Willamette Valley Pinot Noir

Lavinea, Latin for "of the vine or of the vineyard," is a small producer of single-vineyard Pinot Noir and Chardonnay from mature vineyards in the Willamette Valley, Found by partners Greg Ralson and winemaker Isabell Meunier, the debut vintage was 2014 and since then the wines have received high praise from the wine press.
Meunier is a Quebec native who received her training at the Dijon University of Agriculture and in New Zealand at Lincoln University. Prior to starting Lavinea, she was the winemaker for Evening Land Vineyards, working closely with noted Burgundian vintner Dominique Lafon.
Lavinea wines are sourced from five vineyards: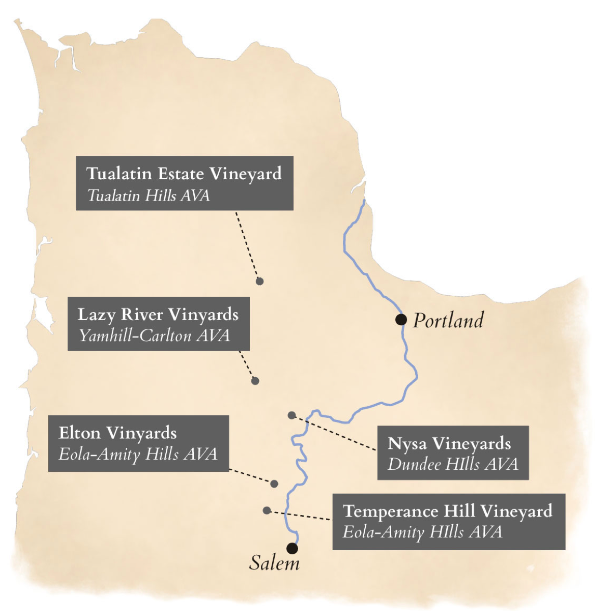 Lavinea Tasting Room in Carlton has been closed for improvements but is expected to open in February 2022.The wines are available on the winery's website at www.lavinea.com.