Wine Briefs —Newsletter 12.32

Low Alcohol, Sweet Pinot Noir - Really? Constellation brands has released a "Naturally Sweet" Pinot Noir under the Robert Mondavi Private Selection label. With an ABV of 9%, the wine is aimed at the growing market for low-alcohol wine. The sweetness and low alcohol are achieved by stopping the fermentation before all the sugars have been converted to alcohol. The wine retails for about $16. Constellation Brands has also owned the Meiomi brand since 2015. Meiomi Pinot Noirs have residual sugars of 6-7 g/l. The Naturally Sweet Pinot Noir will be about 10 times sweeter than Meiomi.
Gabilan Mountains is California's Newest AVA This new AVA, California's 147th, is large at 30 miles long and covers a mountain range in two counties. The vineyard that prompted the AVA application is Coastview Vineyard which sells most of its grapes to Big Basin Vineyards. Big Basin will be the only winery to use the new AVA on a label since Chalone Vineyard and Calera, both located in the Gabilan Mountains AVA, have no plans to use the new appellation on their labels (Calera will continue with Mt Harlan.
A to Z Wineworks and Rex Hill Sold to Ste. Michelle Wine Estates Ste. Michelle Estates, owned by New York-based Sycamore Partners, already owns Erath and with this recent acquisition, will have a total annual production in Oregon of about 700,000 cases according to Tim Fish reporting at www.winespectator.com. A to Z is said to offer wines of good quality at fair prices but I have tasted very few of the winery's Pinot Noir offerings.
The 2021 Oregon Wine Industry Report The annual Oregon Vineyard and Winery Report released by the Oregon Wine Board indicates the Oregon wine industry withstood the pandemic challenges of labor shortages, extreme heat and wildfire events, and more during 2020 and recovery was evident in 2021. Total wine grape production increased 53% over 2020 to a record 114,677 tons, exceeding both 2018 and 2019. In 2021, total harvested acreage was up 17%, total planted acreage was up 6%, the number of Oregon wineries increased by 6%, and DTC sales increased by 24%. Total sales almost reached 5.3 million cases worth $844 million. About 26% of grapes harvested in Oregon were not crushed in Oregon, suggesting a trend of Oregon tonnage sold out of state. Pinot Noir accounted for 60% of all planted acreage in 2021 and 61% of wine-grape production. It would seem that Oregon Pinot Noir is immune from the state of the economy.
Heat and Wine Grapes According to an article at www.tastingtable.com, heat continues to be one of the biggest threats to wine grapes, which prefer cooler temperatures than table grapes. Wine and climate expert Dr Greg Jones states that some grape varieties like Pinot Noir cannot withstand more than a 3.6- degree average Fahrenheit change over time. 2 degrees has been the average growing season temperature increase since 1970 in the US meaning that some regions have exceeded the heat requirements for Pinot Noir. The article concludes, "If the prediction models are correct, we have 28 years left to enjoy the popular wines we drink today and maybe we will be drinking wines made primarily from hybrid and indigenous grapes."
More on heat. California has heatwave records set in the first week of September. Temperatures rose to 115ºF in the Russian River Valley and 117ºF in Mendocino County. The surface (skin) temperature of grapes can increase to 140ºF. Nighttime temperatures are also significantly higher than usual. Wine grapes that are exposed to these high temperatures for a few days will shrivel and become raisins. UC Davis viticulture specialist Kaan Kultural reported at www.wine-searcher.com, "We are going to have to change the varieties we grow. I don't believe we should plant any more Burgundian varieties, rather plant Rhone varieties, and 20 years from now, plant Spanish and southern Greek varieties.
Want to Aim for Drinking Wine in Moderation? A new, small study published in the journal Addiction found that a simple habit can help reduce the amount consumed on a regular basis. A control group continued to drink from 750ml bottles while a second group opted for 375ml bottles and drank out of 290mm glasses instead of 350mm glasses. Those who purchased wine in smaller bottles drank one fewer glass of wine than those from larger bottles. More significantly, those who drank from the smaller glasses imbibed 6.5% less wine or the equivalent of 1.7 fewer glasses over 14 days.
Alcohol Warning Label Update Needed According to Researchers An article published by two researchers recently in the New England Journal of Medicine believe that new alcohol warning labels should be designed and adopted that warn about the risk of cancer. However, only a few cancers have been proven to have an increased risk in drinkers, most notably in heavy drinkers. The subject of the association between alcohol consumption and cancer risk seems to me to be far too complicated to summarize on a small wine label. Research recently published in the journal JAMA found that increased alcohol consumption was associated with higher risks for alcohol-related and all cancers, whereas sustained levels of moderate drinking, quitting, and reduced drinking was associated with lower risks of alcohol-related and all cancers.
Alcohol in Moderation Digest The September edition has an analysis of a paper on alcohol consumption and health outcomes among 70-year-olds in Sweden by The International Scientific Forum on Alcohol Research. The paper emphasizes how a large number of factors may modify the association between the amount of alcohol consumed and measures of health and disease. The Forum raised questions about the traditional belief that the elderly should consume markedly less alcohol than younger subjects, suggesting that the limitations placed on subjects related solely to their age may often not be appropriate.
Other reports' conclusions: *Increasing alcohol intake significantly during mid-to-late adulthood raised colorectal cancer risk among men while reducing lowered risk. *Abstinence from alcohol appears to be associated with an increased risk of all-cause dementia. Among current drinkers, there appears to be no consistent evidence to suggest that the amount of alcohol consumed in later life is associated with dementia risk.
Vineyards of West Sonoma Coast AVA The West Sonoma Coast Vintners have made this map available. Visit www.westsonomacoast.com. The new West Sonoma Coast AVA is made up primarily of steep, rugged mountainous terrain within seven miles of the Pacific Ocean coastline and consists of approximately 50 vineyards planted primarily to Pinot Noir, Chardonnay and Syrah. From north to south, the AVA comprises Annapolis, Fort Ross-Seaview AVA, and Freestone-Occidental.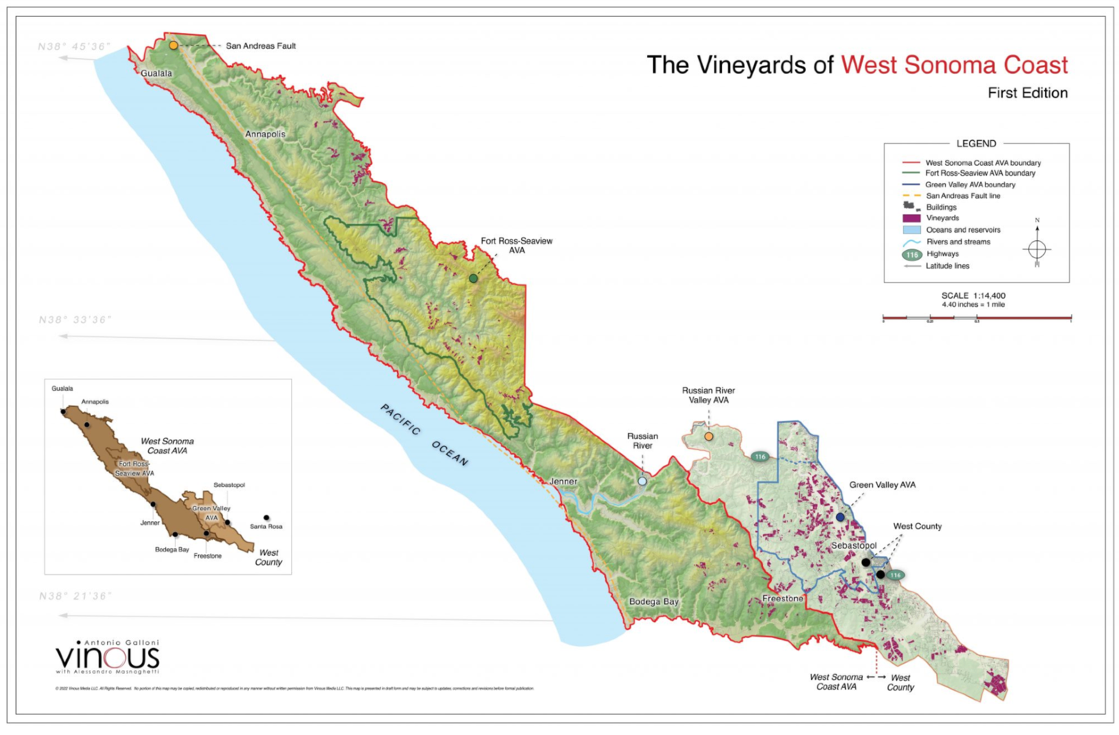 Boomers Show Largest Percentage Decline in Wine Purchases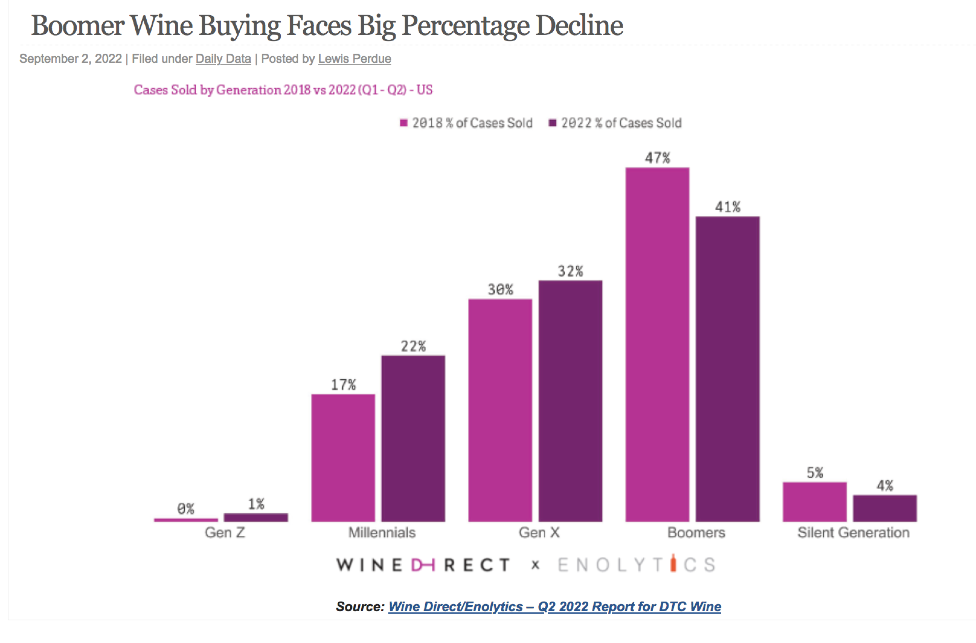 Palm Springs Pinot Noir Festival The Third Annual Palm Springs "A Passion 4 Pinot" Pinot Noir The Festival will be held January 27-28, 2023 at the Westin Gold Resort and Spa in Rancho Mirage. The Grand Tasting is Saturday, January 28 ($125-$175), the Sun, Wind & Wine Santa Lucia Highlands Luncheon is on Friday, January 27 ($125-$175) and includes participating wineries Beau Marchais, Bernardus, Clarice Wine Company, Mansfield Dunne, McIntyre, Miner, Morgan, Roar, Siduri, Tolosa, Walt, and Wrath. Two dinners are on Friday, January 27: The Russian River Valley 40th Anniversary Dinner ($150-$200) and A Hidden Gem: The Anderson Valley 40th Anniversary Dinner ($150-$200). Tickets on sale now at www.palmspringspinotfest.com. Promo code for PinotFile readers is PRINCE. The code takes $25 off the price of an Early Entry ticket to the Saturday Grand Tasting and $15 off the price of the Friday Santa Lucia Highlands Luncheon.
Pinot On The River Registration is open for the 19th Pinot On The River taking place on Saturday, October 8, 2022. Two years have passed since the last event. The new location is in downtown Santa Rosa on Old Courthouse Square. 40 small production artisanal wineries will be pouring. All proceeds benefit Sonoma County Pride. Tickets and more information are available at www.pinotfestival.com.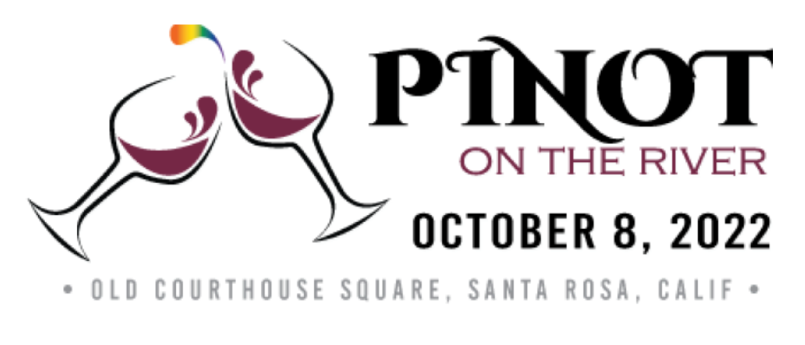 The Eyrie Vineyards Nominated for 2022 Wine Enthusiast Wine Star Award for American Winery of Year The Eyrie Vineyards has built on its legacy as the first commercial Pinot Noir vineyard in the Willamette Valley and has become a leader in regenerative and sustainable farming. this historic winery's tasting room has reopened by reservation on Fridays and Saturdays. Visit eyrievineyards.com.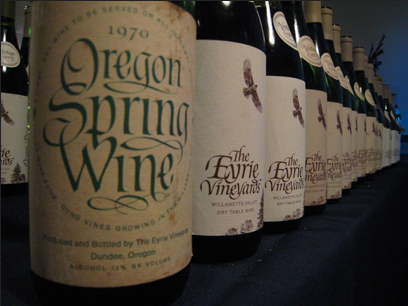 Revered Oregon Winemaker Lynn Penner-Ash RetiresAfter 41 harvests, she looks back on a career that included her first job in Oregon at Rex Hill Winery, before founding Penner-Ash with her spouse in 1998. The Penner-Ash brand was sold to Jackson Family Wines in 2016 and Lynn has gradually handed the winemaking over to Kate Ayres who will continue the Penner-Ash style.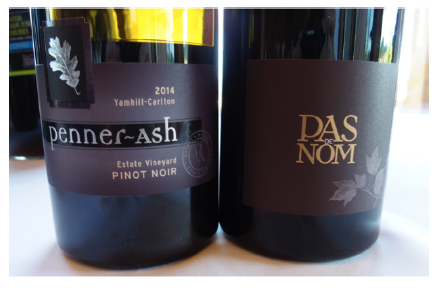 Russell Rainey Remembered. I have written glowing reports on the Pinot Noir wines that come out of the Evesham Wood Vineyard & Winery both when founder Rainey was making the wines and when Erin Nuccio took over as his successor in 2010. Evesham Wood was established by Russell and his spouse Mary in 1986 in the Eola-Amity Hills just outside of Salem, Oregon. Rainey was a Burgundian at heart in his approach to viticulture and winemaking. He was at the forefront of certain practices during the fledgling years of Oregon's wine business such as dry farming his estate Le Puits Sec Vineyard and not filtering his wines before bottling, Evesham Wood wines always represented very good quality at reasonable prices and were easy to recommend to others.
Vintage 21 in Willamette Valley The warmest overall vintage in Willamette Valley history followed the smoke-compromised 2020 vintage. Temperatures in the Valley in 2021 reached 119 degrees and the 90 degree heat persisted for several days. That said, the heat occurred early in the growing season so the grapes were not badly affected. After the heat wave, harvest proceeded normally. Early reports indicate that the Pinot Noir wines from the 2021 vintage have good balance and intensity. Most of the ultra-premium Pinot Noirs will not be released until late 2022 and spring of 2023 so time will tell. One thing is for sure: yields were lower than average so the availability of top wines will be limited.
The Science of Smelling The October 2022 issue of Smithsonian Magazine at www.smitsonianmag.com features an article titled, "Sniffing Out the Science of Smelling." The information presented has relevance to wine tasting and scoring. Research has shown that about 30 percent of an individual's receptor arsenal functions differently than a neighbor's so any conversation starting with "Do you smell that?" often goes nowhere. For example, "A substance like androsterone - a musk found in human sweat, truffles and elsewhere - can smell like sandalwood or urine or nothing at all, depending on the nature of the smellier." It is commonly stated that the consumer should follow wine critics whose preferences align with theirs and a commonality in the perception of smells may have something to do with this. It is well known that females are more sensitive to smells yet the field of wine criticism is dominated by males. Does this mean women wine consumers should only follow women wine critics?
Obsessive Wine Collecting I recently read an interesting medical study that helped me understand obsessive wine collecting. This new study has confirmed the widespread belief that links both obsessive wine collecting and Republicanism to a wide range of medical disorders of the lower intestinal tract and anus. The hoarding impulse which can result in the obsessive stacking of case upon case upon case of wine in one's cellar and massing of far more bottles than one could ever possibly consume in a lifetime shares a common pathological etiology with the most virulent strains of right-wing Republicanism. It is the belief of researchers that both of these behaviors arise from developmental milestones that were never completely resolved. It is suspected that obsessive wine collectors did not learn how to share and play well with others in preschool. Equally likely, their potty training was thoroughly screwed up by their parents. These sufferers, many of which are successful men, are now nothing more than fully grownup big babies who have never really made the successful transition out of diapers. (the source of this humor long forgotten).
Allocation is the Most Feared Word to Pinot Noir Consumers When a winery refers to allotment as allocation in reference to periodic wine offerings, it causes the hairs to stick up on my neck. The winery uses the word, of course, to imply exclusivity and hard to get. Sometimes you receive an allocation and you check it early the same day and some of the most desirable wines are "sold out." For me, allocation translates as " I won't get want I want and what I do get will cost me a lot of money." With inflation at a high level currently, maybe the even more depressing words seen in an offering are "Buy your full allotment." This implies you are rich and particularly worthy. In my formative Pinot Noir years, wineries let you just order what you wanted. There was a day not too long ago when I could order as much Gary Farrell and Rochioli Pinot Noir as I could afford. But Pinot Noir has gotten a big head, and triple-digit prices are now common. A newer winery with no track record from the West Sonoma Coast is offering 3 bottles (you must buy 3 bottles) of their latest Pinot Noir with a fancy French name packed in a wooden case for $1,000. Who the hell needs a Bordeaux-like wooden box and who wants to pay tax and shipping on that box and 3 bottles? It would seem these days that $80 is about average for an ultra-premium domestic Pinot Noir of quality pedigree. That seductive mistress is quickly becoming too expensive for the younger wine consumer (see chart above). While Boomers have always opened their wallets and said, "Pinot Please," the Millennials are more likely to use their Apple cards to buy $15 Sauvignon Blanc from New Zealand. I doubt many Millennials even know the definition of allocation, or if they do, scoff at it. I am afraid the bloom is coming off the rose as domestic Pinot Noir prices follow the lead of red Burgundy. Sadly, mistress Pinot is becoming allocated only to the well-off. The current demographics of wine purchases related to household income reflect this: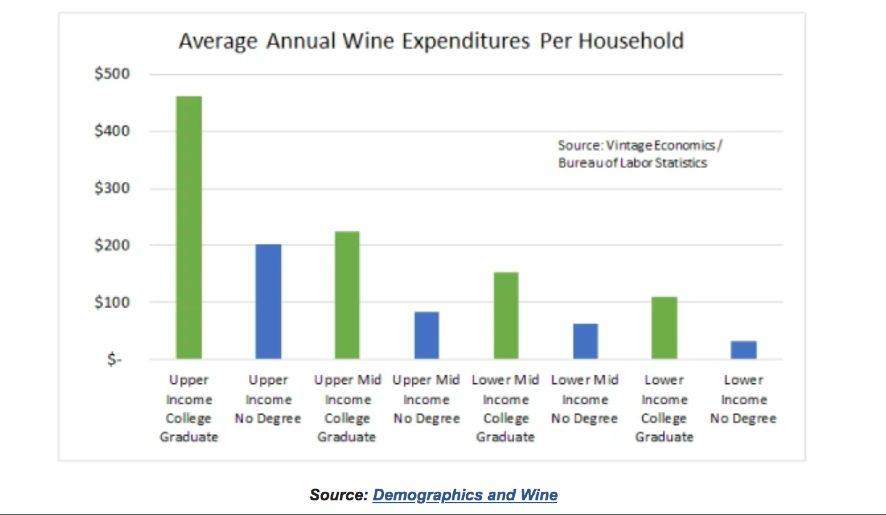 Added Note October 6: Joseph Phelps is offering two super-premium Pinot Noirs from the 2018 vintage called Proem No. 1 and Proem No. 2 sourced from their Freestone Estate. Are you sitting down? $225 per bottle.