Pinot Briefs —Newsletter 6.59
Bodega Chacra A triple digit Pinot Noir from Argentina? Bodega Chacra is an estate in Patagonia at the southern tip of South America owned by the great Tuscan estate Sassicaia. It is run by family member and winemaker Piero Incisa della Rochhetta. A few years ago, Piero discovered two abandoned vineyards planted in 1932 and 1955. Two wines have been released: 2006 Chacra 32 "Trienta y Dos" Pinot Noir ($209.99) and 2006 Chacra 55 "Cinquenta y Cinco" Pinot Noir ($169.99). Piero reports that the Pinot Noirs are unlike anything from Burgundy or Oregon, being unusually deep and intense and reflecting the Patagonian terroir. Available at www.wallywines.com.
Revana Family Vineyard Oregon Pinot Noir Revana Family Vineyard is a producer of fine Cabernet Sauvignon from an 11-acre property in Napa Valley. The highly-allocated wine is crafted by winemaker Heidi Barrett. Recently, the owner, cardiologist Madaiah Revana, M.D., purchased 80 acres in the Willamette Valley of Oregon which was formerly owned by vintner Chuck Ortman of California. The new project will be called Alexana and both Pinot Noir and Pinot Gris will be produced from the property. The winery website is www.revanawine.com.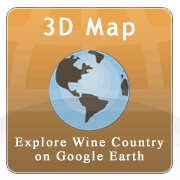 WineMap Oregon and Sonoma County are the first regions featured on the WineMap website (www.WineMap.org), which provides detailed winery and vineyard details as well as aerial views of vineyard and winery locations. The wine community-driven project is unique in that participating growers and wineries log onto the website and submit the detailed information themselves. All of the information can be viewed on Google Earth in 3D. This is the first wine mapping available with vineyard location and information. Detailed poster maps of wine regions are also available from the site.
Press Club A new innovative urban tasting room has opened in downtown San Francisco on Yorba Buena Lane (SoMa). Eight wineries, each with their own tasting bar, are participating: Chateau Montelena, Fritz, Hanna, Landmark, Miner Family, Mount Eden, Pahlmeyer, and Saintsbury. A wine country food tasting menu will augment the wine tasting. Special tasting events for the public as well as private functions will be offered. For a look at photos of this stylish venue, visit the website at www.pressclubsf.com.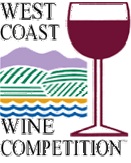 2008 West Coast Wine Competition The 26th West Coast Wine Competition was held April 16-18, 2008 in Santa Rosa, California. The 1,700 entries from California, Oregon, Washington, Idaho, Nevada, Baja California, British Columbia, Australia and New Zealand were evaluated by an experienced pool of judges. Jim Caudill, public relations representative of Brown-Forman Wines said, "The sheer number of Pinot Noirs now available as reflected in the competition entries, was stunning. Best of Class winners for Pinot Noir: Pinot Noir <$10.50 - 2006 Silver Ridge Winery California Pinot Noir ($9.50); Pinot Noir $18.00-$29.99 - 2006 Handley Cellars Mendocino Pinot Noir ($25.00); Pinot Noir $30.00 & over - 2006 Shandels Oppenlander Vineyard Mendocino Pinot Noir ($40).
Robert Mondavi He recently passed away at the age of 94, leaving behind a wonderful legacy of bringing California wines to the forefront in the world market. James Laube noted in Wine Spectator online in a tribute to Robert Mondavi (May 16, 2008) that "At times, Mondavi's Pinots were considered among the best in California." Personally, I believe that statement is a stretch, as Mondavi's Pinot Noirs were never the equal of the winery's superb Cabernets, Merlots and Sauvignon (Fume) Blancs, and were never in the top echelon of California Pinot Noirs.

2006 Burgundy Dennis Sherman, owner of Elden Selections (www.eldenwine.com), sellers of estate-bottled Burgundy wines, lamented recently in his Spring, 2008 newsletter about the changes at Hospices de Beaune. He said: In 2005, the Hospices decided to hand the organization of the auction over to Christie's, and for better or worse, things will never be the same. For one thing, now anyone can bid. These newcomers, often more passionate than professional, bid, not just to play, but to win. A part of Burgundy, it seems has been subsumed by a subculture that caters to people who read magazines about cigars. We've lost the only real benefits (aside from raising cash for charity) that such a public spectacle can accrue: first impressions of the vintage, and the mood of the market." He goes on to talk about the 2006 vintage in Burgundy. The 2006 growing season was marked by cold in May followed by hot, dry conditions in June, July was torrid with a heatwave similar to 2003, cold and rain arrived in August, but thankfully, the sun returned in September to save the vintage. As Sherman points out, "Anyone could make good wine in 2005, but 2006 was different. Don't expect consistent results from 2006." He went on to say that "the whites may not be quite as good as first impressions indicated, and the reds are much better than expected. But beware! There are lots of broken wines out there, prematurely oxidized, musty from the rot." Another take on the vintage came from Sarah Marsh, MW, writing in Decanter (February 2008). She said that "The 2006 vintage is classic for red Burgundy. It is a vintage that reflects the variety and respects the terroir. It is a drinker's vintage, not a vintage for collectors and investors. The hallmarks of the vintage are fragrance, purity of fruit and soft, integrated tannins. A lighter vintage, but also elegant, expressive and fresh. The Cote de Nuits seems more reliable than the Cote de Beaune." The 2006 Burgundies, if you can afford them, will provide fine drinking in the near term while you await the emergence of the 2005 vintage wines.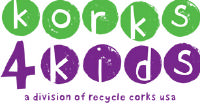 Scenic Root Winegrowers New Releases Proprietor and winemaker for Scenic Root Winegrowers and Marin Wines has another Pinot Noir to add to his stable. For several years I have touted his Pey-Marin "Trois Filles" Pinot Noir (2006 vintage, 15 barrels, $42) produced from Marin County grapes. He has now released a 2006 Pey-Lucia "Frisquet" Pinot Noir from the Santa Lucia Highlands. (15 barrels, $39). I tasted this wine at the recent World of Pinot Noir and was impressed. Jonathan has obtained a long-term contract for the Santa Lucia fruit so this will be an annual release. It is a blue moon when I write about Riesling, but Pey's "The Shell Mound" Riesling from Marin County (2007 vintage, 350 cases, $24), is one of the two best dry Rieslings made in California (the other being Esterlina's Cole Ranch Riesling). To order, visit www.marinwines.com or call 415-455-WINE.