The Golden Era of Artisans
When I was a red-headed youngster with a full head of hair growing up in Southern California in the 1950s, there was no such thing as artisan foods. My mother bought our food at a local market and most of it was either frozen or canned. There was not much variety to choose from, so our meals were simple in preparation. Macaroni and cheese, hamburgers, and spaghetti were staples. The terms organic, sustainable, and artisan had not been introduced into the everyday vernacular.
Entering the first part of the 21st century, we are blessed with an endless variety of artisan foods. The trend began in the 1980s, but it has fully blossomed in the past several years. The term, artisan, is generally defined as a skilled manual worker or craftsman. With reference to food, artisan refers to small, or boutique, producers of specialized eatables of the highest quality, sourced and produced by passionate people who have committed themselves to foods intended for the most sophisticated gourmands.
Examples of artisan foods abound: cheese, chocolate, specialty meats, bread, ice cream, coffee, beer and wine. Take cheese for instance. According to the New York Times, before 1981 there were no goat cheese producers in the United States - now there are more than 200. Specialty cheese stores are now commonplace in big cities. Jeff Roberts, writing in the Atlas of American Artisan Cheese, notes that at least 35 producers now have caves and cellars in the United States where exposure to local microflora promulgates a better and natural aging of cheeses. Artisan beers have exploded on the scene, especially in Canada, Australia, and New Zealand, and the United States has not been far behind. In 2007, there were 1,406 regional craft breweries, microbreweries and brewpubs in the United States. The recent Anderson Valley Pinot Noir Festival was attended by 750 pinotphiles, but the Anderson Valley Beer Festival (BoontBeerFest 2008), which preceded it, drew over 5,000 brewski lovers. The annual Beer Festival in Portland, Oregon, has over 50,000 attendees. Artisan bean-to-bar chocolate makers have sprouted up all over the United States, crafting chocolate with high cocoa content, less sugar, and exotic ingredients resulting in unique flavors with the cocoa origin proudly displayed on the product. These are often micro-batch producers, making only 50-1,000 pounds at a time and only a few people making the chocolate. In a recent feature in the Los Angeles Times, it was estimated that we will see double the number of chocolate makers in the United States over the next three years.
Artisanal producers of Pinot Noir are also part of this trend. Not a week goes by that I don't hear about a new producer in California crafting small lots of Pinot Noir. Just a few weeks ago I received a notice from Bruliam Wines announcing their launch with the release of two single barrel Pinot Noirs, one from Anderson Valley and the other from the Santa Lucia Highlands. Proprietors Keith and Brian Overstreet ask the question, "Can two winemaking novices create world-class Pinot Noir, or will we be begging our foodie friends to buy "premium vinegar?" Everyone wants in on the fun.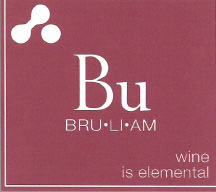 This issue of the PinotFile is dedicated to the artisan vintners who enrich our daily lives. The typical Pinot Noir may be simply 80 percent water, but it is the most superb antidote I can think of to the anxiety of life's stresses. In the following pages, you will read about some of the most enjoyable group of artisan Pinot Noirs I have ever reviewed and published in the PinotFile (and that is saying something after more than 315 issues). Please temper this bold comment with the realization that these tasting notes are only a guide and all of these wines deserve your attention. At the end of the day, it really doesn't matter whether you taste allspice, Bing cherries, or rotting leaves, or which wine is packaged in the heaviest bottle with the fanciest label, just yield to the experience, and make the Pinot Noir in your glass your own.