Pinot Briefs —Newsletter 6.63

Drew Winery of the Year Jason and Molly Drew craft memorable Pinot Noirs and Syrahs from distinguished vineyard sources in California from their winery in the town of Elk on the Mendocino coast. I have been a fan and recommended Jason's Pinot Noirs for some time now. I was pleased to hear recently that Drew has been named Wine & Spirits 2008 Winery of the Year. Drew will be profiled in the 2008 Annual Buying Guide, on sale in mid- October. The 2006 lineup of Pinot Noirs is sold out at the winery, but you may find some in the retail marketplace. The website is www.drewwines.com.
Partner with Premier Winemakers to make Oregon Pinot Noir Grand Cru Estates in Oregon's Willamette Valley is being launched to allow wine enthusiasts the opportunity to create their own barrel (25 cases) of Pinot Noir to match their personal palate. The 13,000 square-foot winemaking facility broke ground in July, 2008 in the Yamhill Carlton AVA. Partners Domaine Danielle Laurent and Bailey Estate Vineyards have created Grand Cru Estates. Club members will work alongside veteran Oregon winemakers Laurent Montalieu (Solena Cellars, Domaine Danielle Laurent, NW Wine Company, NW Wine Bar, and Hyland Vineyards) and Tony Rynders (formerly winemaker at Domaine Serene). The winemakers will assist members in whatever capacity they envision from participating in the entire vineyard selection and winemaking process to simply allowing the professionals do all the work and simply put their name on the label. Club membership is available immediately beginning with the 2008 harvest with an initial membership fee of $5,000 for the first 30 founding members, along with a $20,000 fee for each member barrel. For information on membership, visit the website at www.thegrandcruestates.com.
Abbey Road Farm B&B Opens New Guest Rooms John and Judi Stuart purchased their 82- acre farm in Carlton, Oregon in 2003. They continue to operate the property as a sustainable farm, but also offer a luxurious Bed and Breakfast experience. Recently they converted three working grain silos into guest suites. Two of the silos were already on the farm and they disassembled and moved a third silo from Battle Ground, WA. The restored grain silos feature five separate suites with Jacuzzi tubs and separate showers and are decorated in a country contemporary style. Pastoral views from every room are part of the charm. Guests have the opportunity to participate in farm chores. The B&B is in an ideal location for exploring the wineries of the Willamette Valley. The planned AgriVino Wine Center on the property has not been opened due to local government licensing restrictions. For further information, photos, and to reserve a stay, visit www.abbeyroadfarm.com.
Passion for Pinot Cruise Join Joseph Swan Vineyards on a deluxe 10-day Oceania cruise, departing from Rome to Barcelona, June 17-27, 2009. Rick and Amber Moshin of Moshin Vineyards, Vicki and Paul Michalcyk of Hawk Hill Vineyards, and another soon to be announced passionate Russian River Valley Pinot Noir producer will be joining Lynn and Ed Berglund of Joseph Swan Vineyards to conduct wine tastings, seminars and dinners on the cruise. Sponsored by the Russian River Valley Winegrowers, the program includes airfare from over twenty United States cities and deluxe accommodations and meals, for prices starting as $3349 per person double occupancy. The number of available cabins is limited. Optional tastings and meals will be offered at top wine estates like Ornellaia. For more information call Food & Wine Trails at 800-367-5348 or email for information at info@foodandwinetrails.com.
3rd Annual Urban Wine Experience Hosted by the East Bay Vintners Alliance, this unique event features 15 premium East Bay wineries partnering with local restaurants and food purveyors along with live music. The date is Saturday, August 9, from 2-5 PM. Tickets are $45 in advance or $60 at the door. The venue is The Meadow at Jack London Square in Oakland. The Waterfront Hotel has Urban Wine Experience overnight packages available. Notable Pinot Noir producers that are participating include Aubin Cellars, Eno Wines, Los Canyon and Tayerle Wines. For tickets and information visit www.eastbayvintners.com or phone 510-452-1800.
Casting Call for THE WINE MAKERS Casting calls for season II of THE WINE MAKERS will be held across the country September 7-21, 2008. Audition cities include Boston, New York, Miami, Chicago, Las Vegas, San Francisco and Napa. THE WINE MAKERS joins twelve men and women as they compete for a chance to create and launch their own wine label nationwide. The first season of the program was shot in Paso Robles wine country and will begin airing on PBS affiliates nationwide in early 2009. Clips from the first season can be viewed on www.youtube.com/winemakerstv. Napa and/or Sonoma are being considered as locations for filming season II. To learn how to register for an audition visit the series website at www.winemakerstv.net.
Toast the Right Way It is considered bad luck to toast with an empty glass or with water. Club soda, cola, or fruit juice are acceptable alternatives. The superstition supposedly arose from Navy men in the United States and England who believed that you would be sent to a watery grave if you were toasted with water by someone.
Walk through Wine Country Walking has been a favorite way to see wine country for Europeans for many decades. Wine Country Trekking, a new Sonoma-based company formed by husband and wife Mary and Greg Guerrazzi and Mary's sister Sheila Taylor, wants to popularize wine country walking in this country. The company will specialize in European-style hiking vacations from San Francisco and Sonoma Valley. The company offers three-, four-, five-, six-, and 10-day trips with the 10-day trip taking hikers from San Francisco to Glen Ellen in Sonoma, with stops along the way in Muir Woods, kayaking on Tomales Bay, and wine tasting at small wine estates. For more information, visit the website at www.winecountrytrekking.com.
Foggy Bridge Wine Cruise Experience a premium wine tasting experience with gourmet French bistro food aboard the historic presidential yacht of Franklin Delano Roosevelt, the USS Potomac. Food is prepared by a top French brasserie, Left Bank. Massive restoration efforts by thousands of devoted volunteers throughout the Bay Area have brought the yacht to immaculate condition. Friday and Saturday Evening and Sunday Brunch cruises are offered departing from the San Francisco Ferry Building, Pier E. Tickets are $130 pp and may be purchased by calling 650-372-1546 or visiting the website at www.foggybridgewinecruise.com. Reservations are required.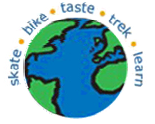 Zephyr Adventures Active wine country tours on foot, bike, horseback and canoe. Trips include private wine tours, exclusive walks through vineyards, and sessions with noted winemakers. Athletic skills required are minimal. Trips ahead include Oregon Multisport (canoeing down the Willamette River, tastings at Bethel Heights, Cristom and Sokol Blosser wineries - $1900) August 10-14, 2008, Sonoma Vineyard Walking ($1900, August 24-28 and October 26-30, 2008), Spain Multisport ($2600, September 7-13, 2008), Italy Hike & Bike ($2700, September 26- October 3, 2008), South Africa Hiking ($3200, October 10-18, 2008), and Chile & Argentina Multsport ($2700, November 8015, 2008). Visit the website at www.zephyradventures.com for more information, to read Z-Blogs, and signup for the "travels with wine" newsletter.