Shea Vineyard & Sine Qua Non: A Memorable Relationship
On the Thursday evening before the start of the IPNC, I hosted a vertical tasting of Sine Qua Non Pinot Noir. Held at a house our group had rented on the Maresh estate in the Dundee Hills, we were joined by Dick and Diedre Shea of Vineyard, their winemaker Drew Voit, and winemaker Jim Arterberry of Arterberry Winery.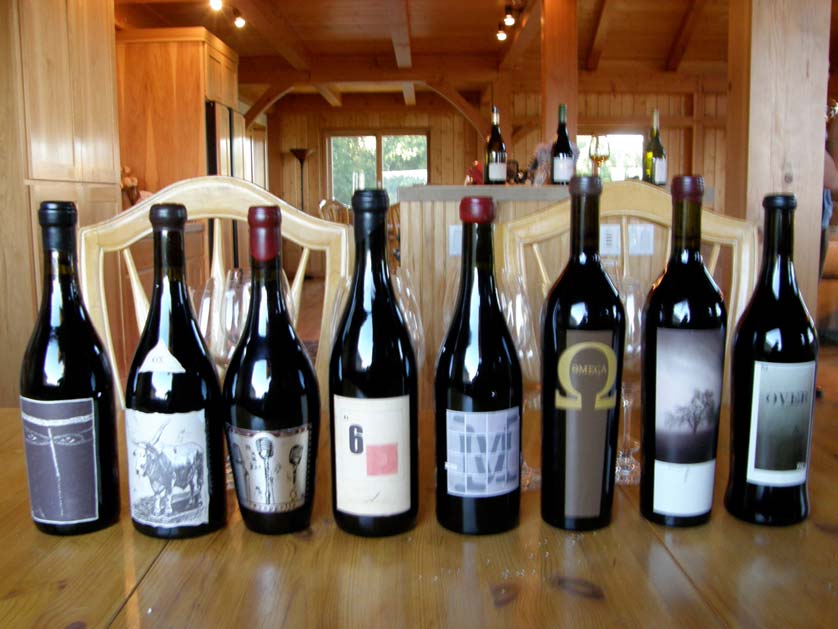 Austrian-born Manfred Krankl was well acquainted with cult wines as a managing partner of Campanile Restaurant and La Brea Bakery in Los Angeles. He had arrived in the United States at age 23 after hospitality school in Austria and began working at a hotel in 1980. Shortly thereafter he struck up a friendship with noted chef Nancy Silverton while both were staying at a resort in Greece. Together with Mark Peel, the three partners founded Campanile Restaurant and the adjacent La Brea Bakery. At Campanile he was in charge of the wine program and developed an eclectic and highly lauded wine list.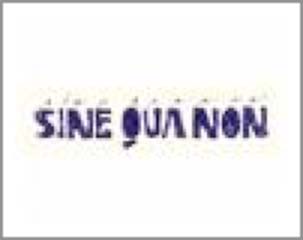 Winemaking first piqued his interest when he engaged Babcock Winery in the Santa Rita Hills to make a small amount of "house" Chardonnay for Campanile restaurant. By 1992, he had embarked on his own winemaking venture, producing a small amount of Sine Qua Non "Queen of Spades" Syrah (priced at $31) with Michael Havens of Havens Wine Cellars in Napa Valley. The name he chose for his label, Sine Qua Non, is Latin for "something indispensable." Along with his wife and business partner, Elaine, he later made wine for several years at Alban Vineyards in Edna Valley near Arroyo Grande.
His innovative approach to labeling and packaging instantly stirred interest among wine aficionados. For Krankl, no wine is ever duplicated. Every wine from each vintage is always singular so each wine is given a different name, a unique and often humorous, even scurrilous, label, and a distinctive, even odd, bottle shape. Krankl is quite a talented artist and he designs the labels himself starting with a painting and then converting the artwork to a wood cut or linoleum cut.
The wines are quite distinctive. They are bold, extracted, concentrated and flashy wines often with high alcohol, but retaining a respectful balance. When asked about the alcohol levels, Krankl responds, "I am attempting to craft well-proportioned wines that have fruit, acid and tannin in balance with the alcohol. Taken alone, the alcohol level does not signify much." It wasn't long before Robert Parker, Jr., and other wine critics became enamored with the wines and Sine Qua Non quickly became a cult collectable. The mailing list filled up quickly (it has been closed for many years) and a lengthy waiting list followed. Krankl has remained warm to all those showing interest in his wines and often sends a card of condolences to those on the waiting list eagerly waiting for an opening.
A resident of Ojai, by the late 1990s Krankl found himself driving up to 65,000 miles a year to look after his restaurant interest in Los Angeles and his winemaking in San Luis Obispo County. He sent his wife to look for a facility closer to Ojai that could be turned into a winery. Elaine found a "funky" warehouse in Ventura next to an earth moving equipment company and a surfboard manufacturer. Not exactly a typical location for a winery, but it was close to home. The warehouse was converted into a functional winery in 1997. By 2002, Krankl had become a full-time winemaker, relinquishing his interest in Campanile Restaurant and retaining a small share of La Brea Bakery after its sale.
The first vintage of Sine Qua Non Shea Vineyard Pinot Noir was 1996 and the wine was labeled "Left Field." For many years, Krankl was the only California winemaker sourcing Shea fruit. Krankl's Pinot Noir came from a 4 acre section of the Shea Vineyard (photo right) planted to Wädenswil clone. The grapes were trucked in a refrigerated trailer to Ventura from the Willamette Valley after harvest. Dick Shea likes to tell a story that contributed to Krankl abandoning the yearly procurement of Shea fruit. One year the grapes had been picked and a large refrigerated semi showed up at Shea Vineyard. The doors were opened and out came the wretched odor of fish! It seems the truck had just completed a long haul of fish and the smell had lingered. Another truck had to be summoned while the grapes sat in bins for a lengthy period. The grapes eventually reached Krankl and the wine turned out fine. The last vintage of Sine Qua Non Shea Vineyard Pinot Noir was 2003 ("Omega"). Krankl's block now goes to Pali Wine Co. and Loring Wine Co. in the Santa Rita Hills, and other blocks are sourced by Auteur and Roessler Cellars, both located in Northern California.
Krankl made two additional vintages of Pinot Noir (2004 and 2005) from Sta. Rita Hills fruit. He decided to end his Pinot Noir program to concentrate on Rhone varietals with the eventual goal of acquiring most or all of his fruit from his own vineyards. The last vintage, in 2005, was appropriately called "Over and Out."
I have never sampled the 1996 Sine Qua Non Left Field Shea Vineyard Pinot Noir (96 cases produced, release price $36) or the 1997 Sine Qua Non Complicator Pinot Noir (87 cases produced, release price $47). A number of the other vintages have been reviewed in past issues of the PinotFile. My notes on the vertical tasting (1998-2005) held in Oregon follow. Prices listed are the lowest currently being offered on the secondary market. If you plan to pursue any of these wines, check provenance very carefully as bottles may have been shipped repeatedly among sellers and buyers through the years. Look for a seller on the mailing list who has cellared the wine since release.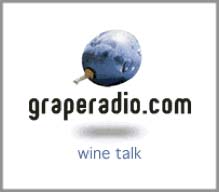 Sine Qua Non has both a spring and fall release. To inquire about the waiting list, fax your request to 805-649-8902. The Sine Qua Non winery is not licensed for tastings. A personal interview with Manfred Krankl was recorded by the Grape Radio crew in 2006: Part 1 and Part 2, December 4th, 2006 and posted as part of the past programming at www.graperadio.com. Listening to the interview, I was impressed by how much credit Manfred gave his wife Elaine. He admitted that he couldn't do his job without her, relying on her unbiased opinion about the wines, her dedicated office work, and her ability to keep him grounded every day. This scenario is common in the wine business. Spouses of winemakers and winery owners often are in the background, but frequently success is predicated on the spouse's unselfish and unpublicized contributions.