Lynmar Revives Hospitality
Lynmar Estate is a very special place that features one of the most welcoming guest centers that I have ever encountered in my wine country travels over the years. The people are genuine and informative and well trained in hospitality. The venue is comforting and relaxing, offering the visitor a unique wine and gustatory experience.
The Fritz family purchased the Quail Hill Vineyard in the Russian River Valley in 1980 and founded Lynmar Winery in 1990. In 2004, the winery launched a five-year investment plan to complete a phased replanting of 71% of the 47-acre Quail Hill Vineyard. Today, the vineyard is 70% Pinot Noir and 30% Chardonnay. A small patch of old vine Swan selection planted in 1974 was retained. The site's soil consists of Sebastopol sandy loam which has an ideal pH and drainage quality for Pinot Noir and Chardonnay vines. Located in one of the cooler areas of the Russian River Valley, the site experiences coastal fog penetration through the Petaluma Wind Gap. Combined with cooling influences from the Laguna de Santa Rosa, Northern California's largest complex of freshwater wetlands, the vineyard has a long, cool growing season with bud break typically occurring in mid-March and harvest starting in September.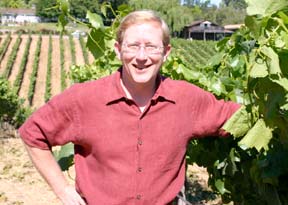 An impressive new winery with barrel storage caves and hospitality center has been added. Winemaker Hugh Chapelle (photo right) has brought Lynmar (now called Lynmar Estate) to a world-class level. Consulting winemaker Paul Hobbs and consulting viticulturist Greg Adams have also contributed to the recent lofty accolades for this winery.
The tasteful hospitality center and tasting salon overlooking the estate vineyards is located in Sebastopol. The center is open daily for tasting from 10:00 AM to 5:00 PM. However, to simply drop in for wine tasting is to miss the full hospitality experience offered here. If you can, avail yourselves of the Lynmar Food and Wine Experience or The Estate Tour. The Lynmar Food and Wine Experience ($45 per person) offers a short tour of the culinary and sensory garden on the estate by the gracious staff followed by a sampling of Lynmar Estate reserve wines paired with the winery's executive chef Sandra Simile's recipes. A two-course light lunch is offered in a serene setting with a well-set table featuring a seasonal menu. The Estate Tour ($65 per person) is a 2.5 hour indulgence which consists of a hosted tour of the estate, a sampling of Lynmar Estate reserve wines and a gourmet light lunch. I recently indulged with my family and it was one of the most rewarding wine and food experiences we have ever enjoyed together. The Food and Wine Experience and Estate Tour are offered by reservation Thursday through Sunday. The Food and Wine Experience Menu is duplicated on page 17. Lynmar Estate combines the new and old as shown by the hospitality salon on the left on a sunny day and the picturesque old seed barn on the right on a foggy day in December.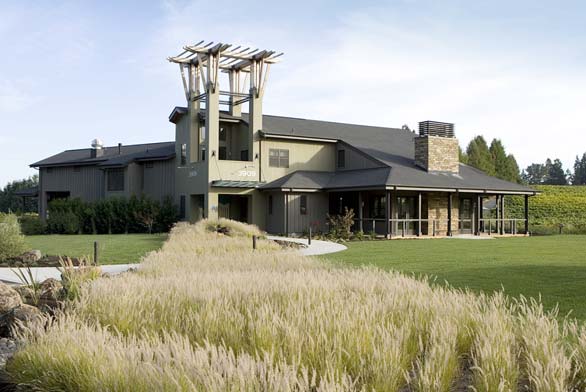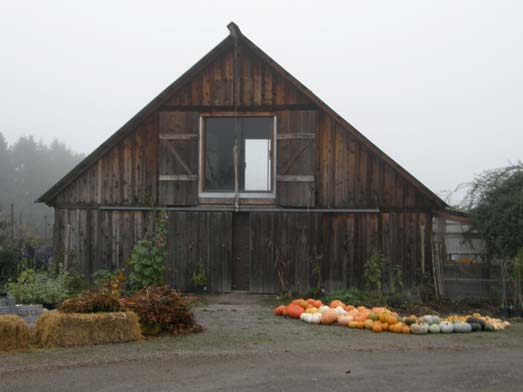 Lynmar Estate is producing striking Chardonnays and Pinot Noirs from both estate and sourced vineyards in the Russian River Valley. If you want to taste a single wine that represents the essence of the Russian River Valley, a quintessential bottling if you will, reach for the 2005 Lynmar Estate Quail Hill Vineyard Russian River Valley Pinot Noir. Pair it with the Lynmar Estate Quail Hill Vineyard Chardonnay and you will think you have died and gone to heaven.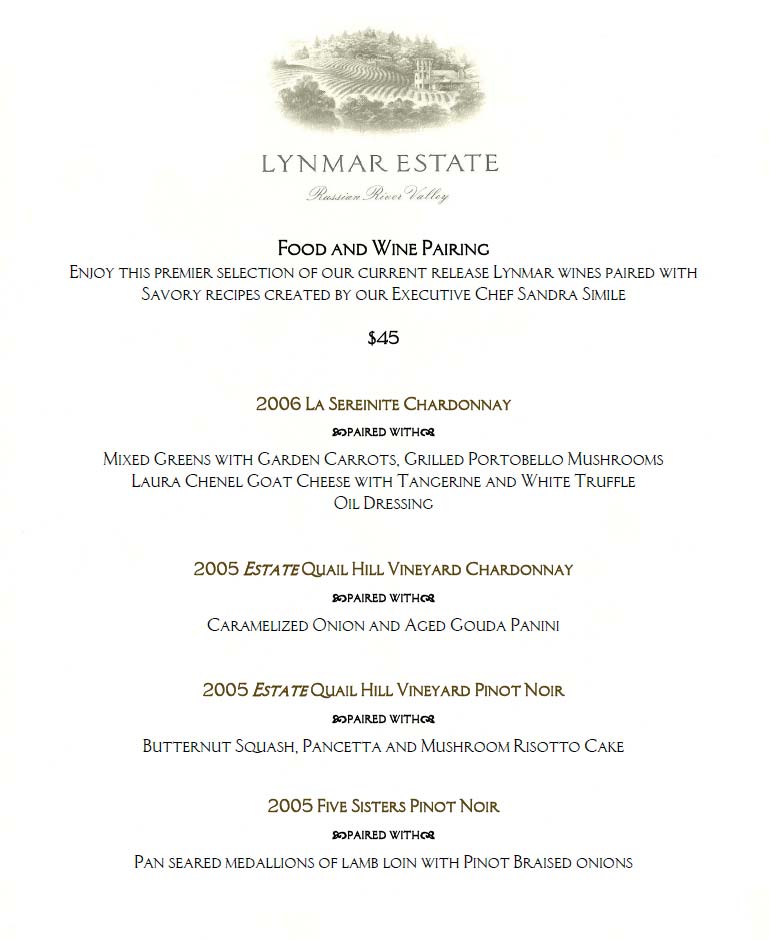 I recently tasted through the current lineup of Lynmar Estate Pinot Noir releases. Winemaking is as follows. Grapes are hand-harvested in the early morning, transported to the winery and hand-sorted before being gently de-stemmed and transferred without pumping into small 2.5 to 5 ton open-top fermenters. Fruit is then cold soaked for 3-10 days at 50ºF before allowing native fermentation to begin. Fermentations are gently punched down 2-4 times per day as needed. Total skin contact time ranges from 9-16 days depending upon the desired extraction for each lot. The grapes are then basket pressed and the new wines are barreled down where secondary, malolactic fermentation occurs over the next several months. Multiple coopers are used, primarily Remond and Francois Freres. The wines are aged 14-16 months in 35%-65% new oak and racking is minimal or not at all, with aging on the lees until the final blend is assembled. The house style is one of impeccable balance, vibrancy and elegance.
Lynmar Estate wines are sold at the tasting room, on the website and through limited retail channels. The hospitality salon is located at 3909 Frei Road in Sebastopol. For reservations for any of the hospitality experiences phone 707-829-3374 x 102. During the warmer summer months, Pizza and Pinot Fridays are scheduled. Ingredients from the Estate garden, local cheeses and gourmet mushrooms are used to create pizzas in a custom-designed wood burning oven (see photo below). Lynmar Estate can also host meetings and private events (contact Elan Fayard, Director of Guest Relations and Events at 707-829-3374).
Several photos follow showing the Quail Hill Vineyard with typical Russian River Valley fog in December, the compost pile, the pizza oven, and the old rusting farm truck that adds a touch of character to the surroundings.