Events Along The Pinot Road in 2009
Events that I have committed to attending are marked with a ♦.
January 17-18, 2009 Russian River Wine Road Winter Wineland. 17th annual event featuring 115 participating wineries, 11:00 AM to 4:00 PM both days. $40 for the weekend. Visit www.wineroad.com to download the program and read about event details and tickets.
February 6-7, 2009 Mornington Peninsula Pinot Noir Celebration. Jancis Robinson MW will be the keynote speaker. This fourth biannual event is chaired by Keith Harris from Yabby Lake Vineyard. Pinot Noir from the United States, France, New Zealand and Australia will be tasted by national and international wine media alongside producers and lovers of Pinot Noir. Visit the website at www.pinot-noir.com.au.
February 14, 2009 Monterey River Road Wine Trail Valentine's Passport. 12 tasting rooms along Monterey's River Road Wine Trail will be hosting a Passport even. Rare vintages, music, food and discounts on wine. Tickets are $25. Noted participating Pinot Noir producers include Paraiso, Hahn, Pessagno, Ventana, Chalone, Manzoni, San Saba and Blackstone. Visit www.riverroadwinetrail.com for information.
February 21, 2009 Anderson Valley International Alsace Festival . Technical Conference in the morning followed by a Grand Tasting of 34 producers from the United States, Alsace, British Columbia and New Zealand. Held at the Boonville Fairgrounds. For information and tickets visit the Anderson Valley Winegrowers website at www.avwines.com.
February 28, 2009 San Francisco Chronicle Wine Competition Public Tasting. Festival Pavilion, Fort Mason Center. For information visit www.winejudging.com. 415-777-7167. A wild and crowded event.

March 6-8, 2009 World of Pinot Noir 9th annual event held in Shell Beach, California featuring Seminars, Focus Tastings, Pinot Noir Reception and Dinner, Burgundian Tasting featuring Wines of Domaine Henri Gouges, Paulée Dinner, and Mondovino Screening. Tickets may be purchased for individual events. A major gathering of Pinot Geeks. For information and tickets visit the website at www.worldofpinotnoir.com. ♦
March 7, 2009 Classic Wines Auction. 25th anniversary of this event will feature special Rex Hill Anniversary Commemorative Magnums of 2007 Willamette Valley Pinot Noir with artwork by famed artist, Michele Russo Magnums may be pre-purchased for $250 each. Winemaker dinners precede the Auction. Classic Wines Auction has raised $19.4 million for Portland area charities benefiting children and families since its inception in 1982. For more information about the auction and other events held by Classic Wines Auction throughout the year, visit www.classicwinesauction.com or call 503-972-0194.
March 7-8 and March 14-15, 2009 Russian River Wine Road Presents Barrel Tasting. 31st annual event with many producers offering futures on their barrel samples. $20 per person. For information and tickets, visit www.wineroad.com.
March 13-15, 2009 McMinnville Wine and Food Classic. 16th annual event at the Evergreen Aviation Space Museum. Daily admission $15. For information visit www.macwfg.org or phone 503-472-4033.
March 21-22, 2009 Savor Sonoma Valley Barrel Tasting. Participating Pinot Noir producers include Eric Ross Winery, Kenwood Vineyards, Landmark, Mayo Family Winery, and Paradise Ridge. $55 per person. For information phone 866-794-WINE or visit www.heartofsonomavalley.com.
March 28-29, 2009 Pinot Paradise in the Santa Cruz Mountains. 5th annual celebration of Pinot Noir exclusively grown and produced in the Santa Cruz Mountains. Pinot Pathways on Saturday, March 28 is a self-guided tour of the region's wineries with barrel and library wine tastings ($25). The Grand Cruz event on Sunday, March 29, is held at the Villa Ragusa in historic downtown Campbell and offers a tasting of Pinot Noirs from over 30 Santa Cruz Mountains wineries along with a silent auction and artisan foods ($55). For tickets and information, visit the Santa Cruz Mountains Winegrowers Association website at www.scmwa.com. A well organized event that offers a unique opportunity to taste the small production Pinot Noirs from the little known wineries tucked away in the Santa Cruz Mountains. The event is not oversold or crowded and is delightful. ♦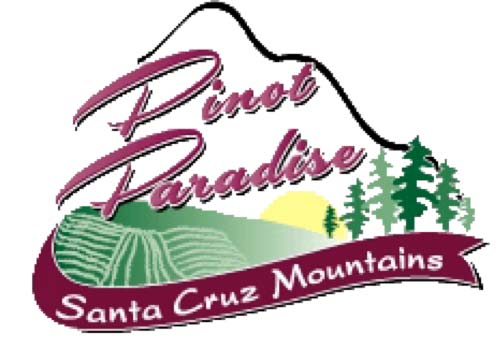 April 5, 2009 Pinot Noir Summit. The culmination of a few months of preliminary tasting of nearly 250 Pinot Noirs from around the world by a varied and expert panel of men and women wine judges. The top 30 wines are presented to the public for them to judge and compare their results with the professional judges. The winery owners and winemakers are present to pour and discuss their wines. Location TBA. Visit the website at www.affairsofthevine.com. for updated information. ♦
April 18, 2009. Santa Barbara County Vintners' Festival. This annual event features the wines of 100+ members of the Santa Barbara County Vintners' Association with live music, a silent auction and wine country cuisine ($75 per person). Special Vintners' Visas to participating wineries are good for four days ($35). For information and tickets visit www.sbcountywines.com.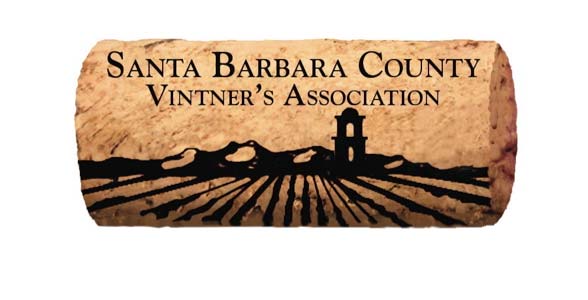 April 19, 2009 Celebrate Earth Day in Green Valley. Information available at www.ironhorsevineyards.com or phone 707-887-1507.
May 7-9, 2009 Heart's Delight Wine Tasting & Auction. This 10th annual event is held in Washington, DC and benefits the American Heart Association. Robert Parker will attend to conduct a 2006 vintage Bordeaux tasting on Saturday, May 9. The Vintner's Dinner will feature first growth Chateau Latour. For information visit www.heartsdelightwineauction.org. This is not a Pinot even but it is for a great cause.

May 15-17, 2009 Anderson Valley Pinot Noir Festival. The 12th annual event will feature a technical conference on Friday, May 15, a tasting of Pinot Noir from more than 40 wineries at Goldeneye Winery on Saturday, May 16, winemaker dinners Saturday evening in Anderson Valley and on the Mendocino Coast, and winery open houses on Sunday, May 17. Tickets go on sale March 1, 2009. Make your lodging arrangements now as there are limited housing facilities in the Anderson Valley. ♦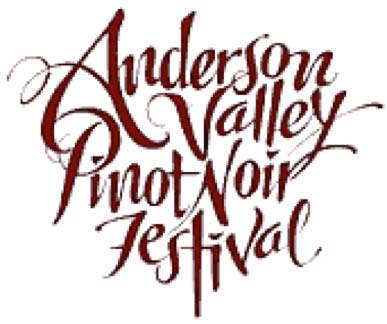 May 30, 2009 Carneros Heritage Fest: Wines, Vines, Woolies and Wetlands. 4th annual celebration hosted by the Carneros Wine Alliance. Proceeds from the event benefit the Carneros Land Stewardship Foundation dedicated to the conservation and preservation of habitat and wetlands in the San Pablo Bay adjacent the Carneros region. Lamb BBQ and Picnic in the Pasture, Carneros vineyard tours, Napa versus Sonoma Young Chef Competition, artisan foods, sheep herding, falconry, music, entertainment, marshes and wetlands tours. Held at The Donum Estate. Tickets available April 1, 2009. Check www.carnerosheritagefest.com for updates. ♦
June 7, 2009 Pinot and Paella. A relaxed and fun event held under the trees at Templeton Community Park in Templeton. Sample paella from Central Coast chefs and Pinot Noir from Paso Robles area wineries. Only 500 tickets sold. For information and tickets: jenn@windwardvineyard.com or phone 805-239-2565.
June 20, 2009 Marin County Pinot Noir Celebration. 5th annual celebration to be held at the historic Escalle Winery in Larkspur, California. The event benefits the Marin Agricultural Land Trust (MALT). For information visit the website at www.malt.org. ♦
June 28, 2009 Pinot Days San Francisco. The largest single tasting of premium Pinot Noirs from primarily California and Oregon. Educational seminars and wine dinners as well. Held at Festival Pavilion Fort Mason Center in San Francisco. This is an opportunity to taste small-production Pinot Noirs you have only dreamed about. Check the website at www.pinotdays.com for updates. ♦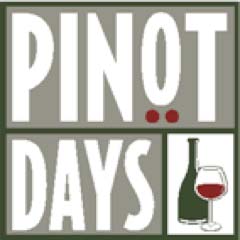 June 17-27, 2009 Russian River Valley Winegrowers Pinot Passion Cruise. 10-night Mediterranean Cruise on Oceania Cruises' Nautica. Sailing with the group will be Vicki and Paul Michalczyk of Hawk Hill Vineyard, Rod Berglund of Joseph Swan Vineyards, Rick Moshin of Moshin Vineyards and Ben Papapietro of Papapietro-Perry Winery. Prices begin at $3,349 per person including round trip airfare to Europe. For further information, visit the website at www.foodandwinetrails.com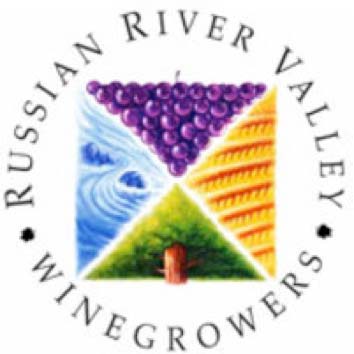 July 9-12, 2009 Central Coast Wine Classic. 25th annual event held at Shell Beach, San Simeon and San Luis Obispo. Visit www.centralcoastwineclassic.org or phone 805-544-1285 for information. Brochure available in March of 2009.
July 24-26, 2009 International Pinot Noir Celebration (IPNC). The oldest and still the best Pinot Noir celebration in the New World. The 23rd annual IPNC will feature over 60 of the world's premier Pinot Noir producers, 40 guest chefs, and special guest, Francois Millet, winemaker of the famed Burgundian estate of Domaine Comte de Vogüé. Tickets are all inclusive for the three day event at $975 per person and are now available online at www.ipnc.org. ♦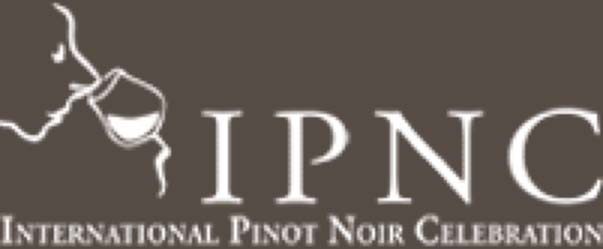 August 14-16, 2009 Russian River Valley Grape to Glass Weekend. Winery open houses, Cinema at MacMurray Ranch, Hog in the Fog BBQ & Silk Purse Auction, Grand Tasting with over 50 wineries pouring and the Wings, Wine and Wind-down Air Show. Tickets go on sale May 1, 2009. The website is www.rrvw.org.
November 13-14, 2009 !Salud¡ Oregon Pinot Noir Auction. Preview the 2008 vintage of Oregon Pinot Noir and bid on special cuvées of Pinot Noir from Oregon's premier Pinot Noir producers. Silent and live auction follows the next day in Portland. Proceeds from the auction benefit the health care of seasonal immigrant vineyard workers in Oregon. A very worthwhile cause and extraordinary event. ♦
November 14, 2009 PinotDays Chicago.