Auteur
Kenneth Juhasz (YOU haas) and his wife and partner Laura have fashioned a cult label concentrating on Pinot Noir and Chardonnay. Growing up in North Carolina, Juhasz worked his way through college working in fine restaurants and a local wine retailer. He first developed his winemaking talents in Oregon's Willamette Valley working with veteran winemaker Ken Bernards. He also spent time in the Central Otago region of New Zealand's South Island helping to launch Hinton Estate. In 2002 he settled in Carneros as the winemaker for both the Robert Stemmler label and The Donum Estate.
Doug Wilder, a wine critic for Vinfolio, an online fine wine retailer, has been a fan of Auteur wines since the label's beginning with the 2003 vintage and Wilder has created considerable stir among pinotphiles. Wilder exclaims, "Kenneth Juhasz is creating what are likely some of the most important Pinot Noir in America, yet he seems to be doing it with relative ease and I hasten to add, a great deal of humility. I told Kenneth that he should be required to make wine with one hand tied behind his back."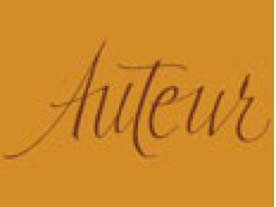 The word Auteur is the French translation for author and composer. The orange color of the label reflects the adventurous spirit of the Juhaszs and the organic nature of their winemaking. The focus of Auteur is on cool microclimates in Oregon and California and vineyard-designate wines. Juhasz's winemaking philosophy is "to maintain the dualism between the varietals' masculine and feminine character." Grapes are currently sourced from the Willamette Valley (Hyland Vineyard and Shea Vineyard), Sonoma Coast, Los Carneros and Mendocino Ridge.
I tasted through four recent Auteur Pinot Noir releases and came away impressed by both of the 2006 bottlings in particular. The style will appeal those who prefer bold and intense wines packed with fruit. Despite their showy volume, they retain a modicum of elegance.
To acquire Auteur wines, join the mailing list at www.auteurwines.com or check various wine retailers including www.vinfolio.com. The winery is not open to the public. 707-696-8949.