The 9th Annual World of Pinot Noir
A dedicated herd of Pinot Geeks made the pilgrimage to the 9th Annual World of Pinot Noir at The Cliffs Resort in Shell Beach (Central Coast), California. Mike Sinor, owner and winemaker at Sinor-LaVallee, was the man directing the show and his charge, including Event Coordinator Felicia Montemayor, put on a memorable event. This celebration is under publicized, but it is the equivalent of Woodstock for pinotphiles.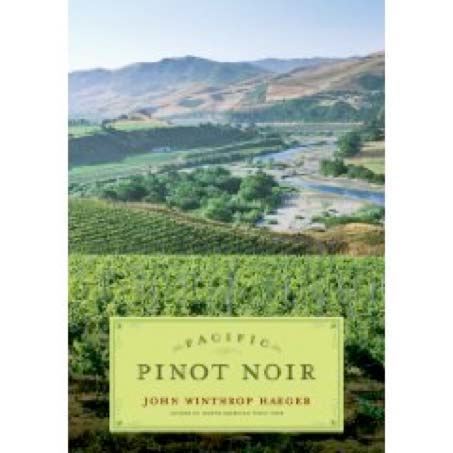 The event kicked off on Friday morning with John Haeger's "Pinot Noir Primer." John is one of the most knowledgeable sources of information on North American Pinot Noir and he always delivers this insightful talk with aplomb. Several facts were of interest. The first Pinot Noir vine dates to the period between the 3rd and 5th centuries AD from a single mother vine in Burgundy or close to Burgundy. The Cote d'Or plantings came later. No wine grape disease or pestilence appeared until the 19th century. United States vineyard acreage grew from 301,000 acres to 399,000 acres between 1990 and 2005, an increase of +33%. During this time span, vineyard acreage increased +283% in Australia, +400% in New Zealand and +59% in Chile. Vineyard acreage worldwide increased about +5% over this fifteen year period. Pinot Noir makes up 2% of the worldwide vineyard acreage and 1.1% of worldwide wine production. In 2006, there were 176,000 acres of Pinot Noir worldwide divided among the following countries: France - 70,148 acres, USA - 34,285 acres, Germany - 29,163 acres, New Zealand - 10,969 acres, Australia - 10,948 acres, Switzerland - 10,003 acres, followed by Argentina, Chile and Italy. The plantings of Pinot Noir have tripled since 1958. The largest plantings of Pinot Noir in France are in Champagne followed in order by Burgundy, Loire, Alsace and Languedoc. Since Burgundian negotiants are clamoring for more sources of Pinot Noir, there are large amounts of vineyards being planted to Pinot Noir in the Languedoc region of France. Very geeky information and highly interesting.
Three regional seminars followed featuring California's Santa Cruz Mountains, New Zealand and Austria. I attended the Santa Cruz Mountains Seminar which was repeated in part at Pinot Paradise in April (refer to coverage of Pinot Paradise later is this issue).
The highlight of the World of Pinot Noir is always the Featured Burgundian Seminar conducted by noted Burgundy authority, Allen Meadows. This year the seminar featured the wines of Domaine Henri Gouges which is located in Nuits-St-Georges. Several points were emphasized during this tasting:
Henri Gouges is an important figure in the history of Burgundy. Along with Marquis D'Angerville, he waged war against fraud in Burgundy in the 1920s and in the 1930s he helped delineate the crus in Burgundy for the Institut National d'Appellation d'Origine and challenged the negotiants by bottling his wine at the Domaine and selling it directly to the public. The first bottles were sold in 1933.
The Domaine's 35-acre vineyard holdings are entirely within the commune of Nuits-St-Georges and include both Village appellation land and six Premier Crus. The average age of the vines is 35 years. One Premier Cru, the 2.5 acre Les Saint-Georges, is considered by many to be the equivalent of a Grand Cru. Several Nuits-St-Georges area producers have petitioned the French appellations institute (INAO) to reconsider upgrading the 19-acre Les Saint-Georges vineyard to Grand Cru status. Stymied by local politics, the process could take years.
The Domaine dates to 1919 and the third generation is now in control, specifically Henri Gouges' two grandsons, Pierre and Christian. It was Pierre who attended the World of Pinot Noir along with his sister, Francoise, who sells barrels for Tonnelerie Sirugue here in California.
The Domaine makes a tiny amount of white Nuits-St-Georges from a white mutant of Pinot Noir termed "Pinot Gouges" (La Perrière Blanc).
The winemaking employs some stems, traditional vinification in lined cement vats and maturation 18 to months in 15% to 20% new French oak barrels. The wines are fined with egg whites and lightly filtered before bottling. The red wines have considerable natural structure or muscle and the tannins are formidable in the more recent vintages. With the appropriate hearty foods, however, the wines are magical.
My tasting notes on the wines that were very generously provided by Pierre Gouges (pictured below on the right with Allen Meadows) follow below. Listen to the seminar: "Allen Meadows WOPN 09 Part 1"
"Allen Meadows WOPN 09 Part 2"
2003 Domaine Henri Gouges La Perrière Blanc
<2,500 bottles, $89. · A delightful wine fragrant with butter, toast, and lime exhibiting flavors of honey, butter and white stone fruits with attractive minerality and a refreshing acid lift on the clean finish.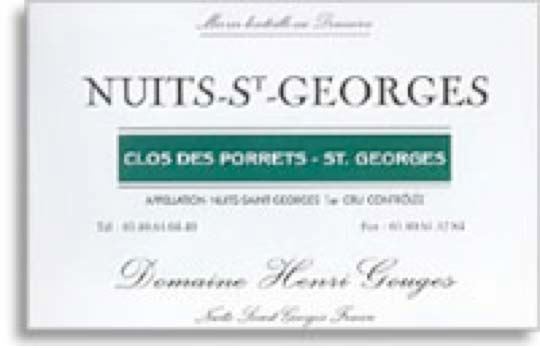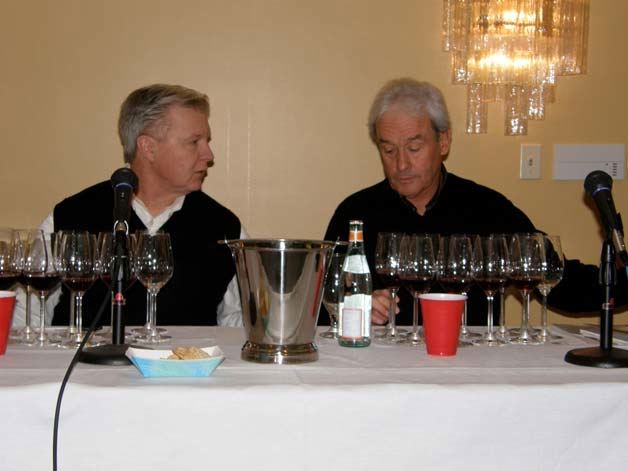 There are two Featured Tastings held in the WOPN event tents on the bluffs, each accompanied by a silent auction of magnums, light hors d'oeuvres and a magnificent selection of cheeses from The Cheese Shop in Carmel (below).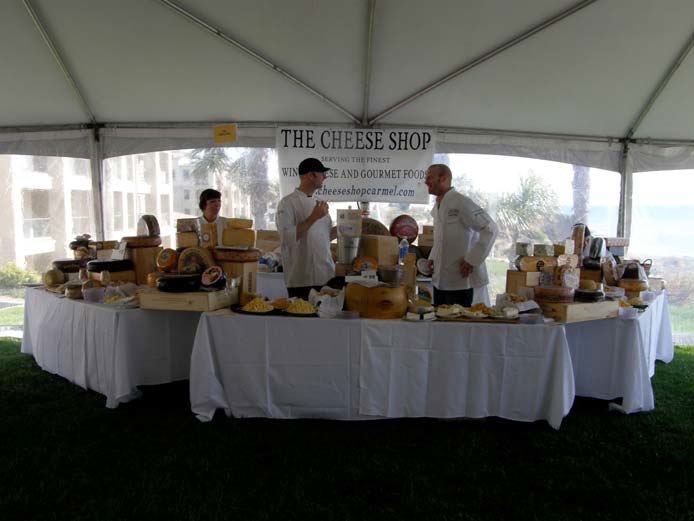 I counted approximately 239 wineries pouring at the two walk-around tastings. With so many wineries and wines, it is impossible to sample them all. The Kosta Browne stampede is always amazing. The top photo on the left below shows Dan Kosta and Michael Browne setting up their pouring station which included all of their 2006 single vineyard Pinot Noirs. This photo was shot at 1:50 PM, 10 minutes before the tent opened to the attendees. The bottom two photos show the throngs of people five deep at the Kosta Browne booth at 2:10 PM. There is no other winery at the event that generates this kind of buzz and following. Michael and Dan are generous supporters of the Pinot community and they deserve all the accolades and attention that follows them around the wine circuit.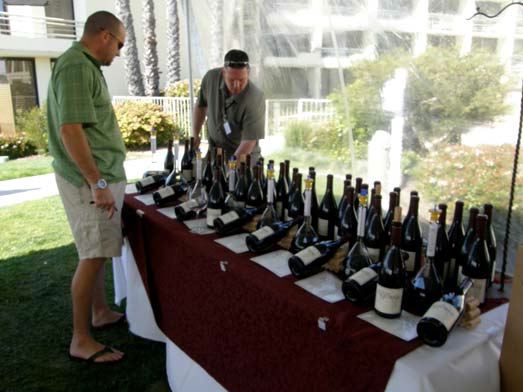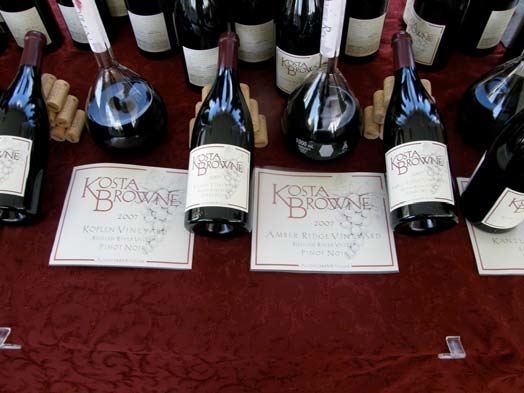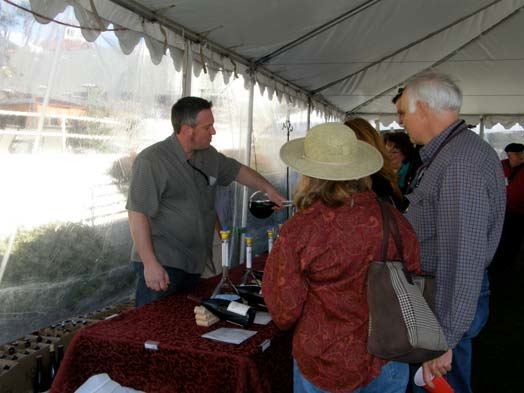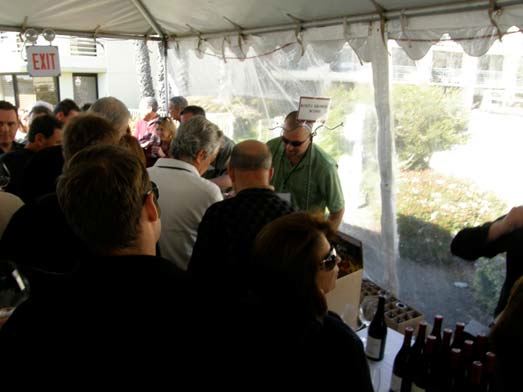 Here are a few wines I sampled that stood out for me and are worthy of your attention. The 2007 vintage in California is highly touted and for good reason. Buy everything you can afford from this vintage. The 2007 vintage in Oregon has been degraded by some wine critics but I find many of the wines from accomplished producers to be superb. The wines that have full tasting notes were sampled quietly in the press room where I could more fully evaluate the wines.
2007 Asuncion Ridge Vineyards Barrel Select Paso Robles Pinot Noir
14.4% alc., unreleased. Philip Krumal crafts small amounts of Pinot Noir from his isolated estate vineyard located at 2,000 feet above sea level in the Atascadero hills. · Lovely floral aromas complimented by red fruits and a hint of oak. Middle-weighted red Pinot fruits nicely spiced and oaked. Everything works in harmony for pure pleasure.
2007 Benovia Winery Sonoma Coast Pinot Noir $45. Winemaker Mike Sullivan is right on his game and I have yet to taste a better Sonoma Coast appellation wine from this vintage. Required drinking for pinotphiles.
2007 Black Ridge Vineyards Santa Cruz Mountains Pinot Noir $37. A new face on the block in the mountains spearheaded by accomplished winemaker Bill Brosseau. The inaugural 2006 vintage was fine but this is a step up in gratification.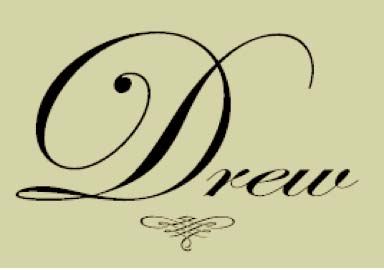 2007 Drew Monument Tree Vineyard Anderson Valley Pinot Noir Jason Drew crafts exquisite Pinot Noirs from his small winery in the town of Elk in the hills above Anderson Valley. I have touted the wines recently and Drew has received considerable additional accolades in the wine press. See full report on this wine later in an upcoming issue of the PinotFile.
2007 Failla Vivian Vineyard Sonoma Coast Pinot Noir
14.1% alc., unreleased. Founded in 1998, Failla is the project of winemaker Ehren Jordan and his wife Anne-Marie Failla. Jordan has a distinguished history of winemaking at Neyers Vineyards and Turley Wine Cellars. His Pinot Noirs, which are sourced from prime California coastal vineyards, have been superb of late. · The nose is light, airy and slightly grassy. Tasty and intense boysenberry core with lively acidity on a lingering finish.
2006 Fess Parker Winery & Vineyard Ashley's Vineyard Sta. Rita Hills Pinot Noir $48. Blair Fox leads a winemaking team that is producing world class Pinot Noir from superb vineyard sources in Santa Barbara County. Three generations of the Parker family are dedicated to uncompromising quality.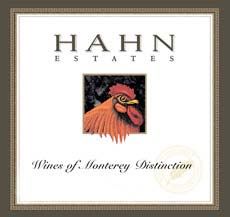 2006 Hahn Estates SLH Estate Pinot Noir Winemaker Paul Clifton looks like my 30 year-old son (Paul is 40) but don't let that fool you. Hahn owns all of their own vineyards (650 acres) and thus is able to produce outstanding Pinot Noirs at exceptionally reasonable prices. The value-priced Hahn Monterey Pinot Noir (retails for $23 but often found for less than $20)) is the best California Pinot Noir in its price class year in and year out. The 2006 vintage was selected Best Pinot Noir and Best of Class at Jerry Mead's New World International Wine Competition. The SLH Estate is a step-up in quality and price and very good. The SLH wines are produced completely in the Santa Lucia Highlands, from the ground to the barrel to the bottle at Hahn Winery. The Lucienne high-end premium Pinot Noirs ($35 to $45) are really classy and one of my favs at this year's Pinot Summit. Great juice here.
2006 Lucienne Doctor's Vineyard Santa Luicia Highlands Pinot Noir Refer to the write up on Lucienne wines later in this issue.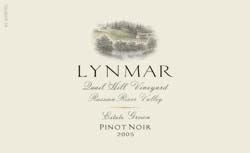 2006 Lynmar Quail Hill Vineyard Russian River Valley Pinot Noir
14.35% alc., 1,419 cases, $60. It's not but this Pinot Noir from Lynmar's 47-acre Quail Hill Vineyard crafted by Hugh Chapelle is quintessential Russian River Valley Pinot Noir. Aged 16 months in 45% new French Oak. Dr. Dirt (Greg Adams) is the consulting viticulturist. Everything is first class here. · Classic Russian River nose of red cherries and raspberries, baking spice and cola. The flavors echo the aromas with a deft touch of oak. The tannins are fine grained and the lively acidity creates a refreshing and memorable finish. Good to go for another 4 to 5 years.
2006 Kawarau Reserve Central Otago Pinot Noir 13.5% alc., $26.10. Winemaker Dean Shaw is an unmistakable character with a droll sense of humor. He is a partner in the Central Otago Wine Co., which provides contract winemaking for several local producers. Harvested from old vines, 25% whole bunch pressed, wild yeast fermentation, aged 10 months in 25% new French oak, minimal fining and filtration. This wine left a very favorable impression on me. I will review this Pinot Noir and a number of others from the Central Otago Wine Co. in subsequent issue of the PinotFile.
2006 Mount Eden Vineyards Santa Cruz Mountains Pinot Noir $48. It is good to see Jeffrey Patterson leave his viticultural perch at Mount Eden and pour his superb wines. Patterson has been crafting the wines here since 1981. Mount Eden is the longest estate producer of Pinot Noir and Chardonnay in the country. Low yields, dry farming, natural fermentations, no filtering or fining. A California classic.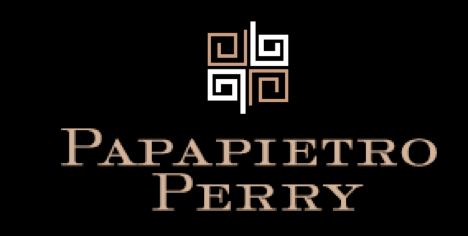 2007 Papapietro Perry Winery Clone 777 Russian River Valley Pinot Noir Unreleased. An interesting blend of Dijon clone 777 grapes from several vineyards showing great nuance and complexity. This winery is at the top of its game. Look for a report on the entire lineup of 2007 wines from Papapietro Perry in the next issue of the PinotFile.
2006 Pillow Rd. Vineyard Russian River Valley Pinot Noir
14.1% alc., $47. Two vineyard plots located in Sebastopol on the southern edge of the Russian River Valley farmed by the Stotesbery family. 20 acres of Pinot Noir planted to multiple clones including Pommard 4, Dijon 115 and 777, and Swan and Calera selections. · Attractive aromas of cherries, spice and cola. Middle-weighted cherry flavors with a deft touch of oak which lingers on the finish. Admirable t n' a. Not exceptional but solid.
2007 Roessler Cellars Sanford & Benedict Vineyard Sta. Rita Hills Pinot Noir $48. One of many outstanding vineyard-designate Pinot Noirs sourced from multiple appellations in California. Roessler Cellars now releases 13 different Pinot Noirs. Roessler is a producer you can bank on.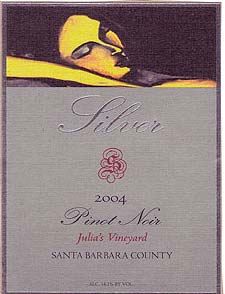 2005 Silver Wines Julia's Vineyard Santa Barbara County Pinot Noir
14.3% alc., $45. Founded in 2000 the producer only bottles single vineyard Pinot Noirs from northern Santa Barbara County. · Complex and intriguing nose of black cherries, sage, oak toast and a hint of smoke. Rich and plush flavors of black cherries, blackberries and blueberries augmented with prominent oak. All silk and satin in the mouth with bright acidity on the back end. The wine picks up interest in the glass, becoming better and better with airtime. Very Caliesque.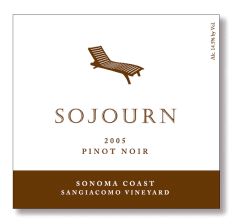 2007 Sojourn Cellars Demuth Vineyard Anderson Valley Pinot Noir A Fall release. Craig and Erich Bradley have taken Sojourn to the next level with the release of their 2007 lineup of Pinot Noirs. They have expanded their vineyard-designate offerings with this vintage and this bottling represents the best of an outstanding lineup of Pinot Noirs. The Demuth Vineyard has quietly become one of California's Grand Cru level Pinot Noir vineyards. The 2007 Sojourn Cellars Gap's Crown Vineyard Sonoma Coast Pinot Noir was also quite good.
2007 Thomas Fogarty Winery & Vineyards Rapley Trail Block M Santa Cruz Mountains Pinot Noir
13.7% alc., $75. This winery pioneered cool climate grape growing in the Skyline sub-region of the Santa Cruz Mountains when, in 1978, Dr. Thomas Fogarty was the first to plant on Skyline Ridge, some 2,000 feet above sea level. · This is a superb wine in every way. I have now tasted it multiple times and have found it consistently great. The nose pulls you in with scents of ripe berry fruits, baking spice and roses. A juicy and delicious berry core saturates the palate and leaves a lasting impression. The tannins are fine-grained and the acidity spot on. Great bones here.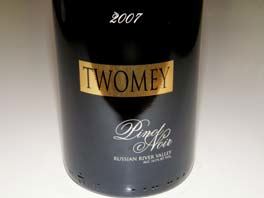 2007 Twomey Cellars Russian River Valley Pinot Noir
14.1% alc., $50, unreleased. This Westside Road winery was founded in 1999 by the Duncan Family, founders of Silver Oak. This Pinot Noir comes from the winery's West Pin Vineyard planted to a mix of Dijon, Pommard and Martini clones and a vineyard in Forestville planted to Dijon 115 and 777, Pommard, Swan, Calera, Mt. Eden and 420A clones. · Flamboyant and precocious for a 2007 vintage wine. Intense boysenberry and black cherry fruit with almost chewy density that persists on the finish like the memory of a luscious kiss. Plentiful grip and tannins to offset the fruit.
World of Pinot Noir: check it out at www.wopn.com.