Pisoni Vineyard: Pinot Noir from Heaven
"On some other planet encircling one of 200 billion stars in the Milky Way there may be intelligent life that has not heard of Pisoni Vineyard, but not on this planet."
Back label of Tantara Pisoni Vineyard Pinot Noir
The Santa Lucia Highlands of California's Monterey County lie in what is often called "Steinbeck Country," referencing the celebrated twentieth century writer John Steinbeck. His novel, Grapes of Wrath, was published in 1939 and won both a Pulitzer Prize and Nobel Price, and has become one of the most widely read and discussed novels on college campuses throughout the United States. The title of the novel is an indirect reference to a passage in the Bible (Revelation 14:19-20) that speaks to deliverance from oppression.
Steinbeck noted that the Santa Lucia Highlands "was like Heaven." Others have tabbed it Eternidad Paraiso or eternal paradise. In 1982, Gary Pisoni, realizing that the Santa Lucia Highlands provide a heavenly setting for Pinot Noir, planted six acres of vines in virgin, well-drained, decomposed granite and sandy loam soil on his father's 280-acre cattle ranch. He was not the first to plant vinifera grapes in the Santa Lucia Highlands. The planting of wine grapes dates to the 1790s when Spanish missionaries arrived, while the modern era of winegrowing began with the plantings of Rich and Claudia Smith at Paraiso, Micky Hahn at Smith & Hook, the McFarland family at Sleepy Hollow, and Phil Johnson at La Estancia.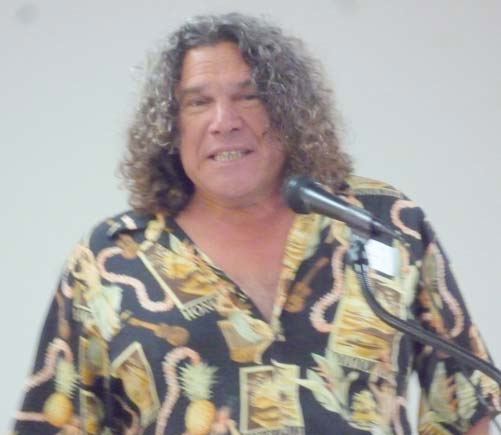 Gary (photo right) had come from generations of farmers who tended row crops long before he was born. Jane and Eddie Pisoni, Gary's parents, had started farming vegetables in the Salinas Valley in 1946. Gary developed an interest in French wines while in college, reading any books he could find about Pinot Noir and studying Burgundy. When he graduated, he headed for Europe where he had his wine epiphany with a Burgundy from Domaine de la Romanee-Conti. Upon returning to the states, he was eager to find a way into the wine business. When he told his father he wanted to plant grapevines on the family cattle ranch, he was met with several objections, not the least of which was the cost. Gary countered to his father, "Have you ever been to a $250 lettuce tasting?" His father relented and a famous vineyard was born.
The original planting, located at 1,300 feet above the Salinas Valley at the southern end of the Santa Lucia Highlands AVA, consisted of Cabernet Sauvignon, Cabernet Franc, Merlot, Chardonnay and Pinot Noir. The vines were originally irrigated with water trucks. It took ten years of witches and well drillers to tap into springs that the American Indians valued for their healing qualities and the Spanish used to irrigate their vineyards.
Once a water source was located, an additional 40 acres of Pinot Noir were planted in several blocks ranging in size from .5 acre to 16.8 acres with different trellising and vine spacing, using both own-rooted and grafted vines. The plantings on the hillsides are known as Big Block, Susan's, Old Vineyard and Elias blocks. The blocks located in small valleys are Mommy's, Hermanos, Camper, Mario and Tina. The different blocks have distinct soils and microclimates but all benefit from the fog and afternoon breezes that curls in from nearby Monterey Bay contributing to the area's cool mornings and nights. The own-rooted Elias Block, consisting of 4.5 acres planted in 1995, is used for the estate Pisoni Pinot Noir that is known to Pinot geeks as "Pisoni-Pisoni," differentiating it from Pisoni vineyard-designated bottlings from other California producers. The Mommy's and Camper blocks are also own-rooted. Gary Pisoni believes own-rooted vines make more flavorful Pinot Noir.
The source of the Pinot Noir scion material in the Pisoni Vineyard is subject to much speculation. At least some of the cuttings have been long rumored to originate as "suitcase selections" from the La Tâche Vineyard in Vosne-Romanee (Gary will not admit to this), but other reports locate the source as a vineyard in Monterey County. In any case, the Pinot Noir plantings have become known as the Pisoni clone or selection.
Gary's winemaker son, Jeff Pisoni, and viticulturist son, Mark Pisoni, created the Pisoni label, releasing the first estate Pinot Noir in 1998. A second label, Lucia, meaning "light," debuted in 2000. The Lucia label includes Chardonnay, Syrah, Cabernet Sauvignon and Rosé, as well as Pinot Noir. Some of the grapes for Lucia wines are sourced from the Pisoni Vineyard, some are designated Garys' Vineyard, and some are a blend of both vineyards. The Lucia wines spend less time in barrel, are raised in less new oak and are vinified with less whole cluster than the Pisoni Estate Pinot Noir, and are accordingly priced less.
Unraveling the Pisoni puzzle
The Pisoni family, Gary and Gary's sons, Jeff and Mark, own and farm Pisoni Vineyard, and in partnership with Gary Franscioni, Garys' Vineyard. Garys' Vineyard is located eight miles north of Pisoni Vineyard in a somewhat cooler area, and was planted in 1997. Gary Pisoni and Gary Franscioni were school mates and lifelong close buddies. Garys' Vineyard is 50- acres in size, with 42 acres planted to Pinot Noir with cuttings from the Pisoni Vineyard. Franscioni also owns Rosella's Vineyard nearby, named after his wife. Rosella's is planted to Pisoni selection, Pommard, and Dijon clones of Pinot Noir. These three vineyards are among the most sought-after contractual vineyards in California.
In 2008, the Franscioni and Pisoni families began planting the Soberanes Vineyard, located in the heart of the Santa Lucia Highlands and owned by the Bianchi family.
When Gary Pisoni stepped into winegrowing in 1982, the growers in the Santa Lucia Highlands often reached for high tonnage and sold their wine in bulk to other counties. Gary Pisoni took another tack, one that had begun to show promise at the time at Chalone, Calera and Sanford. He emphasized meticulous farming, looking for quality rather than quantity. The Pisoni's have since become famous for their uncompromising grape farming. Vineyard mangager Mark Pisoni has a B.S. in Agricultural Economics from the University California Davis and a Master's Degree in Farm Business Management from Cornell University. He directs the activities of both the Pisoni vegetable farm and vineyards. Most of their 15-person vineyard crew have been with the Pisonis for years including vineyard supervisor Mario Reyes Angel, now a veteran of over 15 years at the Pisoni Vineyard. Dozens of passes are made through the vineyard each growing season, with workers sculpting the vines through shoot removal and positioning, fruit thinning, green fruit dropping and leaf pulling. The resulting Pinot Noir fruit is among the most highly prized in California.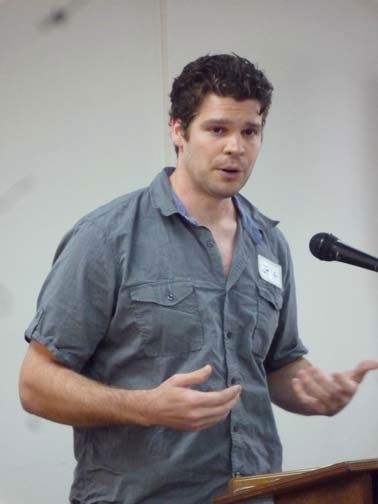 Jeff Pisoni (photo right), an enology graduate of California State University Fresno, took over the winemaking for the Pisoni and Lucia labels in 2002. Before that, the Pisoni Estate Pinot Noir was crafted at off site wineries initially by Marc Aubert and subsequently by Vanessa Wong. Michael Zardo, a graduate of California State University Fresno, is currently the assistant winemaker at Pisoni Vineyards and has been with Pisoni since 2003. The Pisoni family have had their own winery since 2007.
Winemaking is traditional. Whole cluster inclusion will vary depending on the development of stems, tannin maturity and other factors reflected by the vintage. A 2 to 5 day cold soak is followed by fermentation in small open-top stainless steel bins with hand punch downs. Fermentation is driven by both natural and inoculated yeast. Press wine is usually not included in the finished wine. Aging is carried out in roughly 65% new French oak barrels for approximately 16 months. The wine is bottled unfined and unfiltered.
Pisoni Vineyard is located in the warmer southern portion of the Santa Lucia Highlands. The resulting Pisoni Estate Pinot Noirs are known for their opulent and lush dark fruit (plum, blackberry, blueberry, black cherry), spice and earth-inspired flavors. They are remarkably distinctive and exemplary of the New World or Caliesque style of Pinot Noir. Wine retailer Paul Root said it best in one of his humorous 2004 newsletters (perhaps a bit exaggerated but to the point nonetheless). "The common theme that weaves its way through the Santa Lucia Highlands efforts is this: Nearly all we've tasted have been hugely extracted, powerfully fruity, and muscular, yet balanced and intensely flavored. Colors range from deep purple-blue to pitch black. They are near cloying in their viscosity and weight, and most importantly, they are a KICK to drink. An experienced, Burgundy-loving 'Franco-File' would either be utterly awestruck at the dimension of these wines or simply pass out in a foggy blur when pressed to compare them with their precious 'terroir'-infused, obscenely priced, 'Cote de Frou-Frou' dust-covered jars in their 'cauve' back home." To put it another way, these are not Pinot Noirs in high heels and ruffles, but rather well-muscled wines in combat boots with spiked hair.
Gary Pisoni did more than just establish a "grand cru" vineyard in the Santa Lucia Highlands. His boundless energy brought notoriety to the region to the point that the Santa Lucia Highlands has become known as "Pisoni country." Many top producers of Pinot Noir in California craft a Pisoni Vineyard Pinot Noir including Arcadian, Capiaux, Lorca, Miura, Patz & Hall, Peter Michael, Roar, Ryan Cellars, Siduri, Tantara and Testarossa. Beginning in 2008, Paul Lato has been added to the roster. Older vintages include wine produced by Ojai Vineyards, Roessler, and Tandem. Pisoni Vineyard is considered one of the top ten Pinot Noir vineyards in California, joining Hirsch Vineyard (Sonoma Coast), Fiddlestix Vineyard (Sta. Rita Hills), Sea Smoke Vineyard (Sta. Rita Hills), Clos Pepe Vineyard (Sta. Rita Hills), Bien Nacido Vineyard (Santa Maria Valley), Jensen Vineyard (Calera), Mount Eden Vineyard (Santa Cruz Mountains), Hanzell Vineyard (Sonoma Valley), Rochioli Vineyard (Russian River Valley), Summa Vineyard (Sonoma Coast) and Savoy Vineyard (Anderson Valley) on the elite list of most honored Pinot Noir vineyards.
I recently sampled Pisoni Vineyard Pinot Noirs from the 2005 and 2006 vintages. The wines were very impressive for their consistent high quality, regardless of producer. It is safe to say that the name "Pisoni Vineyard" on a bottle of Pinot Noir is a guarantee that the wine inside will be stellar. I have never been so struck by the high quality of the Pinot Noirs produced by multiple vintners from the same vineyard.
The Pisoni Vineyard Pinot Noirs are not for the faint of heart. They are bold expressions of Pinot Noir - Pinot Noir in combat boots with tattoos and spiked hair, not Pinot Noir in high heels and ruffles. They will stand up to any robust fare such as game and a big slab of beef, and they will offer immense pleasure to those drinkers who appreciate an expansive wine of great charm. The wines can be counted upon to age, with a window of excellent drinking lasting a decade or more. The wines don't come cheap, but a Pisoni Vineyard Pinot Noir will never disappoint.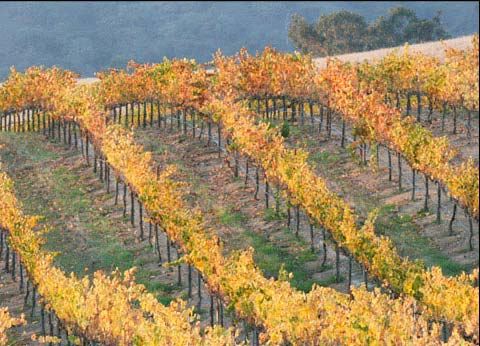 Pisoni Vineyards and Winery does not have a tasting room and does not provide vineyard visits. The mailing address is PO Box 908, Gonzales, CA 93926. The phone is 800-270-2525 and the website is www.pisonivineyards.com. Pisoni Estate Pinot Noir is sold only through a mailing list. Lucia wines are available through a mailing list with some restaurant and retail distribution. The Lucia phone is 800-946-3130 and the website is www.luciavineyards.com.