Pinot Briefs —Newsletter 8.2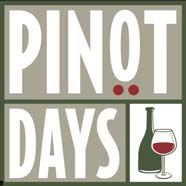 Pinot Days Chicago Tickets are now available for Pinot Days Chicago at the Navy Pier, November 13-14, 2009. Featured events include the Winemakers Table Hop Dinner at Bin 36 Restaurant on Friday, November 13 attended by ten producers, and the 3rd Annual Pinot Days Chicago Grand Festival Trade and Public Tasting on Saturday, November 14. The Grand Tasting will feature over 60 producers of Pinot Noir from California and Oregon. This is the only major Pinot Noir event held in the Midwest. For more information, a list of the participating wineries, and to buy tickets, visit www.pinotdays.com.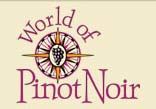 Tenth Anniversary of World of Pinot Noir Ticket sales begin October 1, 2009, for the 2010 World of Pinot Noir to be held at The Cliffs Resort, Shell Beach, California, March 5-6. This is full-on Pinot immersion for Pinot geeks including two days of in-depth Tasting Seminars, Pinot-By-The-Sea Grand Tastings with over 150 Pinot Noir producers, a Featured Burgundian Tasting with Allen Meadows and guest Jean- Marie Fourrier of Domaine Fourrier in Gevrey-Chambertain, two Gala Pinot Noir Dinners featuring famous chefs Roy Yamaguchi of Roys of Hawaii and Budi Kazali of the Ballard Inn, and culminating in a Santa Barbara style Paulée. This event always sells out quickly. Visit www.wopn.com after October 1 for tickets.
Video: Crush Bret Lyman has written and produced a video for Don Sebastiani & Sons depicting harvest and grape processing at the company winery in Oakville. Very professional with beautiful photography and a nicely flowing story line. About 13 minutes in length. Check it out at www.vimeo.com/1033826.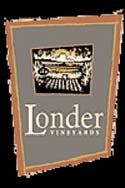 Londer Vineyards Opens Tasting Room I will miss the tasting sessions with Larry and Shirlee Londer in the kitchen of their home, but they have opened a new tasting room at 14051 Hwy. 128 in downtown Boonville in the Anderson Valley. Situated in a new art gallery, the tasting room will be open Thursday through Monday, 11:00 to 5:00. The gallery focuses on Southwestern art - a good fit, since Larry and Shirlee Londer hail from Albuquerque, New Mexico. If you visit, pick up some of Shirlee's outstanding homemade jams. Londer Vineyards is the fourth winery tasting room in the town of Boonville, joining Foursight Wines, Zina Hyde Cunningham and Phillips Hill Estates. Visit the Londer Vineyards website at www.londervineyards.com for more details.
Early Oregon 2009 Harvest Report Climatologist Dr. Greg Jones of Southern Oregon University in Ashland, Oregon has published a preliminary harvest report. In summary, Oregon experienced a relatively dry, cold winter and early spring followed by a mostly warmer and drier than normal May through September. The healthy crop is plentiful with ripe, tight, and larger than normal clusters. The short to long term forecasts indicate above normal temperatures and below normal rainfall for the remainder of September and October.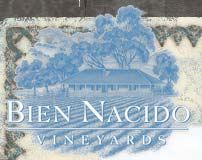 New Website for Bien Nacido Vineyards Nicholas Miller alerted me to the new website for Bien Nacido Vineyards. Visit the updated, informative and wellorganized website that now offers extensive information on the history of the vineyards, the terroir, clonal selection, maps of the vineyards and a listing of producers accessing fruit from the Bien Nacido Vineyards which include Bien Nacido, French Camp and Solomon Hills.
Match Made in Wine Heaven? Gino Gallo, the granddaughter of Julio Gallo, one of seven children, public face of E&J Gallo, and head winemaker at Gallo Family Vineyards, and Jean-Charles Boisset, the owner of DeLoach in Santa Rosa and President of U.S. Boisset Family Estates, tied the knot September 26, 2009, at the Fairmont Hotel in San Francisco. This union joins scions of Burgundy's biggest winery with American's largest winery.