Elite California Pinot Noir Vineyards Part II: North Coast - Other Appellations
"I firmly believe that vineyard work is the route to a balanced wine."
Jeff Brinkman, winemaker at Rhys Vineyards
Devil's Gulch Vineyard
Owners: Mark and Myriam Pasternak
Acres: 14 acres of Pinot Noir
Years planted:
1980: 3 acres of Pinot Noir (Martini 15) and 4 acres of Chardonnay (Clone 4)
1998: 11 acres of Pinot Noir (Dijon clones 114, 115, 667, and 777)
Location: Wedged between Sonoma County to the North and the San Pablo Bay to the South in the tiny town of Nicasio in Marin County. The Devil's Gulch Ranch abuts the 800+ acres of the Golden Gate Recreation Area.
Aspect: Terraced blocks facing south with slopes that exceed 60% in some areas with the rest of the vineyard straddling a ridge top. The elevation is 700 feet above sea level.
Pinot Noir scions: Martini 15, Dijon 114, 115, 667, and 777
Soil: Decomposed sandstone that provides superb drainage and a high mineral content.
Vines: Original 1980 planted has 10' x 6' spacing with vines on AxR1 rootstock. The 1998 plantings have 8' x 5' with vines on 3309 and 420A rootstocks. The original vines are cane pruned on a quadrilateral modified Scott Henry system. The 1998 planting is all VSP trained. The entire vineyard is drip irrigated using a two hose system to insure the vines in poorer soils receive adequate water and the vines in better soils are not over irrigated.
Farming: Mark farms the vineyard and produces his own compost from the rabbits, pigs and sheep that he raises on the ranch. He was one of the first in California to graze his sheep in the vineyard during the winter, a trend that is more commonplace now. He has also used his chickens to reduce the cover crop. Although he is an advocate of organic farming, he has found it necessary to use Roundup sparingly for weed control due to the steepness of the vineyard. The rest of the foliate spray program is done using organic materials.
Winery clients: Dutton-Goldfield and Sean Thackrey (Hartford Court, Kalin, and Schramsberg in past).
Comments: The extremely mild and lengthy growing season is conducive to growing Pinot Noir but rain in the spring is common so that yields can be low. The risk of rain and fungus at the end of the long growing season can also severely reduce yields. Mark has managed or consulted on all or nearly all the vineyards in Marin County for many years. My last review of Sean Thackrey Andromeda Devil's Gulch Ranch Marin County Pinot Noir was the 2015 vintage when my August 6, 2017 notes say, "Commendable balance with a density that does not sacrifice charm. A truly unique wine from a challenging site crafted by a contemplative winemaker". Score 95. Dan Goldfield crafts' one of California's greatest Chardonnays from this vineyard.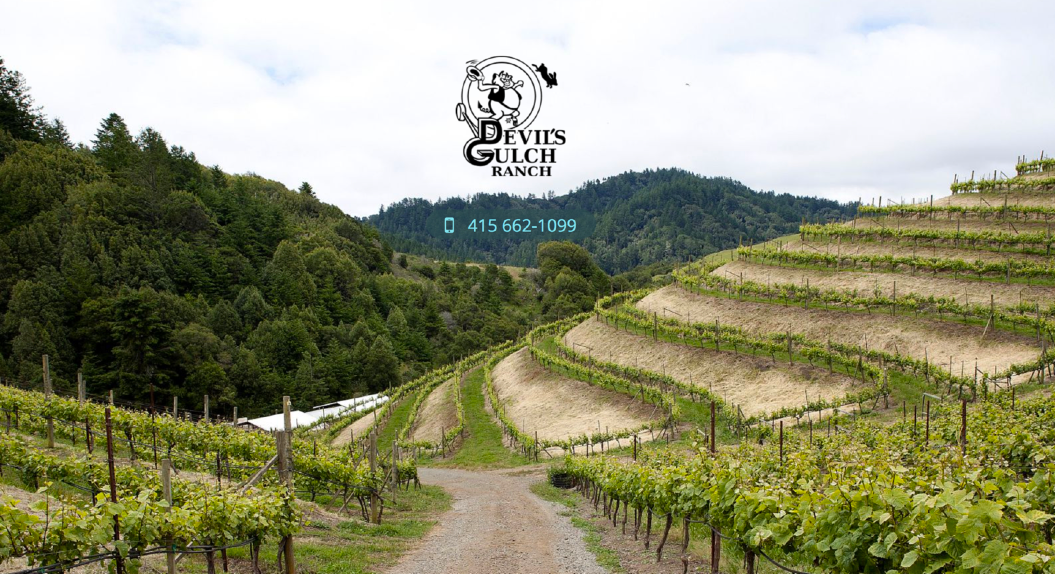 2018 Dutton-Goldfield Devil's Gulch Vineyard Marin County Pinot Noir
13.8% alc., $72. · Moderate garnet color in the glass. The seductive perfume of Pinot Noir is difficult to capture but this wine has it. Aromas of black cherry, black raspberry, blueberry, sweet mulch and tilled earth. Very polished and refined on the palate, with a discreet concentration of dark cherry and raspberry fruit with both a floral and earthy accent. Oak lends a complimentary hand. Exquisite balance with a prolonged finish. When tasted the following day from a previously opened bottle, the wine soared to new heights, the spiciness was unreal, and the wine became better and better over time in the glass. Angel sent. Score: 96
More reviews: www.princeofpinot.com/vineyard/124/.
Donum Estate Vineyard
Owner: With the divorce of Anne and Markus Moeller-Racke and the sale of Buena Vista to Allied Domecq in 2001, Anne split off 147 acres of the Buena Vista Estate, retaining Tula Vista Ranch that she first planted in 1989-1990 and renamed the property Donum, Latin for "Gift of the Land," Estate. The Donum Estate was sold to Winside, Inc. in late 2011, a partnership of Danish investors led by Allan and Mei Warburg. Anne left Donum Ranch in the summer of 2019.
Acres: 91 (82 acres of Pinot Noir and 9 acres of Chardonnay). The original planted 45 acres was formerly the Tula Vista Ranch of which 5.5 acres was Pinot Noir and this block has gone into the West Slope bottling of Pinot Noir. Donum also owns a 16-acre vineyard in the Russian River Valley and a newly acquired and newly planted 20-acre vineyard site in Bodega, adjacent to Benziger's de Coehlo Vineyard.
Years planted:
1985-1989: a 40-acre plot that has now been replanted.
1989-1990, 2013, 2016, and 2018: about 10 acres of the 1980 plantings of Pinot Noir remain.
Location: Sonoma Carneros region just north of San Pablo Bay (Carneros AVA)
Aspect: Moderate slopes of three hills with much of the vineyard either west or east facing.
Pinot Noir scions: Heirloom selections including the Donum selection that is presumably a Roederer selection, Chalone selection, Hanzell selection, Swan, Calera, Pommard and Wädenswil clones, and Dijon clones 115, 667, and 777.
Soil: Heavy clay content with a mix of clay loams, with some areas having sand in the subsoil.
Vines: Mostly 7' x 4' spacing with some 8' x 4'. All blocks except West Block are two-cane VSP trellised while the West Slope block is on a tow-arm cordon.
Farming:Organic methods and biodynamic processes since 2020. Organic certification with CCOF is expected in 2022 at which time Donum Estate will become Sonoma County's second largest organic vineyard owner and the largest organic vineyard on the Sonoma side of Carneros.
Winery clients: Donum Estate Pinot Noir grapes have been sold to Cattleya Wines and La Rochelle as well as bottled under the Robert Stemmler label in the past.
Comments: A stunning collection of contemporary sculpture is placed within the vineyards. The West Slope bottling since 2007 comes from a 5.5-acre plot planted to the Donum selection and is the culmination of the search for the top Pinot Noir terroir in Carneros. The White Barn bottling comes from a block of Wadenswil clone next the the estate's white barn. The Mikado Tree bottling since 2017 comes from a block of Swan clone. Additional Pinot Noir bottlings include Three Hills and Carneros Estate. The Ferguson Block adjacent to the Donum Estate was planted by Thomas Ferguson to the Martini clone in 1974. The grapes were sold exclusively to the Donum Estate and the resultant wine was labeled as "Thomas." The vines were pulled out in 2016 and Thomas Pinot Noir was no longer produced. The Ferguson Block Vineyard was bought by Donum Estate, replanted in 2018-2019, and the grapes are incorporated in Estate Pinot Noir bottlings. An estate winery on the vineyard property opened in 2019.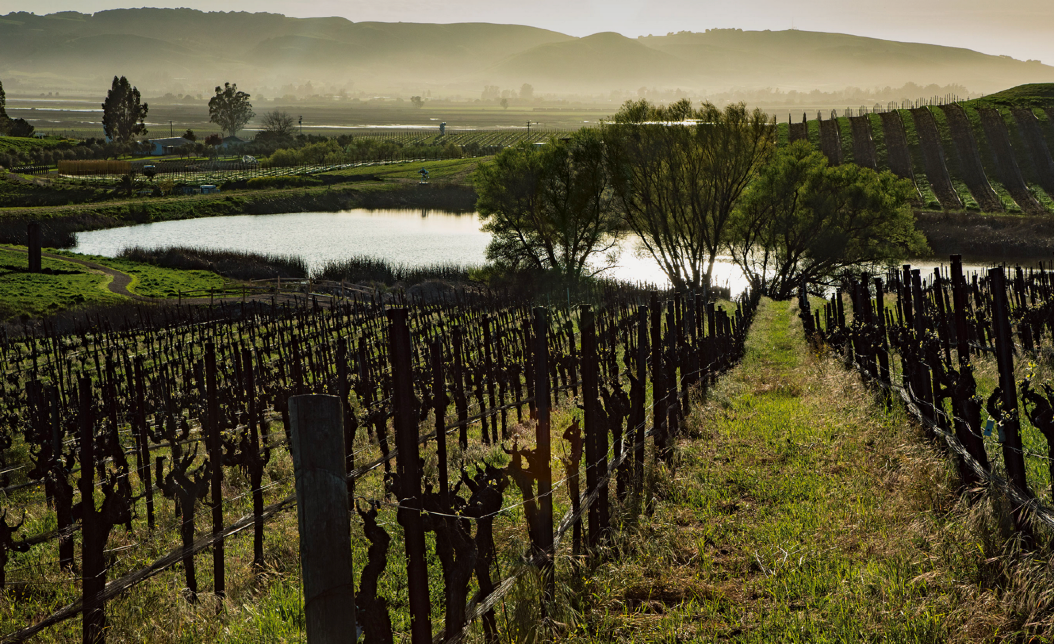 More reviews: www.princeofpinot.com/vineyard/606/.
Etude Estate Vineyards at Grace Benoist Ranch
Owner: Tony Soter founded Etude Winery in 1982 and sold the winery to Beringer Blass (Fosters Wine Estates) in 2001. Soter had envisioned planting Pinot Noir at the Grace Benois Ranch, but Beringer has acquired the property and first planted vines there.
Acres: A 1,250-acre ranch with 158 acres of Pinot Noir assigned to Etude Winery.
Year planted: 2000 (?). Pinot Noir first came into production in 2002
Location: Far northwest corner of the Carneros AVA at the southern tip of Sonoma Mountain on Cuttings Wharf Road. Grace Benoist (pronounced "ben wah") Ranch is situated on the Sonoma side of Carneros and borders part of the Durrell Vineyard.
Aspect: Exposed to the cooling effect of fog and maritime breezes that travel in from the Pacific via San Pablo Bay and the Petaluma Gap. A rambling tract of grazing land with the Rodgers Creek Fault Line located a few hundred feet west of the Ranch and the Bennet Valley Fault Line underneath the property.
Pinot Noir scions: 6 acres of heirloom selections (mainly Swan, Chalone and Calera selections) planted at Grace Benoist Ranch using cuttings from Etude's original heirloom selection program, plus Dijon clones 114, 115, 113, 667, 777, and Pommard 5, and Martini 13 clones.
Soils: Three distinct types: (1) Petaluma Formation of coarse sand and gravel deposited by a system of rivers, lakes, and streams, (2) Sonoma Volcanics, and (3) Quaternary Unknown comprised of varying concentrations of volcanic pebbles, cobbles, and boulders. In summary, well-drained, rocky soils of volcanic origin that are very atypical for Carneros.
Vines: Cordon-trained on a VSP trellis. A low density planting. Rootstocks match the soil types and different microclimates in the vineyard.
Farming: Sustainably farmed with a holistic winegrowing approach that nurtures the soil, respects the native ecosystems, and reduces the environmental impact.
Winery clients: Beringer, and Chateau St. Jean, with the majority of Pinot Noir going to Etude.
Comments: The vineyard is divided into 24 individual blocks, averaging 8 acres in size, each with its own soil type, rootstock, grape variety, and clonal type. There are several smaller vineyards within the Ranch including four Pinot Noir vineyards sourced by Etude: Laniger (Dijon 115), Deer Camp (Martini 13 clone), Temblor (Dijon clones), and Heirloom. There are also 6 acres of Chardonnay, 14 acres of PinotGris, 8.5 acres of Merlot and 2.5 acres of Malbec.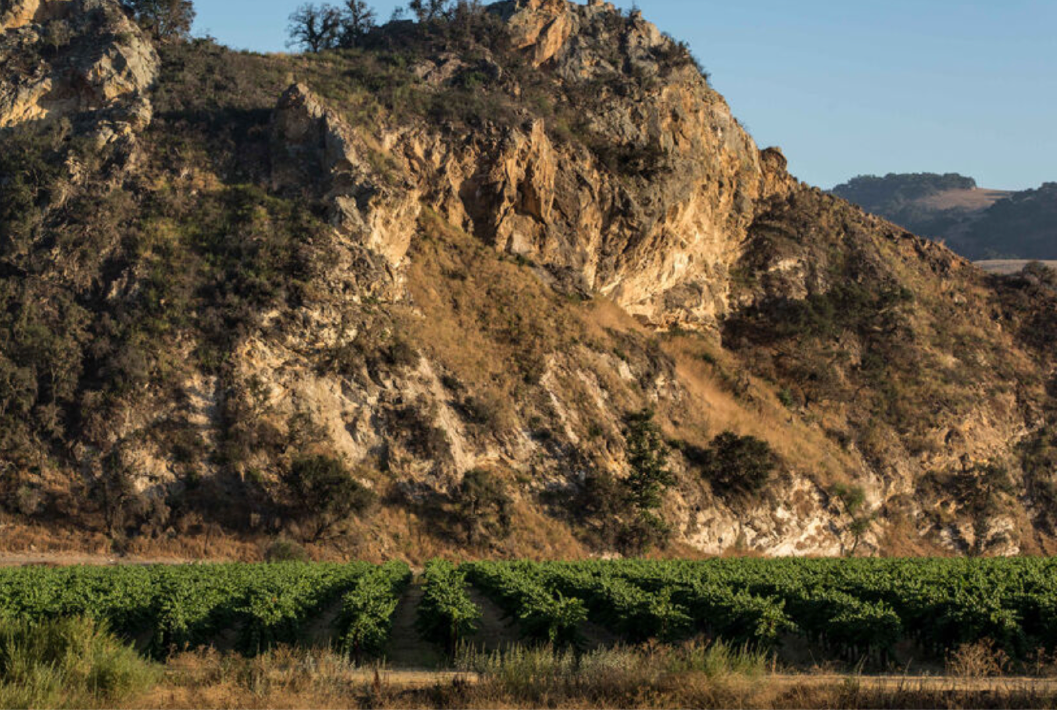 More reviews: www.princeofpinot.com/vineyard/1707/.
Hanzell Vineyard
Owner: De Brye family since 1975
Acres: 46 planted acres on a 200-acre estate with 14.5 acres of Pinot Noir.
Years planted:
1953: Original plantings of 3 acres each of Pinot Noir and Chardonnay in The Ambassador's Vineyard. The Ambassador's 1953 Vineyard, currently including 4.04 acres of Pinot Noir, is part of a vineyard block now called Zellerbach Vineyard that also contains newer plantings of Pinot Noir. 15%-20% of the original vines have been replanted.
1957: Additional plantings of Pinot Noir in The Ambassador's 1953 Vineyard were grafted over to Chardonnay in 1998.
1965-1975: Day Vineyard, 5 acres of Chardonnay
1976: de Brye Vineyard, 16 acres of Pinot Noir and Chardonnay
1999: Sessions Vineyard, 4 acres of Pinot Noir
2001: Ramos Vineyard, 5 acres of Chardonnay
Location: High above the town of Sonoma at the toe of the Mayacamas Mountain range overlooking the southwestern end of Sonoma Valley and San Pablo Bay. A completely unique site for growing Pinot Noir in the Sonoma Valley AVA.
Aspect: Terraced and contoured vine rows with both western and southern exposures and slopes of up to 38%. The elevation is 670-785 feet above sea level.
Pinot Noir scions: The source of the Pinot Noir planted in 1953 is not clear. Legend has it that founding winemaker Brad Webb took cuttings on a clandestine mission to Napa from Pinot Noir planted at the To-Kalon Vineyard in Napa that originally was sourced from Santa Cruz Mountains vintner Martin Ray. Another more plausible version is that To-Kalon Vineyard manager Ivan Schoch, who was also the vineyard manager for Hanzell Vineyards, selected budwood from To-Kalon Vineyard for the 1953 planting. In still another version, Schoch took cuttings directly from La Cresta Vineyard upon the advice of A.J. Winkler. The de Brye Vineyard was planted with budwood taken from the 1953 and 1957 blocks of the Ambassador's Vineyard and the Sessions Vineyard was propagated from cuttings taken from the 1953 Ambassador's Vineyard. All the Pinot Noir scion in Hanzell vineyards is a selection massale derived from the original vines. The Hanzell clone or UCD 108 underwent micro shoot tip tissue culture to eliminate viruses at Foundation Plant Services in 1997. A limited amount of Hanzell clone is planted in other California vineyards.
Soils: Rocky volcanic and Red Hill clay loam with excellent drainage.
Vines: Primarily St. George rootstock. The average vine age is 35+ years.
Farming: A "Bio-farm" approach is used to limit the site's carbon footprint. Biodynamic principles are woven in with the goal of being 100% self-sustained. Any material brought onto the property from outside sources is Certified Organic solely from manufacturers with strong ethical, social, and environmental platforms.
Winery clients: None, a monopole.
Comments: The Ambassador's 1953 Vineyard contains the oldest producing Pinot Noir and Chardonnay vines in California. Grapes from the original vines in The Ambassador's 1953 Vineyard are typically blended with grapes from other estate vineyards that were planted in subsequent years (De Brye, Sessions, and Zellerbach) to produce the winery's annual Hanzell Vineyards Sonoma Valley Pinot Noir. In 2003, 2007, 2014, and 2018 Hanzell bottled a Pinot Noir solely from the original vines and labeled the wine Hanzell Vineyards The Ambassador's 1953 Vineyard Sonoma Valley Pinot Noir (only made available to certain wine club memberships. In the 2018 vintage, a Hanzell Farm The De Brye Selection Pinot Noir was offered in both a 100% whole cluster and 100% de-stemmed version. A second Pinot Noir label produced annually, Sebella, is moderately priced ($45), and includes grapes sourced from other vineyards.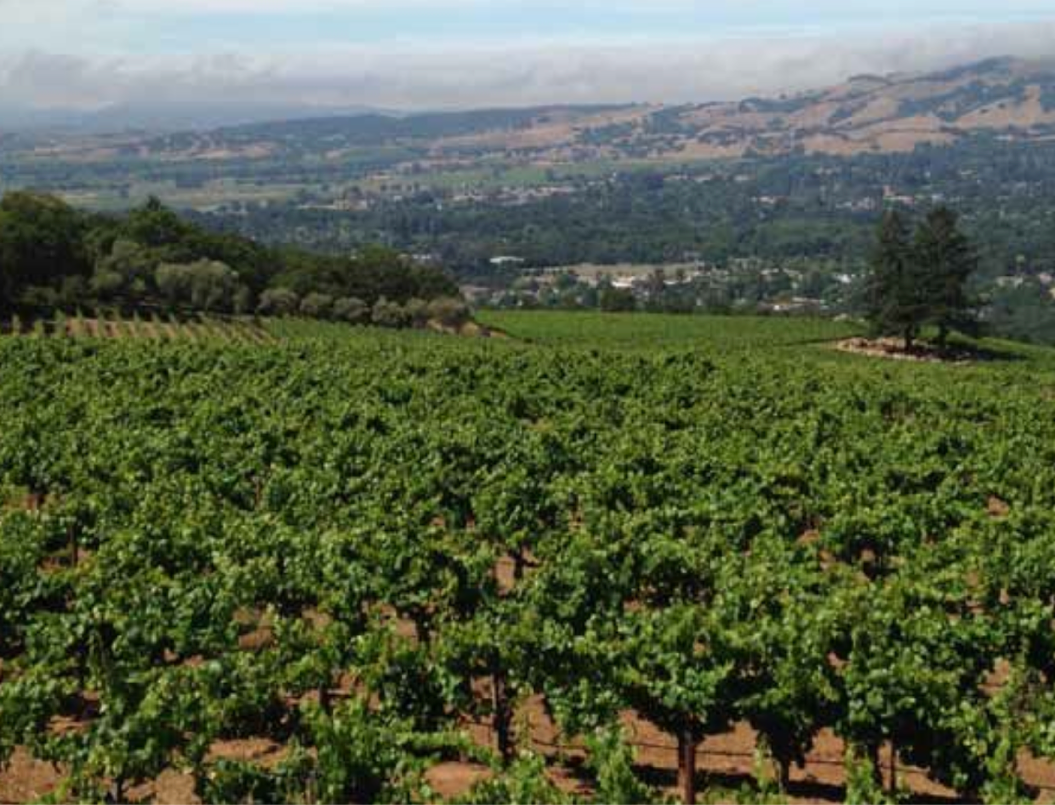 More reviews: www.princeofpinot.com/vineyard/400/.
Haynes Vineyard
Owner: This property was purchased from Nathan Coombs by James Whitford in 1885. Irene Whitford Haynes, along with her son Duncan and daughter-in-law Patricia Haynes, planted the first Pinot Noir and Chardonnay vines. The vineyard was sold to billionaire businessman Gaylon Lawrence, Jr. for $12.5 million in 2019.
Acres: 32 total acres with 3.5 acres of old vine Pinot Noir.
Years planted: 1966, 1997, and 1968 by Duncan and Patricia Haynes under the tutelage of Louis Martini, Jr.
Location: East of the city of Napa in the cool portion of the Coombsville AVA.
Aspect: The vineyard is open to the morning fog and buffeted by afternoon breezes from San Pablo Bay. The marine level sinks down into the Coombsville Bowl on cool mornings and does not break up until the afternoon, creating the mildest growing season in the Napa Valley. Pinot Noir scion: Martini from Three Palms Vineyard cuttings. An experimental three rows of Cabernet Sauvignon struggled to ripen in this location over a four-year period.
Soil: Volcanic, alluvial soil known as Coombsville gravelly Loam that is both well-draining and rich in minerals. The rocky alluvial soils sit atop a porous white ash deposit that extends at least 40 feet deep.
Vines: The original Pinot Noir vines are on their own roots.
Farming: Fernando Delgado lived on and farmed the property from 1971 to 2018 and is responsible for the longevity of the original plantings. Pruning was done for each vine individually according to its strength and potential, choosing which canes to keep and how many canes and shoots that each vine could grow.
Winery clients: Tulocay Winery has produced Pinot Noir from the original old vines continuously since 1975. Tulocay is one of the very few Napa wineries that started in the 1970s and is still owned and operated by its founding family. Ancien Wines has bottled a Haynes Vineyard Old Block Pinot Noir annually since 2012. Ancien owner Ken Bernards tediously selects every vine that is harvested for this vineyard-designate because many of the vines have suffered from virus infestation. Ken walks the rows and only selects fruit from original and healthy vines. 2019 is the final vintage for Ancien (and I assume Tulocay as well) since the new owner plans to start a new winery producing small-lot Chardonnay, Pinot Noir, and Syrah beginning with the 2020 vintage. Due to the very low yields from the old block of Pinot Noir, it may not be financially sensible for the new owner to continue to maintain the old vines.
Comments:André Tchelistcheff worked with these grapes in the 1970s, making Reserve Pinot Noir wines during his time at Beaulieu. Warren Winarski, who founded Stag's Leap Wine Cellars, championed the Chardonnay from this vineyard.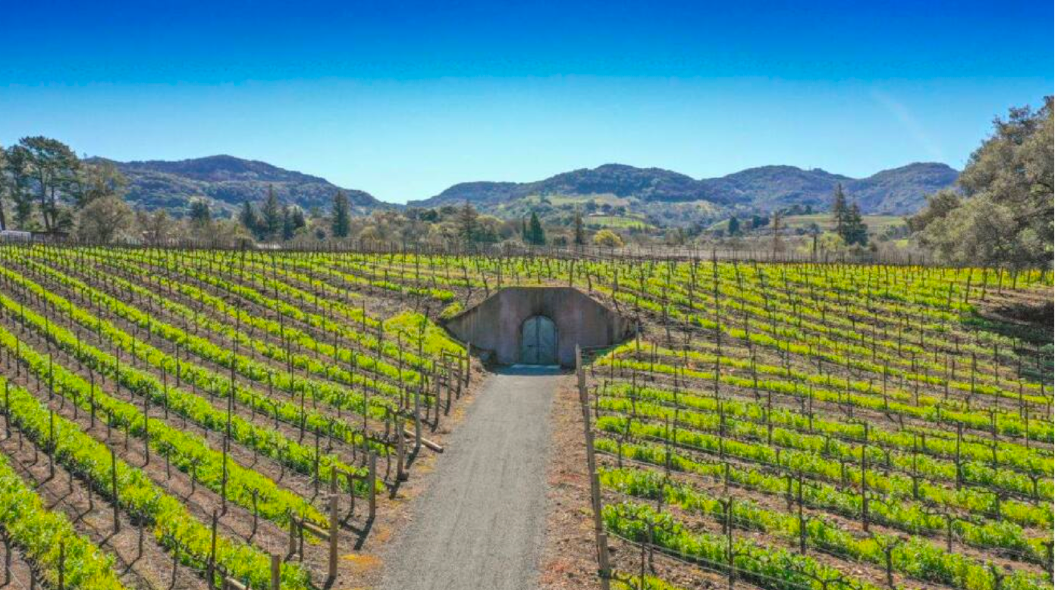 More reviews: www.princeofpinot.com/vineyard/470/.