Oregon Chardonnay Gaining Prominence
"The many changes taking place right now with Oregon Chardonnay all add up to
huge steps forward for those obsessed with making great Chardonnay."
Erica Landon
The following people offered invaluable information for this article based on their experience with Oregon Chardonnay as well as their knowledge of the evolution of Oregon Chardonnay over the past fifty years.
Jason Lett (proprietor and winemaker, The Eyrie Vineyards), Brian Marcy (proprietor and winemaker, Big Table Farm), David Adelsheim (proprietor of Adelsheim Vineyard), John Winthrop Haeger (writer and consultant, and author of North American Pinot Noir), Erica Landon (former Portland-based sommelier and founding partner of Walter Scott Wines), and the vintners who participated in and expressed their opinions in the past Oregon Chardonnay Symposiums and Oregon Chardonnay Celebrations. Valuable resources for the history of Chardonnay clones include Gerald Asher's article in Gourmet, May 1990, "Chardonnay: Buds, Twigs and Clones," and The FPS Grape Program Newsletter, November 2007, "Chardonnay History and Selections at FPS."
Looking Back for Insight into "Bad Then Good Now"
Pinot Noir is unquestionably Oregon's signature red grape, and Pinot Gris has been Oregon's most popular white wine. Today, Pinot Gris acreage still outnumbers Chardonnay plantings by two to one, but Oregon Chardonnay is quickly carving out its own popularity as vintners gain more traction with this varietal.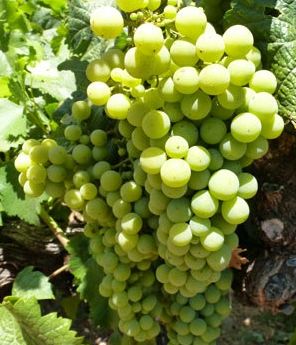 Any discussion of the evolution of Oregon Chardonnay must dispel the commonly held myth that Oregon Chardonnay has never been very good and only in recent years has it achieved enough excellence to be considered equal in quality to Oregon Pinot Noir. As recently as 2015, dmagazine.com reported, "Chardonnay grown in the Willamette Valley until recent years has been rather flabby, flat and uninteresting."
The truth is that some wineries in Oregon have always been successful with Chardonnay, but not all were. The so-called resurgence of Oregon Chardonnay hasn't exactly been a modern rebirth, but a confluence of a number of factors that have improved upon the potential that was always evident, including changes much more important than Chardonnay clones. To quote winemaker Jason Lett of The Eyrie Vineyards, "Oregon Chardonnay was always good when it was grown by people who understood Chardonnay."
In the early years of Oregon's emergence as a world-class wine region, there were a few vintners who took Chardonnay seriously from the beginning and their wines achieved notable recognition. David Lett is highly honored for not only the first plantings of Pinot Noir and Pinot Gris in the Willamette Valley, but also the initial plantings of Chardonnay. David realized that Chardonnay, like Pinot Noir, were well suited to the Region I climate of the Willamette Valley and after heading north to Oregon from California in late 1964, he found a suitable site for a nursery just outside of Corvallis in February 1965. The first plantings of Pinot Noir and Chardonnay in the Willamette Valley and the first Pinot Gris outside of Europe were established on February 22, 1965.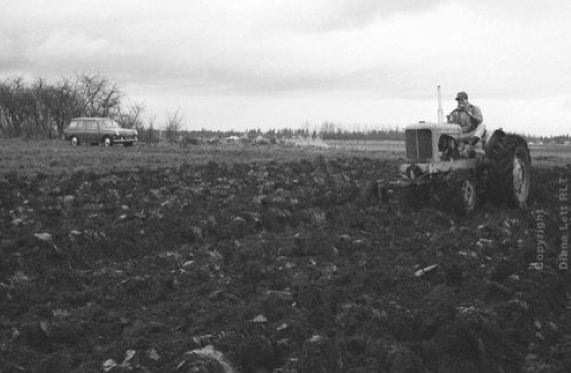 While still in California, David had visited the Draper Ranch in St. Helena and toured the vineyards where longtime vineyard manager Joe Torres showed him certain blocks and vines that were his favorites. This Chardonnay fruit went primarily to Souverain Cellars on Howell Mountain where winemaker Lee Stewart made storied Chardonnays. Jerry Draper, Lee Stewart and Fred McCrea (Stony Hill) had all planted vineyards on the hillsides of Spring Mountain in Napa Valley in the 1940s using cuttings of OId Wente Chardonnay that had been sourced from Herman Wente at Wente Vineyards in Livermore (the Wente vineyards at the time were composed of Chardonnay from budwood that a member of the Wente Family - reportedly Ernest - took from the University of Montpellier vitiicultural nursery and cuttings taken from the Gier Vineyard which had used some of Charles Wetmore's plantings at La Cresta Blanca Winery that purportedly were cuttings from Meursault in Burgundy). Louis Martini, Jr., would later take budwood he called Wente clone from McCrea's Stony Hill Vineyard for planting at Stanly Lane Vineyard in Carneros in 1951 or 1952. Dr. Olmo, a faculty member at University of California at Davis brought disease-free selections from Stanly Lane Vineyard to Foundation Plant Services (FPS) in 1964. Olmo #66 and Olmo #69 would later become Chardonnay FPS 04 and 05.
The Draper selection of Chardonnay along with UCD selections became the basic vines of The Eyrie Vineyards. David Lett initially sold Chardonnay cuttings to other Oregon vintners, but discontinued this practice after 1974. He only made two Chardonnays entirely from clone 108 (see below), in 1978 and 1980. When a retrospective tasting of pristine bottles of Lett's The Eyrie Vineyards Chardonnays was held July 23, 2009, the quality and age ability of the older wines was impressive. Before the tasting, winemaker Jason Lett had gone through the entire library of Eyrie Chardonnay and eliminated those bottles that had cork taint and oxidation, both of which were more common then met with today. This would suggest that some of the early disappointing reports of Oregon Chardonnay could be blamed on cork issues.
As an example of the high quality of The Eyrie Vineyards Chardonnay of the 1980s, the 1985 The Eyrie Vineyards Chardonnay tied for third place with 1985 Talot-Beaut Corton-Charlemagne in a tasting of Chardonnays at the International Wine Center in New York.
Other Oregon vintners sought out Chardonnay selections from California in the early 1970s including William (Bill) Fuller at Tualatin Estate Vineyards in Forest Grove who released his first Chardonnay in the mid 1970s. His 1981 Chardonnay won Double Gold and Best of Show trophies in a prestigious international wine competition and his Chardonnays, along with those from The Eyrie Vineyards, were considered the best in Oregon by Robert Parker, Jr., during the 1980s. Wente selections planted at Bethel Heights, Rex Hill and other wineries did get ripe and performed beautifully.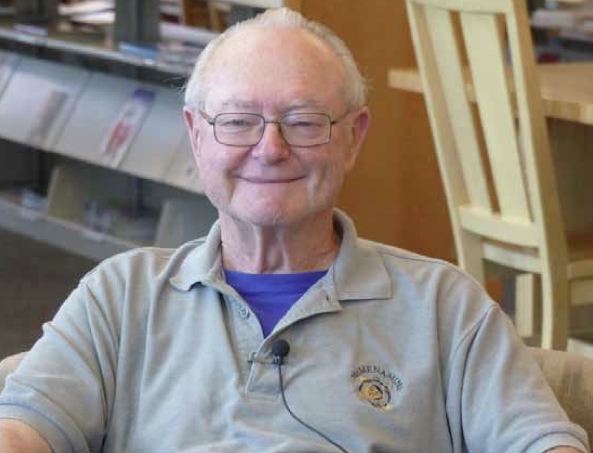 Oregon vintners of the 1970s and 1980s planted Old Wente selections, heat-treated Wente clones 04 and O5 that were registered at FPS in 1973, and heat-treated clone 108 which preceded the release of Wente clones 04 and 05. Clone 108, also known as the "Davis" or "Wente" clone was first released in 1967 by the University of California at Davis (UCD). It was considered ideal for California vineyards because of high yields, lower acidity and lacked the undesirable "hens and chicks" tendency of the Old Wente selection. UCD 108 was a combination of 04 and 05, consisting of different mother vines that underwent heat treatment at the same time (Chardonnay was one of the first varieties that was subjected to thermotherapy at UCD). It's popularity led to accolades such as published in April 1994 in Wines & Spirits, "The dependable high-yield clone #108 accomplished the goal of making Chardonnay commercially viable in California." The widespread success in California led to its spread to other states including Oregon, but the Oregon wines were often said to be simple and uninspired.
The idea that California heritage Chardonnay clones were not appropriate for Oregon developed and persisted. In North West Wine Update May/June 1996, it was noted, "The cooler-climate Dijon clones are more suitable to this region than the popular warm climate oriented clone 108, and combined with terroir oriented winemaking, result in truly exceptional wines as more of a rule and less of an exception. John Winthrop Haeger recalls in Oregon's pre-Dijon era, while doing a commissioned magazine article on Oregon Chardonnay, that Oregon vintners repeatedly told him that the Wente selections were to be blamed for the poor quality of early examples of Oregon Chardonnay. Haeger suspected that there was too much consensus with too many people talking to each other and felt like this was too easy an explanation for some disappointing Oregon Chardonnays. However, vintners like David Adelsheim and Harry Peterson-Nedry were strong critics of the California heritage Chardonnay clones. In 2008, Adelsheim noted in Wines & Vines, "Chardonnay clonal selections from California are not working right in the cooler Oregon Climate."
Clone 108 in particular was met with disappointment in Oregon due to many factors beyond its clonal identity. Although Wente Chardonnay clones are highly adaptable and particularly suited to Winkler Region I climate found in Oregon's Willamette Valley, clone 108 reportedly ripened too late, and this drawback combined with its high yields led to some examples of Oregon Chardonnay that were austere, acidic and lacked interest. However, this was before the appearance of crop thinning. Gerald Asher pointed out in 1990 that clone 108 could perform if yields were kept to a certain maximum amount such as three or four tons per acre. Another factor was that clone 108 was heat treated Wente clones 04 and 05 and it is well known that heat treatment can significantly alter the pre-treatment character of the original clone.

Despite the lack of widespread success of the Wente selections in Oregon in the 1970s and 1980s, there were many Oregon Chardonnays based on these California Chardonnay selections that excelled. Insight into the quality of Oregon Chardonnay in the early years can be obtained by viewing old editions of Robert Parker, Jr.'s, Wine Advocate. In 1985, Parker exclaimed, "Based on the tastings I have just completed, Oregon is about to catapult into stardom not just for its startling pinot noirs, but also for its chardonnays. The chardonnays are remarkably similar to their French counterparts, and as my blind tastings proved, often impossible to pick out as being made in the USA. For chardonnay, Tualatin, Shafer and Eyrie produced stunning wines in both 1982 and 1983, and Peter Adams, Adelsheim, Ponzi, Knudsen Erath, Sokol Blosser and Alpine have all proven they can do something special with chardonnay given a good vintage."
Two years later, in 1987, Parker penned an article titled, "Oregon: Current Releases (Time to Take Notice)." He remarked, "Their (Oregon's) chardonnays seem to be getting better and better and some of them will out age anything California can produce." He listed Oregon's best Chardonnays in order of overall quality: Tualatin, Eyrie, Adams, Shafer, Ponzi, Giradet, Veritas, Rex Hill, Adelsheim, Amity, Cameron, Sokol Blosser and Elk Cove. Parker's praise was tempered by his comments on oak management, "In Oregon there seems to be a tendency to obliterate the great fruit they got in 1983 and 1985 with loads of toasty new oak. However, there are some excellent, very French like, very age worthy chardonnays coming out of Oregon from half a dozen wineries.
By 1987, the Oregon Vineyard and Winery Report indicated that Chardonnay had overtaken White Riesling in bearing acreage with 733 acres, becoming the most widely planted white variety, and second only to Pinot Noir's 904 bearing acres. Oregon wineries crushed 1,013 tons of Chardonnay, 25.4% of the total crush, second only to Pinot Noir at 1,447 tons or 36.4% of the total.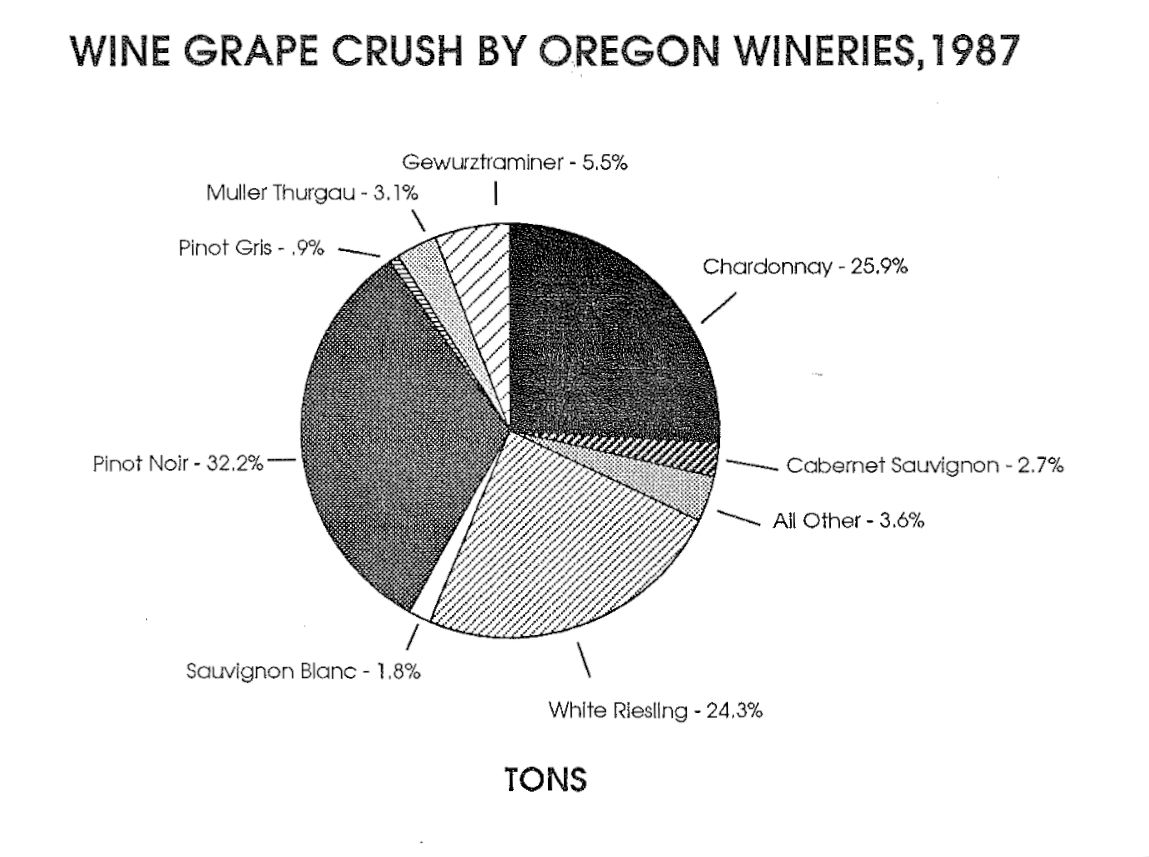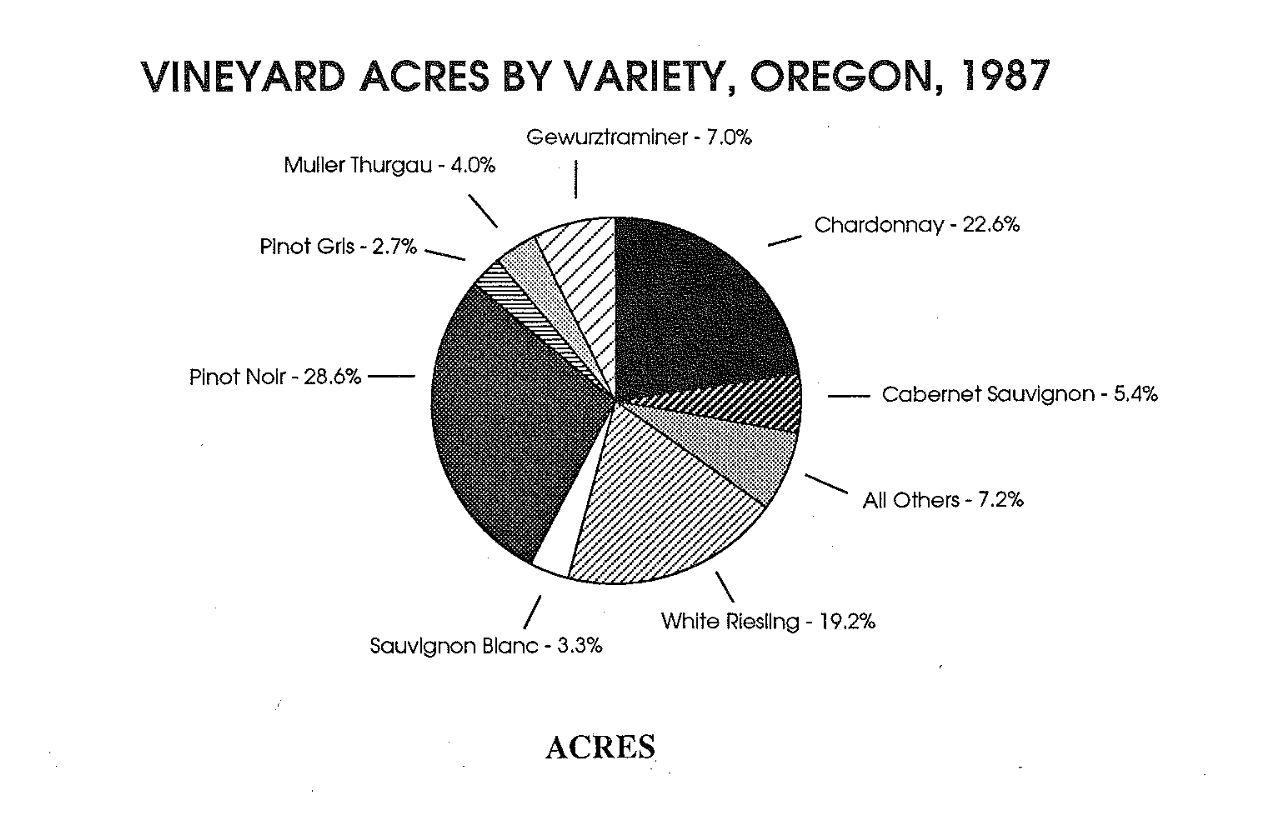 The true history of the events that led to the importation of the so-called French Dijon clones of Pinot Noir and Chardonnay into Oregon has been misstated in the wine literature, and multiple untruths regarding dates and contributors have been propagated through the years. I asked David Adelsheim, someone with an excellent memory who was a central figure in the story of how the Dijon clones arrived in our country, to clarify the chronology of events. For the purposes of this article, the focus is on the Dijon clones of Chardonnay.
While in Burgundy in 1964, David Lett met Professor Raymond Bernard, a viticulturist and regional director of the Office National Interprofessional des Vins (ONIVINS) and established a collaborative relationship . The Oregonians knew about Bernard's program and had much of his research data. David Adelsheim was an intern at the Lycée Agricole et Viticule in Beaune for the 1974 harvest. The Lycée had a block with new clones planted in Puligny, that Adelsheim visited and from which he helped make wines that year. He told me, "The main thing that dawned on me in 1974 was I realized that the Chardonnay clones in Burgundy ripened with Pinot Noir, not two weeks later as the UCD clones 4 and 5 did back home in Oregon."
On the same trip in 1974, Adelsheim went to the Domaine de L'Espiguette (Association Nationale Technique pour l'Amélioration de la Viticulture) on the Mediterranean near Montpelier. He met with the person in charge of their virus cleanup program, Claude Valat, and requested clones of Pinot Noir, Chardonnay and Gamay Noir be sent to the fledgling import program at Oregon State University (OSU). Valat sent three clones of Pinot Noir, two of Chardonnay (77 and 352) and four of Gamay. One clone of each variety failed the indexing tests, but 352 made it into Oregon and has been planted here and there. Adelsheim notes that it makes incredible sparkling wine.
Back in Oregon, Adelsheim pushed Ron Cameron, a plant pathologist at OSU, to obtain a grape import permit from the USDA, since Austin Goheen at FPS did not feel there was a need to import any more Pinot Noir material to UCD. David Heatherbell, who was from New Zealand, was appointed Professor in the Food Science Department at OSU, focusing on enology. He came to Corvallis after time in Burgundy in 1983 and set up a visit with Raymond Bernard. He asked for a range of clones of Pinot Noir and Chardonnay to be evaluated against those that were already in Oregon. Heatherbell did this because Porter Lombard, another OSU Professor (in Horticulture) had been communicating with Bernard at the request of Adelsheim and others about the need for French clones of Pinot Noir and Chardonnay in Oregon.
In January 1984, Bernard sent nine clones of Pinot Noir and 4 clones of Chardonnay to Ron Cameron. They were sent in a package with a return address of "Dijon, France." When Adelsheim first saw the clones in a greenhouse in Corvallis, the French clones were all numbered with a "D" in front of them. The name, "Dijon clones," has now become a part of the viticulture lexicon. The initially imported Chardonnay clones were 75, 76, 78 and 96.
The second set of Chardonnay clones, 95 and 277 (along with Pinot Noir clones 667 and 777), arrived at the beginning of 1988 through the OSU import license. Adelsheim had visited Bernard in his office in 1987 and requested the additional clones. Clone 277 was confused with the two Pinot Noir clones and was lost.
The French clones were sent to FPS in 1987-88 where they underwent shoot tip tissue culture treatment and released as registered FPS selections between 1997 and 2002 (Adelsheim can't confirm this but said, "It sounds right.").
Small amounts of the Dijon Chardonnay clones were released in 1990 from the nursery at OSU. The clone 95 lagged behind because it was rushed through quarantine in two years and there had been no propagation going on. The new Dijon Chardonnay clones were planted in earnest in the 1993 to 1995 seasons. Clones 75 and 78 were never significantly planted.
The importation of the Dijon clones of Chardonnay into Oregon is looked upon by some as a lifesaver for Oregon Chardonnay. David Adelsheim observed early on that California was more successful than Oregon in making Chardonnay. He felt that the French clones offered advantages over the California heritage clones in Oregon. The clones produced naturally lower yields, the clusters were smaller, the grapes had unctuous fruit intensity (allowing more new oak if desired), the resultant wines demonstrated good fruit quality and crispness, and most importantly, the clones had early ripening dates.
The Dijon clones that were sent to Foundation Plant Services (FPS) at UCD from OSU in 1987-88 are considered "generic" since they preceded the establishment of the ENTAV-INRA™ program for official French clones, and are given a different FPS selection number than the reported French number. The clones underwent shoot tip tissue culture treatment and were released on the FPS registered list between 1997 and 2002. These treated clones have the same FPS numbering: ENTAV-INRA™ French clones 76 and 96 are equal to FPS clones 76 and 96. There are 34 Chardonnay clones officially certified by ENTAV-INRA™ with the most popular being 96, 76, 95, 277 and 548. Clones 77 and 809 are popular French clones of the musqué type. FPS also now offers FPS 72 (former FPS 2A), a heat-treated version of Old Wente selection.



The Dijon clones of Chardonnay quickly became popular in Oregon because they ripened earlier before Oregon's notoriously bad weather encroached on the end of harvest, the clones had more flavor-concentrated clusters, balanced acidity, and offered vintners a reliable alternative. Sommelier Erica Landon commented, "While I agree that Dijon clones are not what is fueling this revolution in Oregon Chardonnay, I do not think you can deny that the introduction of commercially available high quality Chardonnay clones that were better suited for our (Oregon) climate had an impact on elevating the general quality of Oregon Chardonnay." Clone 96 has become the most frequently propagated Dijon Chardonnay clone in Oregon.
It is evident from this table below sent to me by Jason Lett that Oregon Chardonnay vineyard acreage spiked in the mid 1990s after the introduction of the Dijon clones of Chardonnay. The acreage dipped somewhat after 1998 due to the popularity of Pinot Noir and Pinot Gris, but has again shown an increase, and as of 2014, according to the Oregon Vineyard & Winery Census Report, there are 1,353 planted acres of Chardonnay in Oregon, with the majority located in the Willamette Valley.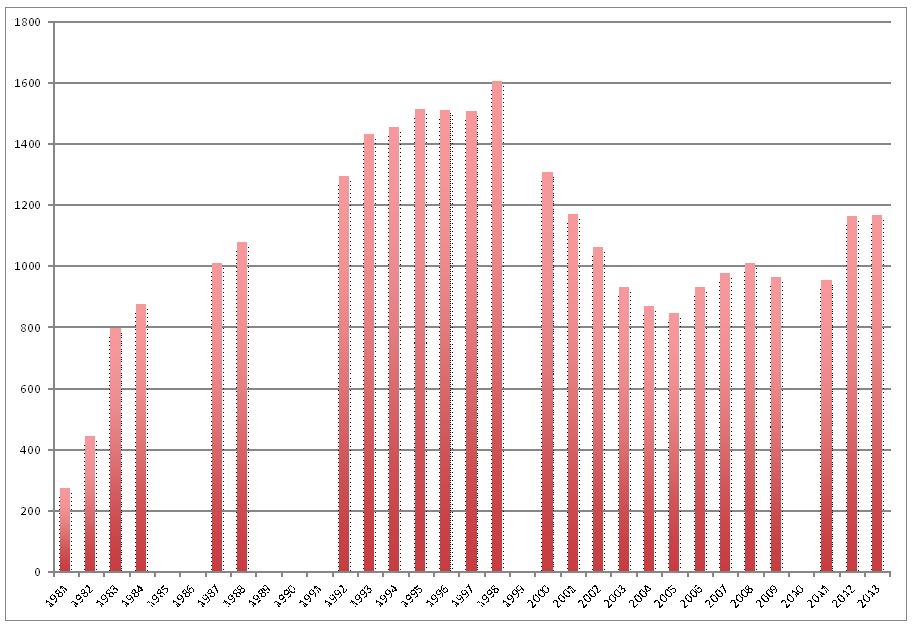 The purported failure of Oregon Chardonnay in the past can be attributed to many factors. Early on, many Chardonnay plantings ended up on lesser sites and the vines were not cropped and otherwise farmed appropriately. There were only a few vintners who took Chardonnay seriously and committed to it wholeheartedly as many looked upon it as a commodity wine. Many wines were overlain with too much oak and over manipulated, a result of an attempt to emulate the popular California style of Chardonnay. Finally, the popularity of the Dijon clones coincided with renewed commitment by some, but not all wineries. Jason Lett told me, "Perhaps not everyone who planted these 'easy new clones' in the 80s and 90s were ready for the kind of work it takes to make and market great Chardonnay."
The Present and Future of Oregon Chardonnay
Currently, the clonal wars have reached a truce among some Oregon vintners, as they realize that specific clones are not as important as they are made out to be. As Erica Landon said to me, "From our perspective, the changes in Oregon Chardonnay quality are much bigger than clones, they encompass Chardonnay from the vineyard to the bottle." The focus is more on site than clone now which is where it should be. For several decades, the best sites in the Willamette Valley were planted to Pinot Noir with Chardonnay ending up in the lesser sites because the economic return was much less. Erica went on to say, "Some believed in Chardonnay and planted great vineyards early on, but most did not, and most followed trend and money."
There still is a place for the Wente clones, including clone 108, in Oregon. Noted winemaker and winegrower, Robert Brittan said at the 2014 Oregon Chardonnay Symposium, "Don't give up on clone 108 - it can be in interesting tool." Winemaker Brian Marcy of Big Table Farm, who crafts some of Oregon's most engaging Chardonnays, told me, "I have heard that some people are planting a little bit of UCD 108 now, probably for the same reason that I like it. However, I think it will continue to only play a minor role."
Some current Oregon proponents of Wente clone Chardonnay include Jay Christopher of J. Christopher Wines, Todd Hansen of Longplay, Tyson Crowley of Crowley Wines, Josh Bergstrom of Bergstrom Winery, Jim Maresh of Arterberry Maresh, and Jason Lett of The Eyrie Vineyard.
Many vintners in Oregon have chosen to work with both older California selections and newer plantings of Dijon clones. Brian Marcy speaks for many who say, "I am happy to have both because they complement each other beautifully to make complete wines. The older plantings bring an acidic backbone that blends well with the unctuousness of the Dijon clones."
Erica Landon pointed out to me the dramatic changes that are currently going on with Chardonnay plantings in Oregon. "You are seeing great sites planted entirely to Chardonnay, with thought going into rootstock, clones and planting techniques. These vineyards are farmed with the utmost care. The viticulturists are learning what works best for Chardonnay here and pushing the standards to a higher level. We are learning how canopy management can have a huge impact on Chardonnay quality, how to pinpoint harvest dates that hit the pH and acid balance that we are hoping for, and not cutting any corners."
Some of the most exciting new Chardonnay vineyards include multiple clonal selections, a selection messale approach rather than one or two clones, and include both Dijon clones and heritage selections from California including Old Wente. Craig Williams of Joseph Phelps fame has planted vineyards in the Eola-Amity Hills AVA including X Novo Vineyard that has fifteen different Chardonnay clones, Josh Bergstrom is planting a new block of Chardonnay at his Silice Vineyard with over fifteen clonal and rootstock combinations, and Luisa Ponzi has planted a mixed clonal vineyard. Tai Ran Niew of Niew Vineyards began planting 5.5 acres of Chardonnay on an 80-acre site in the Chehalem Mountains in the fall of 2015 using a diverse mix of clones. A former aeronautical engineer raised in Singapore, he is using his science background and several years of viticulture and wine studies to focus on and produce age worthy Oregon Chardonnay.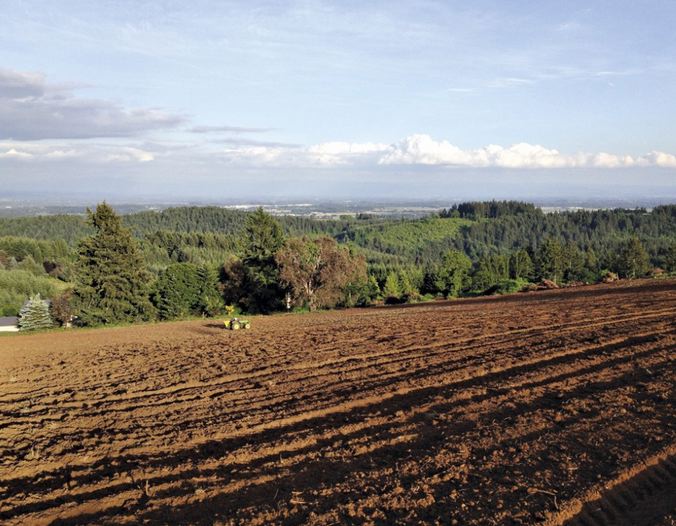 There remains a cadre of Oregon vintners totally committed to the Dijon clones of Chardonnay. These growers belong to the ORegon Chardonnay Alliance (ORCA) that was formed in 2000 with seven original members including Adelsheim Vineyard, Argyle, Chehalem, Domaine Drouhin Oregon, Domaine Serene, Hamacher and Ponzi. A number of other wineries making Chardonnay from Dijon clones have joined ORCA as well. The goal of ORCA is to exchange information and promote Chardonnay to the trade and media, with the marketing story that Oregon Chardonnay was drab until Dijon clones came along to make a difference. The ORCA website previously offered this sweeping statement, "The early Oregon Chardonnays were generally lackluster, eliciting little passion and excitement. So inconsistent were the wines that many producers publicly announced their intention to take out their Chardonnay vines and plant other varieties." ORCA membership requires that the winery be committed to the Dijon clones of Chardonnay. ORCA's website, www.oregonchardonnay.org is currently under construction. The Facebook page is live at www.facebook.com/OregonChardonnay but offers very little information.
Dramatic changes are also occurring in the wineries, with some winemakers such as Ken Pahlow of Walter Scott Wines spending as much time, if not more, working with Chardonnay compared to Pinot Noir. He is bottling several site-specific Chardonnays, trying to learn about how the combination of different soils, aspect, clones, rootstocks and farming techniques are reflected in the finished wines. Erica Landon has pointed out, "Winemakers are fine tuning their decisions such as battonage, inoculation, malolactic fermentation, barrel selection, cellaring and finding out what works best for Oregon and their own style. And, most importantly, they are sharing knowledge with each other, pushing each other to grow and make better wines, and pushing to find what Oregon Chardonnay looks like, rather than trying to emulate California or Burgundy."
Oregon winemakers, led by David Adelsheim and Sam Tannahill, have started an annual Chardonnay Technical Seminar to further raise the level of quality of Chardonnay in Oregon. The yearly tasting focuses on topics such as reductive versus oxidative winemaking and native yeast versus inoculated fermentations. The Oregon Chardonnay Symposium has grown in stature and is now under the auspices of the International Pinot Noir Celebration, along with a name change in 2015 to the Oregon Chardonnay Celebration. Held each year in February, this event has attracted upwards of 300 attendees to The Allison Inn & Spa in Newberg for the seminar and tasting.
Oregon vintners at the 2014 Oregon Chardonnay Symposium noted that it will take at least another twenty years to find the optimum combination of site, clone, rootstock and winemaking techniques to realize Oregon's full potential for Chardonnay.
A signature style of Oregon Chardonnay is slowly emerging. The wines tend to have less "makeup," with new oak limited to 15% in most examples. The wines are a little riper and richer than examples of Chardonnay from Burgundy, yet stop short of the ripeness, fruitiness and viscosity of California Chardonnays that are also frequently more oak imbued. Oregon's vintage variability also separates the Chardonnays from those of California with better examples made in cooler years. Brian Marcy told me, "Oregon Chardonnay often possesses power and finesse that is unique to Oregon, regarded highly and appreciated by those who find it fits their sensibilities." Oregon Chardonnay tends to be lower in alcohol, higher in natural acidity, possess minimal oak and lees influence, offer flavors centered on citrus and green apple, and show inviting balance. There are other stylistic offerings as well such as Chardonnays fermented solely in stainless steel and more barrel-driven examples.
Oregon does not yet have as many hallowed producers of Chardonnay compared to California, a state that can list many examples including Stony Hill, Chateau Montelena, Hanzell, Mount Eden, Aubert, Kistler, Peter Michael, Patz & Hall, Kongsgaard and others. However, The Eyrie Vineyards, Knudsen Vineyards, Domaine Drouhin Oregon, Evening Land Seven Springs Vineyard and Domaine Serene are knocking at the door for recognition in that same category. California also has growers of Chardonnay such as Larry Hyde, Charlie Heintz, Kent Ritchie, and Lee Hudson whose names are synonymous with Chardonnay and are iconic figures among Chardonnay aficionados, and Oregon's growers have yet to match their notoriety.
Oregon's turn in the Chardonnay limelight will come in time when consumers understand the successes of the past and become excited about wines of the present. With more plantings, focus on site and viticulture, young and enthusiastic vintners showing surging interest, and more wine drinkers becoming surprised with what Oregon Chardonnay has to offer, the future potential looks exceedingly bright. The opportunity makes economic sense as well, since Chardonnay remains the best selling varietal in the country, with the highest off premise sales of any varietal, capturing 20% share of the market by value and volume.
Tasting Current Oregon Chardonnay Releases
I recently tasted 28 current releases of Oregon Chardonnays. The wines showed no to modest oak barrel influence (caramel, toast, creme brulée), and offered bright and in most cases balanced acidity, silky smooth textures and no residual sugar that I could detect. The wines were generally more austere from a fruit standpoint and more subtle in nuance compared to California Chardonnay, with lower alcohols and less fruit ripeness (more citrus and Granny Smith apple and less often tropical, baked fruit flavors). The wines had variably pursuant finishes and no significant tannins, and showed admirable balance suggesting age ability. Oregon Chardonnays are unrivaled food wines. Fans (and there are many, at least in California) of buttery, well-oaked Chardonnay will be disappointed. Whether the Oregon style of Chardonnay pleases the fickle American palate remains to be seen.
Most of the wines reviewed here were closed with cork indicating that Oregon takes this wine seriously. There were a number of very good Chardonnays, and 12 of the 28 wines scored 90 points or better. The Chardonnays of Walter Scott Wines were particularly impressive and not surprisingly the current vintage releases are sold out. If you are new to Oregon Chardonnay, it is an ideal time to get on board, for the prices are still moderate, and most of the better examples are half the price of their California counterparts.

Bonus: Aged Oregon Chardonnays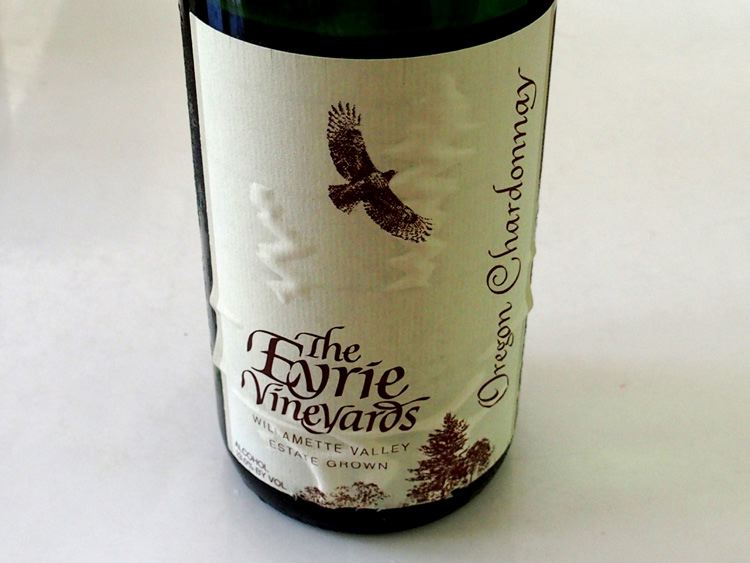 2002 The Eyrie Vineyards Estate Grown Willamette Valley Oregon Chardonnay
13.0% alc.. · My notes on this wine fill an entire page but I will summarize here. Moderately dark butterscotch yellow color and clear in the glass. Engaging aromas of butterscotch, buttery brioche, toast, grilled peach and vanilla. An amazing array of intense flavors meet the palate with tastes of lemon, white peach, hazelnut, apricot, nectarine, and creme caramel. Surprisingly fresh and vibrant with an old Chardonnay veneer that astounds. Silky smooth in texture, with seamless pride, and a lip-smacking finish. I stuck it in the refrigerator after tasting and revisited it the following day. The nose was a little more funky, but oh my, the palate was still stellar and my wife and I finished the bottle with a big smile. This may be the greatest old domestic Chardonnay I have ever tasted. Honestly, I liked this wine more than any of the other more recent Oregon Chardonnay offerings reviewed in this article!